The Royal Family of Britain has just received a happy news. Prince William and Princess Kate welcomed a baby boy to the world. Kate was announced pregnant in September of last year and finally gave birth to a boy at Saint Mary's Hospital at 11:01 local time.
The 36-year-old Kate delivered her son in the Lindo Wing of the Hospital, the same wing was Princess Diana gave birth to both Prince William and Prince Harry. The baby was 8 pound, 7 ounces at the time of birth. Prince William was also present during the delivery.
Prince William and Princess Kate Middleton are blessed with a third child, a baby boy. This event makes Prince Harry 6th in the Royal line of succession.
The baby boy is the royal couple's third child.The new baby's elder siblings are Prince George, who is 4 years old and Princess Charlotte, who is set to turn 3 on the 2nd of May. Prince William brought both of them to see their little brother after the childbirth took place.
The news of the birth of the new prince was broken by the Twitter handle of Kensington Palace, the residence of Prince William and Princess Kate. The Kensington Palace tweeted:
Continuing their tradition, a statement regarding the birth of the new prince was posted on an easel located in the forecourt of Buckingham Palace. The same was done for both Prince George and Princess Charlotte. The new prince is the 6th great-grandchild of Queen Elizabeth II.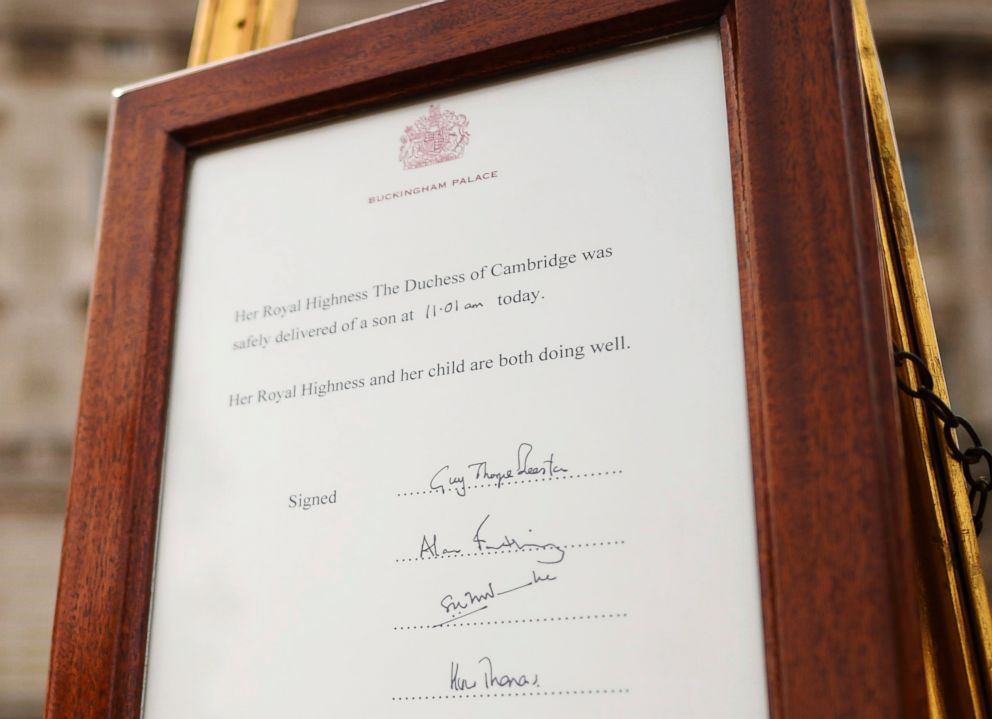 After the childbirth, both William and Kate addressed the media. They posed for the assembled media as well as the fans in attendance outside St. Mary Hospital later that day. The couple and the child then traveled back to their home, The Kensington Palace.
Also See: Dwayne Johnson's Third Baby Girl Tiana Gia Johnson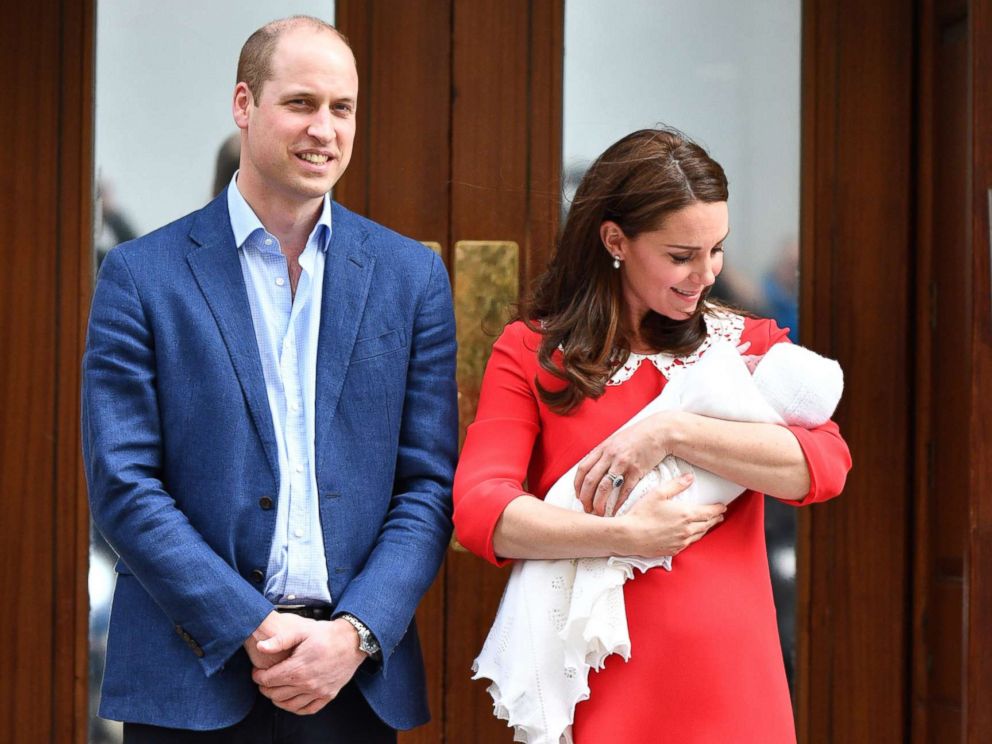 Princess Kate suffered from Hyperemesis Garvidarum, also known as early morning sickness, during her early pregnancy. She had the same issue during her earlier two pregnancies. She is supposed to take time off her royal duties for some time.
The Royal Couple Prince William and Prince Kate were previously proud parents to Prince George and Prince Charlotte of Cambridge.
The newborn baby is now 5th in the royal line of succession of the British throne, overtaking Prince Harry. The other four ahead of him are Prince Charles, Prince William, Prince George and Princess Charlotte.
For more news and entertainment, visit Superbhub.