Duane Chapman is ready to be a husband again after losing his wife, Beth Chapman to cancer. In an interview with The Sun, DOG the Bounty Hunter confirmed his engagement with Francie Frane on Monday.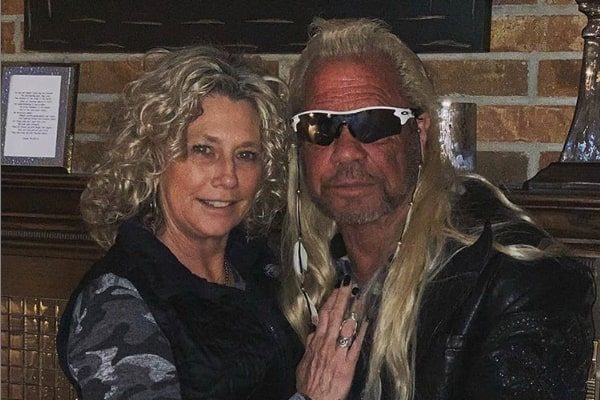 Duane and Francie are starting off fresh and got engaged ten months after Beth Chapman's death. Image Source: Duane's Instagram. 
According to the Sun, the 67 y/o Duane Chapman got on his knees and proposed her at their Colorado home.
In response to the romantic candlelit proposal, Duane Chapman's fiancee told that she was not expecting it at all. Chapman tweeted the big moment showing off the beautiful engagement ring and happy faces.
For now, the couple told that they are waiting until after the coronavirus lockdown to get married. Duane Dog Chapman is a big guy and wants his wedding to be grand. He wants their whole family to be there, including Dog's 12 children, Francie's sons, and their grandchildren on the big day.
Dog The Bounty Hunter is also planning to open the wedding to his fans as well. However, he recognized that it was only his idea of the grand wedding and is hopeful to talk to his girlfriend, Francie into it.
The couple's happiness is acute and every member of their family believes that they are ideal for one another. Both the partners had lost their long-term spouses to cancer and had connected through their losses. Chapman's fiancee, Francie had lost her partner, Bob six months prior to the loss of his wife, Beth Chapman.
View this post on Instagram
Chapman had left a voicemail for Francie's late partner, Bob, asking him to do some gardening. Francie called him back to explain the tragic event and they became friends, then started dating.
Let's hope the couple make a beautiful family and enjoy the rest of their life together happily.
Don't Miss To Follow SuperbHub For More Updates On Celebrity Biography,  News. and  Entertainment.