Brett Ratner is the self-made man and Hollywood' s one of the most powerful players especially with his motion picture production and financing company, RatPac Entertainment. 
Ratner co-founded the company with billionaire media, internet, and resort investor James Packer. One could only imagine how much Brett Ratner's net worth would be after he signed $450 million co-financing deal with Warner Bros.
A successful director and producer of films like Rush Hour Film Series, Red Dragon, and X-Men, Brett Ratner has done remarkably brilliant work with lot of hit WB films in Hollywood like 'The LEGO Movie', 'Gravity', 'Batman v Superman: Dawn of the Justice',' Wonder Woman',' The Conjuring 2′, 'Dunkirk','It.'
In 2017 alone, RatPac co-produced films accounted 54 % of $1.76 billion(domestic revenue) of Warner Bros at the box office as reported by The Wrap. However, Ratner's six sexual harassment allegations which his attorney had denied had accompanied him with big losses which will impact in Brett Ratner's net worth.
Let's get to know about Brett Ratner's net worth, his early life, career, allegations and after effect all in brief.
Brett Ratner was born in Miami Beach, Florida, U.S. on March 28, 1969. Ratner was born to incredible parents; mother Marsha Pratts, a socialite, and father Ronald Ratner. Ratner grew up in a middle-class Jewish family. 
Ratner attended Rabbi Alexander S. Gross Hebrew Academy elementary school and attended Alexander Muss High School. In 1986, he got graduated from Miami Beach Senior High School. He is a 1990 graduate student at New York University.
Brett due to poor grades was initially rejected at New York University as a student. However, Ratner self-visited the college Dean and literally begged him to watch his movie once and eventually impressed the Dean to accept him as a student.
After the completion of the graduation, Ratner sent plea letter to near about 20 different Holywood producers asking for monetary assistance to complete his film.
Among all, Brett just got a single response. He was the member of Amblin Entertainment named Steven Spielberg. He sent him the check of $5,000 without encountering him a single time.
With the successful film business, Brett got a chance to direct music videos under the attention of Russell Simmons. Later, in 1996, he directed the film titled Money Talks following the drop of the selected director. Since then, he is reaching heights and earning multiple big-screen successes.
Before gaining the fame as a professional media personality, he had directed several music videos. Whatever Happened to Mason Resse (1990) was the debut shorts of Ratner as an executive producer, director, and writer.
Gradually, he rose in the industry with the production and direction of numerous TV series, TV movies, documentary, short videos.
He is the producer of TV programs including A Ribbon of Dreams (2002), Prison Break: The Final Break (2009), Chaos (2011), Rush Hours (2016), Prison Break (2005-17), and many more.

As a director, he has 45 major credits in the entertainment industry. Initiating from the short videos he has directed TV Movies, series and documentaries till now.
Some of his notable work include Money Talks (1997), Miley Cyrus: 7 Things (2008), Hercules (2014), and Breakthrough (2015). Along with this, Brett is also an actor having a short appearance in Black & White (1999), The Grand (2007), and Artistry/ Technology (2015).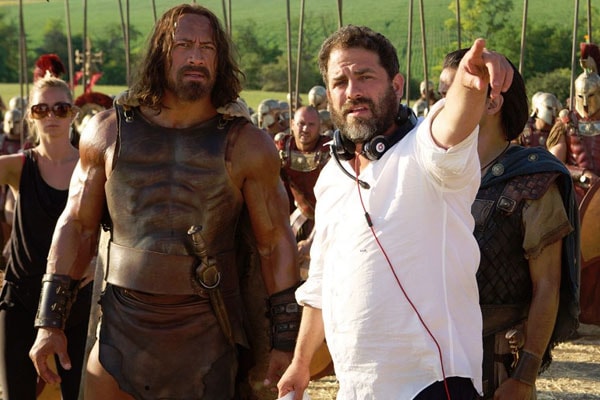 Brett Ratner's net worth this date is due to his mega hit films like Hercules with box office collection of 244.8 million USD. Source: Premiere
As of March 2018, In the Company of a Lies is the latest production of Ratner. Whereas, Georgetown and Untitled Boston College Fix Project is his post-production.
By 2017, where the social pages were filled with the accusation of sexual harassment by Harvey Weinstein, six women including Katharine Towne, Robert Evans, Ellen Page, Natasha Henstridge, Olivia Munn accused Ratner of the sexual assault.  
In November 2017, Hollywood's most successful filmmaker Ratner accused of sexual harassment and misconduct. Natasha Henstridge was the first woman to file against Brett.
The case following other five women accusing a range of sexual misconduct, harassment in private homes, movies sets, and industrial events later got the long chain.
Following the claims of sexual harassment, he had stepped away from the entertainment company Warner Bros. Brett's attorney settled down all the accusations. The contract signed with the studio co-financing agreement of worth $450-million however remained unclear.
In 2017 alone, RatPac co-produced films accounted 54 % of $1.76 billion(domestic revenue) of Warner Bros at the box office as reported by The Wrap.
Brett Ratner Net Worth is estimated to be around $400 million. His source of money is mostly from his RatPac-Dune Entertainment, where he is the co-founder.
Ratner source of income is from his career as he is one of the reputed director, producer. His films grossed approximately $380 million worldwide.
| Role | No.of Movies | Domestic Box Office | International Box Office |
| --- | --- | --- | --- |
| Actor | 2 | $5,357,194 | $0 |
| Director | 13 | $1,141,127,806 | $1,012,723,483 |
| Producer | 12 | $347,362,618 | $429,643,681 |
| Executive Producer | 8 | $400,036,422 | $556,010,736 |
Source: The Numbers
Along with this, Ratner has ranked as the top stars in the national and international box office for numerous time gathering a decent sum of monetary value.
Brett Ratner's net worth is $400 million, according to COED. However, after the sexual allegations and Warner Bros withdrawl from the deal might impact on his fortune.
Ratner, growing up in Miami Beach, owns a Beverly Hills House, Hillaven Lodge, initially decorated by Waldo Fernandez.
The living area consists of Fernandez designed furniture, Rodin Sculpture, and Ratner's extensive collections and photographs.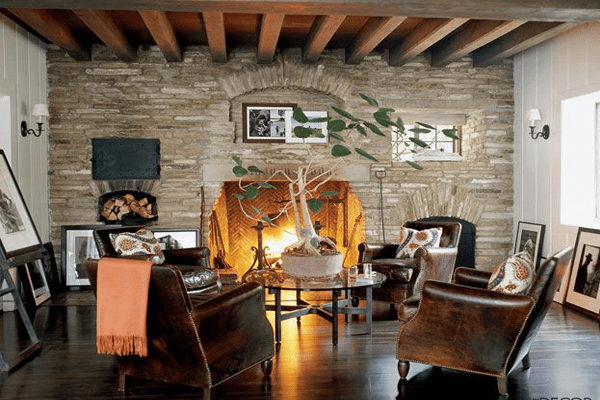 Brett Ratner's Net worth includes his Beverly Hills House, Miami Beach. Source: Elle Decor
The 7500 square foot estate Hillaven Lodge has an official drink Whisky. The property set up in 2000 is popular for the generation as an entertainment playground for the Hollywood set.
As of March 2018, Brett is single. However, he has several love-life relationships with different personalities from the Hollywood industry. In the 1990s, he was engaged to Rebecca Gayheart.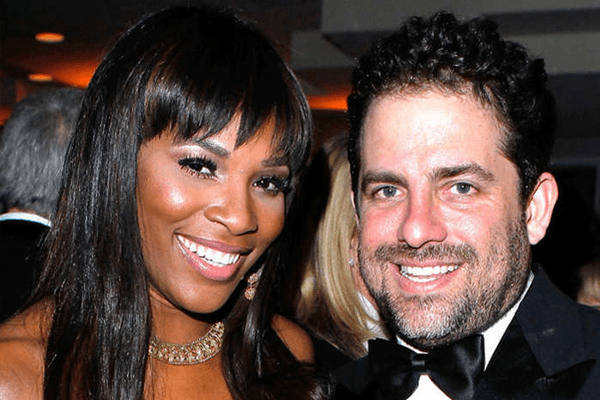 Brett Ratner with Serena Jameka Williams. Source:E-Online
In addition, Ratner is linked to Serena Jameka Williams, Margaret Denise Quigley, Lindsay Dee Lohan, Jennifer Meyer, and Alina Puscau. 
Brett is active on the social pages like Instagram and Twitter. For more updates on celebrity biography, stay updated with SuperbHub.