The  German creative Director and innovative fashion designer, Karl Lagerfeld died at the ripe old age of 85 at Paris, France on 19 February 2019.  He had played a crucial role in the success of famous fashion brands such as  Tommy Hilfiger, Chanel, and Fendi.
The legendary Karl Lagerfeld was admitted to the American Hospital of Paris in Neuilly sur Seine after he suffered from an unknown illness. Though some sources claim that he had been suffering from pancreatic cancer.
Many people were saddened to hear about his death. Several celebrities, politicians, models, and personalities have expressed their heartfelt and offered their deepsest and sincerest condolence to the late legendary German designer.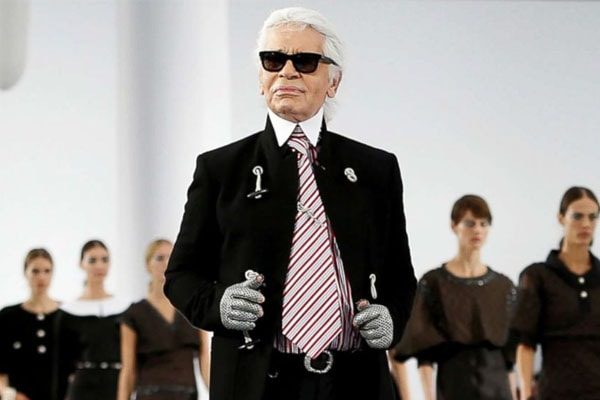 The iconic fashion designer, Karl Lagerfeld passes away at 85 on February 19, 2019. Image Source:abc7NY 
 Celebrities and Their Tributes
German iconic fashion designer, Karl Lagerfeld was pronounced dead on Tuesday 19 February 2019.
As the news broke out about the death of Chanel designer, several of his supporters, as well as famous celebrities, pour their heartfelt tribute to him. The famed  American actress and model, Lindsay Lohan through her Instagram post said that she was heartbroken and thanked him for everything he had done.
View this post on Instagram
Besides celebrities such as famous British couple Victoria Beckham and David Beckham have also expressed their deepest sorrow through their respective social media accounts. Similarly, American celebrity and actress, Kim Kardashian has stated Lagerfeld as a legend and inspiration to the world. She has tweeted the following things about him on her Twitter.
Karl Lagerfeld had a deep love for the fashion industry and was bacon of inspiration for several models and upcoming designers. May his soul rest in peace and his legacy will be felt throughout the fashion world in the future.

SuperbHub for more News and Entertainment