Vroom vrroom vroooooom!!! The need for speed is real in the 2019 edition of the annual motorcycle racing championship, Isle Of Man TT. The event, which started in 1907, is also known as the Tourist Trophy (TT). The 100th hosting of 2019 competition starts Saturday on May 25, 2019, in the exotic island of Isle Of Man. Some of the past winners and notable performers of the event include Davey Todd, Conor Cummins, Michael Dunlop, Peter Hickman, Dan Kneen, Michael Rutter, Bruce Anstey, Dean Harrison, Ivan Lintin, David Jackson, Lee Johnston, Steve Mercer and James Hillier, among others.
It's no secret that Isle Of Man TT is one of the most dangerous racing events. Its riders often suffer serious injury and risk of getting killed in the course of the championship. In 2018 alone, two riders lost their lives while racing for the first place. However, we are hoping that Isle Of Man TT 2019 will be a safe experience for all the top racers and curious spectators. We present below a few highlights on who to look out for in Isle Of Man TT 2019, popular contestants, the highlight of past events, deadly crashes, etc.
Isle Of Man TT 2019: Who To Look Out For?
There are some racers that we can't live without seeing them race. In the Isle Of Man TT 2019, it's gonna be a competition for life and death, with great other risks. Nobody wants to get behind, so everybody's gonna hit the gears and fly fast and furious on the racing track. So let's get right into which riders to look forward to and all such interesting facts about the much-anticipated competition.
Michael Dunlop
18-time Isle Of Man TT winner Michael Dunlop is one of the greatest motorcycle racers from Northern Ireland. In 2018, Dunlop celebrated by taking the trophy home and he's surely eyeing the Isle Of Man title in the competition's 100th iteration.
View this post on Instagram
An extremely experienced player, Michael sacrifices sweat and blood to get good at his game. We'll be watching you in 2019 too, Michael Dunlop. Let's hope that you get to the finish line fast and furiously.
Peter Hickman
Peter Hickman is an English professional motorcycle racer who is a longtime participant in Isle Of Man TT. In 2019, he will also be competing in the British Superbike Championship. Peter likely has his eyes set on the Isle Of Man TT 2019 tournament, in which he dreams to be a champion.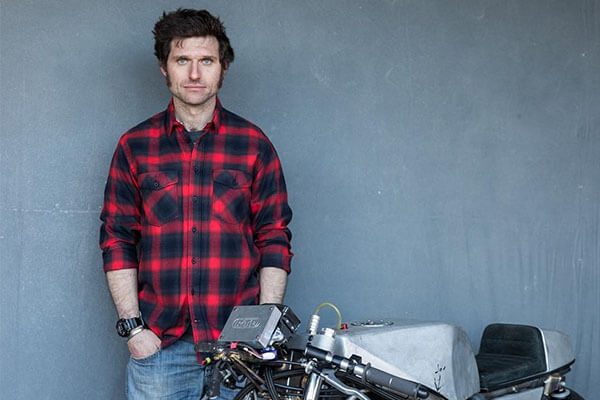 Professional rider Conor Cummins is ready to compete at the Isle Of Man TT 2019. Image Source: Peter's Instagram.
In the 2018 Isle Of Man TT, Hickman broke the lap record of fellow race member Ian Hutchinson twice, although he didn't win the race title. However, the professional bike racer won the Senior TT, with a record-breaking lap record of 217.989 km/h on the race's final lap.
Conor Cummins
Born in the Douglas, the capital city of Isle Of Man, Conor Cummins started competing in racing events at an early age. He used to watch the Isle Of Man trophy competition as it was hosted on his home island. Conor drives a Honda CBR1000RR and a Honda CBR600RR.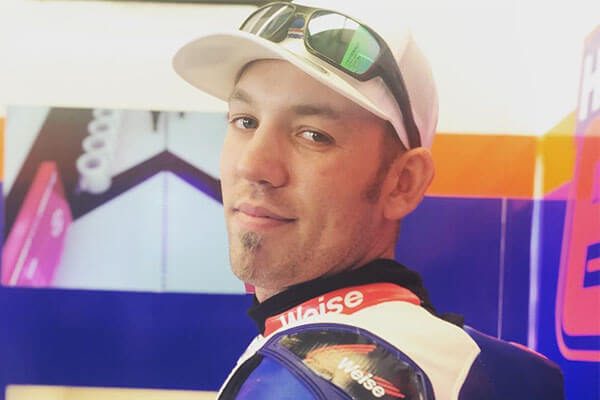 Famous motorcycle racer Conor Cummins is eyeing the first prize at the Isle Of Man TT 2019. Image Source: Conor's Instagram.
Undoubtedly, Conor likes to get fast and furious on his bikes. Further, Conor's father Williams Cummins is also a road racer and regular contestant in Tourist Trophy events. At the Isle Of Man TT 2019, our eyes will be following you, Conor Cummins!
Isle Of Man TT: Past Crashes And Deaths
With such a mind-blowing level of speed, Isle Of Man TT is not without its cons. Isle of Man TT, especially, is no exception. It's the deadliest professional racing sport in history, as a total of 270 competitors have died in the past competing for the first place. A total of 6 deaths occurred in 1970, making it the deadliest year in TT history. Such an astonishing number of deaths would even put Mount Everest death statistics to shame, which boasts 296 climber deaths.

The most recent Isle Of Man TT death was in 2018 when super biker Adam Lyon died during the event. Lyon had a dream and he paid for it with his untimely death. There have been as many as 270 recorded competitor deaths in the Isle of Man since 1910 in official races or practices since the competition's beginning in 1907.
We hope the preliminary procedures in the Isle Of Man games guarantee rider safety for the minimum impact of injury and a heartfelt relief to the rider's family and friends in the world's one of the deadliest race known in the history of vehicle racing championships.
SuperbHub to read the latest News, Entertainment, and Biography.