Professional Road Racer Ivan Lintin made his Isle of Man TT debut in 2011 and has tucked two TT wins under his belt. Hailing from Bardney, England Ivan will race for the RC Express Racing Kawasaki and holds the fastest lap of 127.948 mph.
Born on 17 August 1984 Ivan made his second Lightweight TT wins in 2016 and previous victory in 2015. Bardney star Lintin has made five podium finishes on his 9 participated TT races. Ivan races for Dafabet Devitt racing sponsored by USN and will race in the three major classes, 650CC Supertwin, 600CC Supersport and 1000CC Senior TT.
Net Worth and Earnings
TT riders competing in the Isle Of Man Races make a profit from the race if they finish top three. The Prize pool for a TT Win is £18,000 for a clean start till the final lap. The money may seem a decent amount but it's nothing compared to the risks and consequences offered by the 37 miles mountain track. Ivan Lintin's Net Worth amasses from his profession as a firefighter and road racer.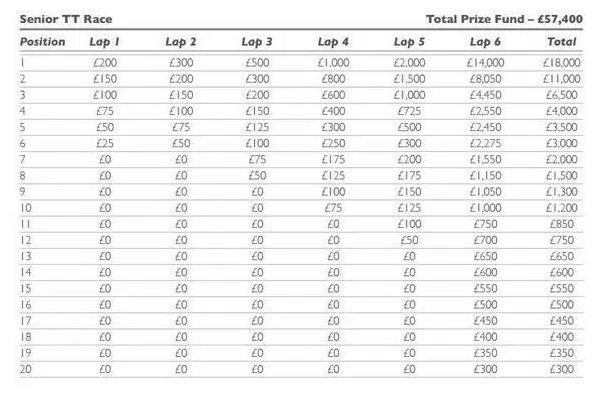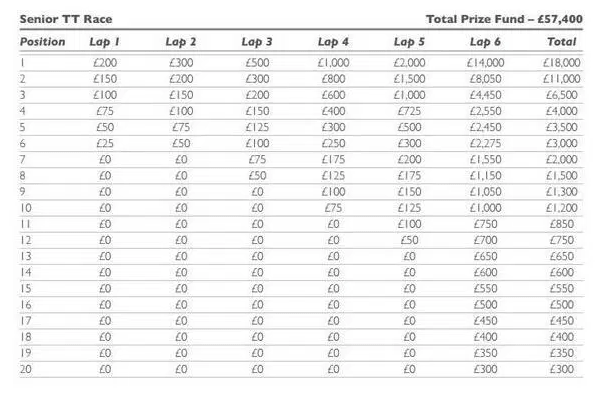 Prize Pool of the Isle of Man TT Senior Race, £18,000 for finishing first.
Image Source: tbniblog 
Tourist Trophy, unlike the other races, offers little money and the fame is more local than global recognition. While MotoGP riders rack up to (Malaysian Ringgit) RM1 million up to RM44 million per season, TT riders earn the prestigious title and the Joey Dunlop Cup.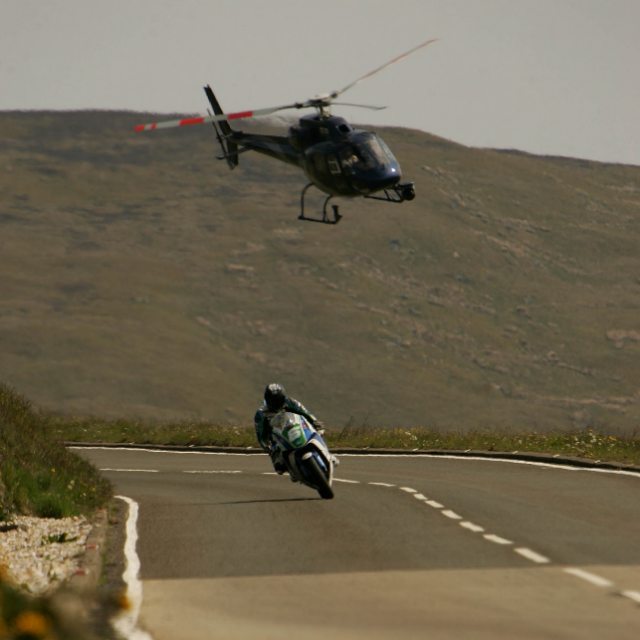 Team Dafabet's rider Ivan Lintin outrunning a helicopter on the mountain section of the Isle of Man TT race. 
Image Source: Instagram/Lintin 
British Road Racer, Truck Mechanic Guy Martin has a Net Worth of £1.5 million who states that one is not a real racer until they have won the Tourist Trophy. Most of the riders competing in the TT races have their own professional jobs for the rest of the year after race weeks.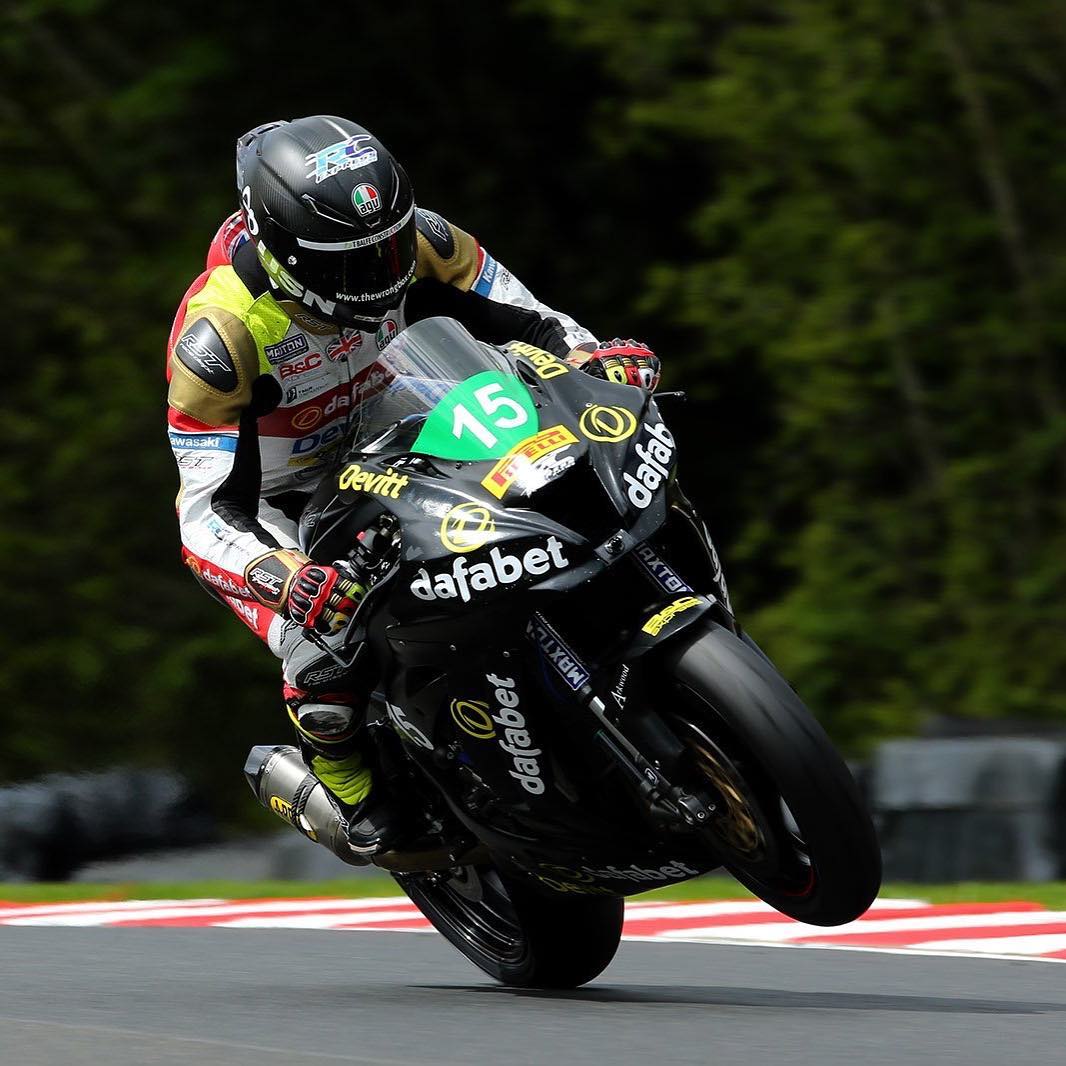 Two Times TT winner Ivan Lintin onboard the Kawasaki ZXR. 
Image Source: Instagram/Lintin
Apart from road racing, Ivan is a part-time firefighter who works 50 hours a week. Ivan Lintin's Net Worth amasses from competing in races and his profession as a retained firefighter. Lintin races on the prime seasons and juggles back to firefighter which supports his income on the offseason.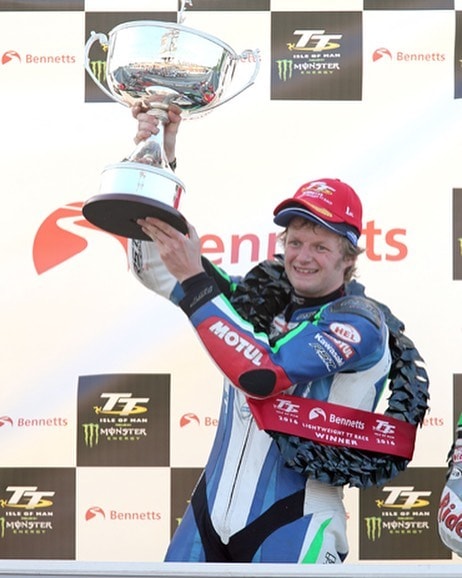 Ivan Lintin lifts the cup after winningBennets Lightweight TT race. 
Image Source: Instagram/Lintin
In the 2017 Classic TT race, Lintin's bike had ironically caught fire after an engine malfunction. At one minute Lintin was doing 180 mph and next was hosing the fire down from his bike.
Ivan Lintin Isle of Man TT Podiums
Lintin had continued his dominance on the North West 200 Supertwins race claiming the runaway victory in 2016. Devitt RC Express Kawasaki Rider Lintin made the day's third lap record on 4'55'434. Lightening Lintin looks forward to claiming his third Bennetts lightweight TT at the Isle of Man.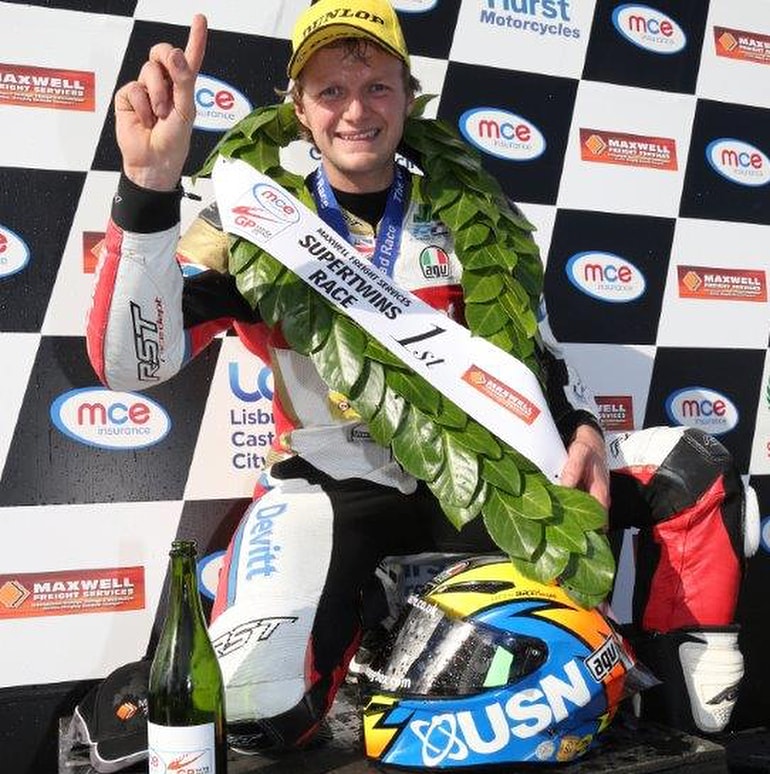 Ivan Lintin winning the Maxwell Supertwin race.
Image Source: Instagram/Lintin
In 2014 Ivan Lintin won the International Gold Cup race at Scarborough and claimed six wins from his seven starts at the meeting. Lintin has an impressive road racing career and has excelled in his races at the Ulster GP, Southern 100, Oliver's Mount, Scarborough as well as the Isle of Man TT. The table below depicts Lintin's major career stats:
| Year | Race and Category |
| --- | --- |
| 2014 | NW200- 2nd Supertwin |
| 2014 | TT 7th Supersport and overall TT Privateer |
| 2014 | Southern 100- 4th Superbike/1st Supertwin |
| 2014 | Ulster GP- 4th Supersport, 1st Supertwin |
| 2014 | Gold Cup Winner- 6 wins in 7 starts |
| 2015 | IOM TT- Lightweight Win |
Bardney Rider Lintin had made his new personal best lap at the TT with 125.627 mph on his Superstock machine in the senior race. Lintin's favorite drinks are Coffee and Bud Lite and foods are roast dinners, pizza, and burger.
For More Celebrity News and Entertainment: SuperbHub.