Prince Harry and Meghan Markle are now officially husband and wife!
The most awaited royal marriage finally takes place at St. George's Chapel at Windsor Castle today on May 19, 2018. Everything at the wedding looked charming and just right.
Bride-to-be Meghan, dazzled the excited crowds of wedding watchers in her stunning all-white, simple boat-neck dress simple yet bold and spectacular veil designed by Clare Waight Keller, a famous British designer.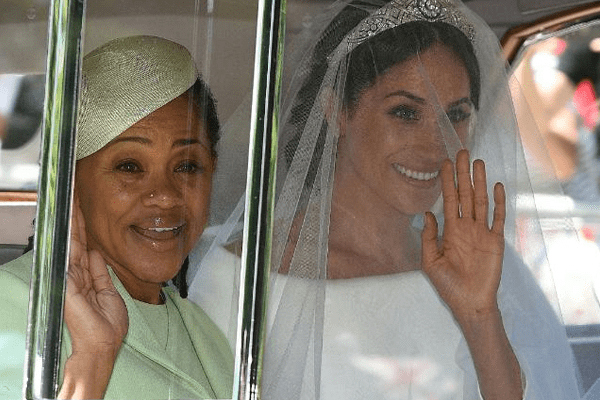 Meghan Markle with her mother Doria Ragland, before arriving at her wedding reception. Source: CNN
As she began her walk to the altar, Prince Charles joined her and walked her down the aisle. Meghan's father Thomas was not able to attend the wedding ceremony due to his health issues. Thus Prince Charles accepted the honor of walking the bride to the aisle.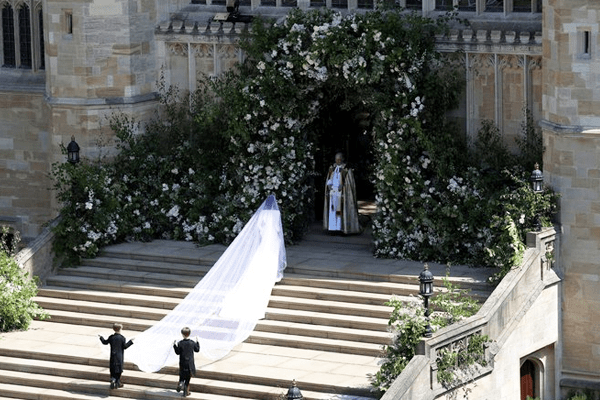 Bride-to-be Meghan Markle arriving for the wedding ceremony stunned the excited crowds with her simple and elegant bridal dress. Source: NY times
'You look amazing!' Prince Harry couldn't stop expressing himself after he saw her, the love of his life in bridal dress.
The groom-to-be Prince Harry along with his brother and best man Prince William looked very handsome on his Black Cavalry Household Uniform.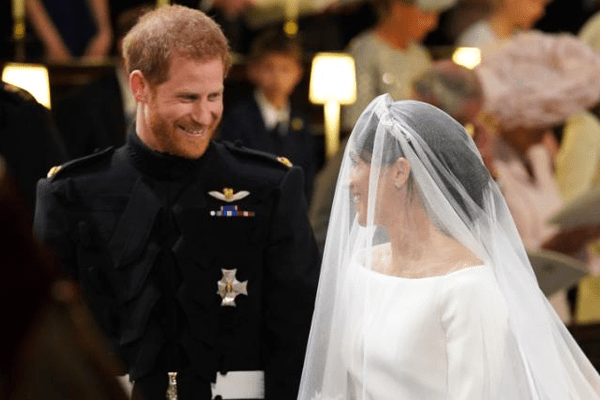 Prince Harry smiles when he looks at his bride-to-be Meghan. Source: CNN
Among the presence of Queen Elizabeth and 600 guests including star celebrities like Oprah Winfrey, David and Victoria Beckham, George and Amal Clooney, Idris Elba, Serena Williams, cast of Suits, the true lovers Prince Harry and Meghan Markle  exchanged their wedding rings and vows.
The royal couple looked so relaxed  and so much in  love.
Everything at the reception from the mixed gospel, classic and contemporary classic music,song by Sir Elton John and James Blunt to presence of diverse cultured people; the ceremony became an event of bringing every culture, every one together. As said by the most Rev Bishop Michael Curry in his speech.
The newlyweds and new Duke and Duchess of Sussex  then cheered the awaiting crowd by sharing their first kiss as husband and wife on the Chapel steps. So magical, so perfect!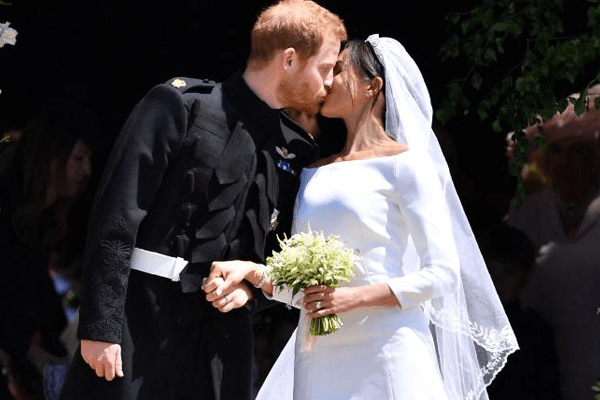 Duke and Duchess of Sussex share their first kiss as newlywed couple in front of their cheering crowd. Source: The Telegraph
After following all the traditions of marriage and making history, the happy and perfect couple, the Duke and Duchess of Sussex cheered and greeted  the crowds in Windsor with their smiles and waves taking a spin in a carriage around.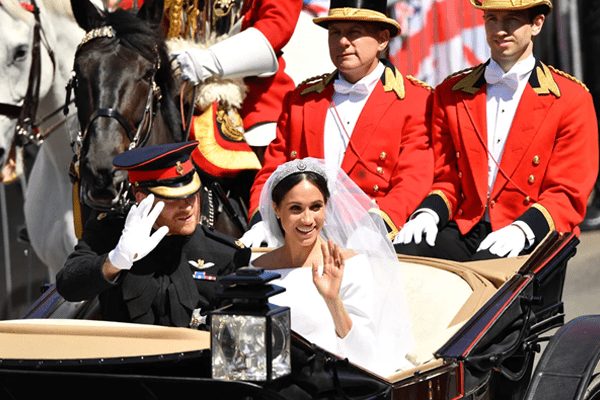 Duke and Duchess of Sussex then delighted the crowd of Windsor taking a spin in a carriage. Source: People
Source: CNN, The Telegraph, Guardian , BBC
Be with SuperbHub for more exciting news and entertainment.