US police arrested 29-years-old Eric Holder aka "S****y Cuz" who is Nipsey Hussle's alleged Killer, after an intense two-day chase. But the killer's getaway driver was freed after being interviewed by the police on 2nd April of 2019.
It was reported that the driver women handed herself into police claiming she had no idea about the whole scenario. However, the Police didn't reveal the identity and detail of the woman.
A wannabe rapper Eric Holder aka S****y Cuz shot the 33-years old and got back into the car. The women told that she drove Eric away from the crime scene but did not know that he had just killed Nipsey Hussle. Holder was arrested after the women turned herself to the authorities. After he was arrested the LAPD tweeted the suspected killer is in their custody.
Nipsey Hussle aka Ermias Joseph Asghedom was shot multiple times and murdered in front of his store on 1st April of 2019. It was reported that two other men got injured but survived. The murder came a few hours after Nipsey tweeted that having a strong enemy is a blessing.
It is believed that the motive was personal and not a dispute. It was initially suspected that the fatal shot out was gang-related as Hussle previously mentioned affiliation with the Rollin' 60s Crips. However, it is reported that Eric Holder and Nipsey Hussle belong to the same street gang. Police also confirmed that they were known to each other.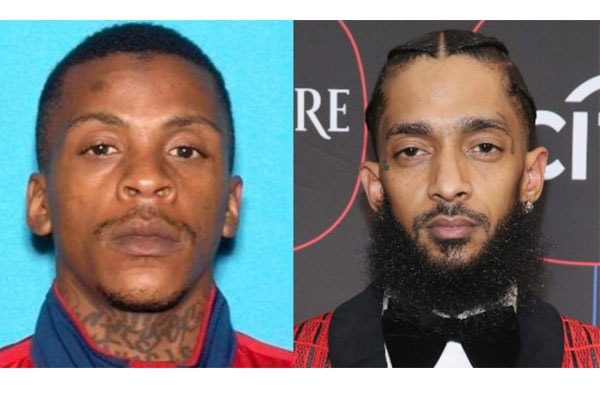 Eric Holder and Nipsey Hussle belonged to the same street gangs. Picture Source: The Epoch Times. 
Hussle's death has shocked the music and entertainment industry. His long-term girlfriend, actress Lauren London and baby mama Tanisha Ashgedom has not spoken anything about the demise of the 33-years old Rapper.
Superbhub for more News and Entertainment.