Satoshi Uematsu has been sentenced to death for killing 19 people at a facility for disabled people by the Yokohama District Court.
Uematsu, now aged 30, killed ten women and nine men and injured 26 people in the stabbing spree in 2016. The incident was Japan's deadliest mass killing since the end of World War II. Judge Kiyoshi Aonuma sentenced Uematsu to death by hanging. Aonuma told that the maliciousness of this was extreme, and there was substantial evidence of the desire to kill.
Furthermore, Uematsu worked at the Tsukuo Yamayuri-en facility in Sagamiharu until February of 2016. He broke into the care home and began his rampage. According to CNN, the culprit tied up two staff members and then went from the floor by floor, killing and injuring patients.
The care facility was home to 149 people ranging from teenagers to those in their 70s. After an hour of the outrageous act, Uematsu turned himself in at a local police station with a bloodstained knife and cloth.
During the trial session, Uematsu showed no remorse or had any regrets for his actions. He addressed the disabled as "burdens" and told that he wanted to help the world by killing them. The sadist killer insisted that the disabled people who are unable to communicate do not have human rights.  According to BBC, the attack raised issues of how disabled people are treated in Japan.
Although the victim's identities are not revealed, one mother of a 19-year-old daughter told that her name was Miho. She said: "Even the most extreme penalty is light for you; I will never forgive you." She further added, "Please bring back my precious daughter. You're still alive. It's not fair. It's wrong. I demand capital punishment."
Alarming Letter
Several months before the attack, Uematsu had written a letter claiming that he could kill 470 disabled people. In the letter, he wrote, "I am aware that this is an outrageous thing to say," emphasizing that he dreamed of a world where disabled people with severe difficulties socializing are allowed to be peacefully euthanized."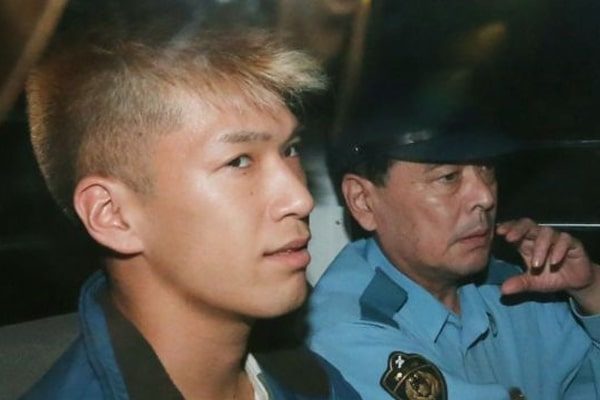 Satoshi Uematsu, the culprit who dreamed of a world where the disabled were allowed to be euthanized. Image Source: BBC. 
Uematsu was then sent to an institution to prevent him from harming others. However, he was discharged from the institution after two weeks. Adding misery to the inevitable, the hospital failed to inform the care center about his condition.
Uematsu had confronted that he was influenced by the Nazi ideology of Adolf Hitler, whose killings were seen as intentions to improve the perceived master race. The culprit had shown no remorse since his arrest and continues to remain silent.
Don't Miss To Follow SuperbHub For More Updates On Celebrity News, Entertainment, and Biography.