US president Donald Trump announced the historic meeting of him and North Korean Supreme Leader Kim Jong-Un will take place on June 12 at the five-star Capella hotel on a Sentosa island of Singapore.
On May 10, 2018, President Trump took to his Twitter to publically announce the highly anticipated summit of the two leaders. It was at one point the two were threatening each other with nuclear missile threats exchanging insults as Trump calling Kim Rocket Man and Kim calling Trump a mentally deranged person.
President Trump's Tweet stating the historic summit will take place in Singapore on June 12.
President Trump stated that the two world leaders will try to make the summit a very special moment in the name of World Peace. It was in March when Trump had stunned the world by accepting the invitation from North Korea to meet with Kim Jong-Un for an unprecedented meeting.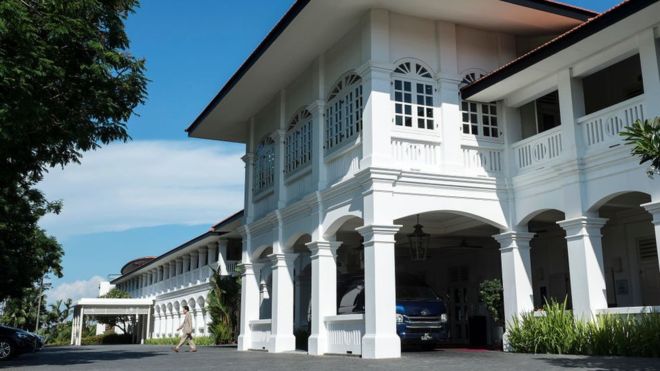 The Unprecedented Meeting between President Trump and Leader Kim Jong Un will take place at Hotel Capella on Sentosa Island on June 12.
Image Source: Getty Images
White House Correspondent Sarah Sanders tweeted on June 5, 2018, stating the unprecedented meeting between Leader Kim Jong Un and President Trump will take place at Hotel Capella on Sentosa Island.
What will be the main talk between the two leaders?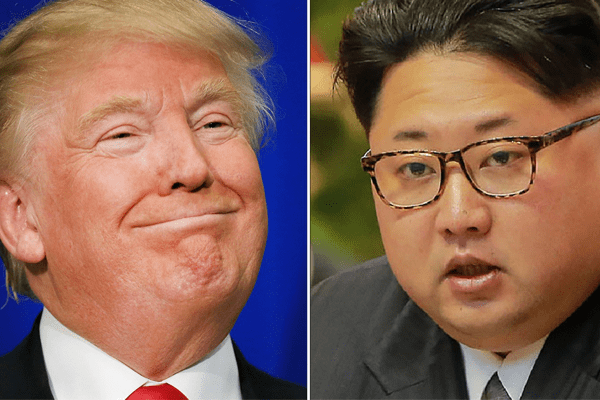 President Trump and Kim Jong Un meeting will take place at Singapore on June 12.
Image Source: CNN
The key topic to be discussed between the two leaders is expected to be is North Korea's nuclear weaponry of which President Trump has furiously sparred in 2017.
Leader Kim had carried out back to back six nuclear tests since 2006 by keeping the international condemnation and sanctions at bay. Pyongyang reportedly stated that it needed the weapons for its own security.
The U.S. wants Pyongyang to give up its weapon program completely. Kim Jong Un had announced that they would immediately put a halt on all nuclear missile test and scrap the testing sites.
There has been no statement from Pyongyang on what it might offer on the summit in Singapore. North Korea might speak about the 30,000 US Military presence in South Korea and to lift the sanctions which are choking their economy.
Why Singapore for Kim and Trump Summit?
The meeting between two leaders will take place on a beautiful, small and wealthy Singapore on June 12 instead of any scary armed DMZ.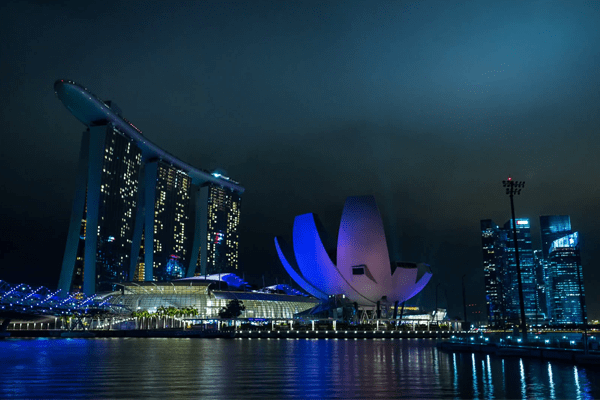 President Trump and North Korean Leader Kim Jong-Un will make the historic summit at Singapore on June 12.
Image Source: VideoBlocks
Singapore is a city-state island with a population of 5.6 million people and is considered as a top pick of US officials like Secretary of State Mike Pompeo and White House Chief of Staff John Kelly. Singapore is a diplomatically neutral country which is highly secure and is often practiced to held sensitive events in the past.
The Sentosa island is an ideal location for a peaceful chat as it is off the mainland which has just a cable car, monorail, vehicle tunnel and pedestrian walkway. The island is one of Singapore's prestigious and luxurious residential consisting of multi-million dollar homes with yacht docks.
Kim Jong-Un making dramatic good moves
Leader Kim Jong-Un is making some dramatic moves as he set foot on the South Korean soil for the first time since the end of Koren war in 1953. Kim's second visit to China's President Xi Jinping also gives shades on the ongoing Diplomatic Drama.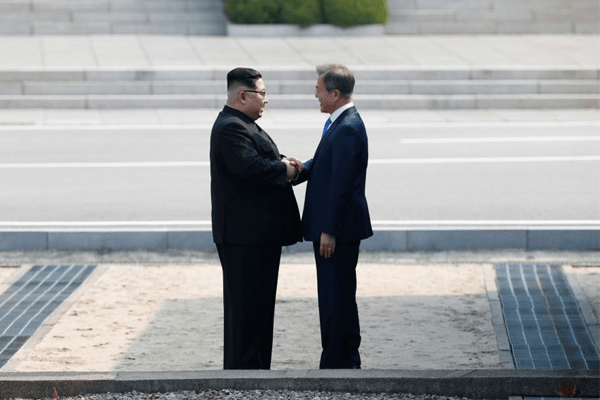 A Historic moment was created as Kim Jong Un stepped on the South Korean Soil for the first time since the end of Korean War in 1953.  Image source: Getty Image/Anadolu Agency
The news of Summit to be held at Singapore came hours after three American Detainees were released by North Korea. The White House stated that the three detainees had been freed as a gesture of goodwill ahead of the summit between Trump and Kim Jong-Un. President Trump took on his twitter to welcome the detainees on behalf of the American People.
For More Celebrity News and Entertainment: SuperbHub.