North Korean Leader Kim Jong Un made his second surprise visit to China's President Xi Jinping in about 40 days as Kim prepares for a summit with President Donald Trump.
DPRK Leader Kim met President Xi in the northeastern Chinese city of Dalian on Monday where a long discussion with Chinese Officials was held. A formal banquet was held and the two leaders took a walk on a beachfront sidewalk like friends according to China's Foreign Ministry.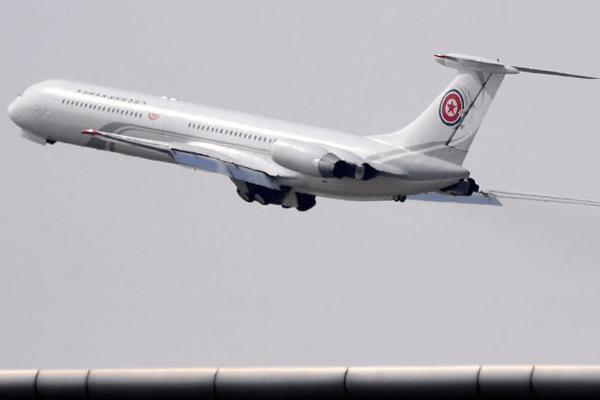 Kim Jong Un made his second China Visit on the North Korean Air Koryo. 
Image Source:  CNN
North Korean state media KCTV reported that Leader Kim had flown to Dalian on Monday on his private Jet where Kim was welcomed by Chinese Foreign minister Wang Yi and high-profile officials.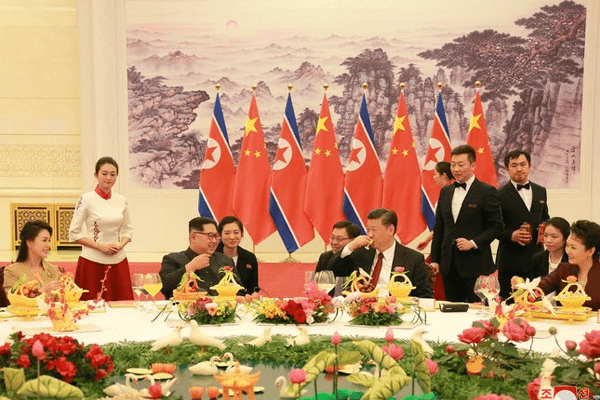 Young Korean Leader Kim, China President Xi and their wives at a Banquet in Beijing. 
Image Source: North Korean Central News Agency
Second Meeting of Supreme Leader Kim and Chinese President Xi   
A bilateral issue was discussed amongst the two leaders and Chinese leader Xi showed that the frayed relationship between two countries was now repaired. President Trump took to his Twitter on May 8, 2018, to state President Xi as his friend and will be speaking to him on the primary topic of trade.
President Donald Trump on Kim and President Xi's meeting  
China's President Xi praised Kim for his commitment to denuclearization and peace reforming on the Korean Peninsula. As a warning to the United States Kim said he is stuck to the notion of Denuclearization as long as relevant parties will eliminate security threats and the hostile policy made against Pyongyang.
Second China Meeting after the Historic North and South Korean Summit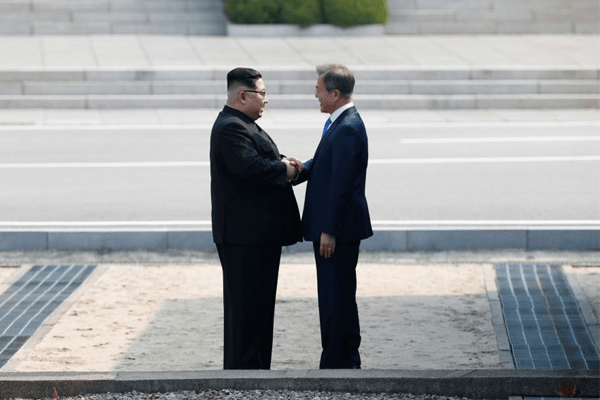 North Korean Leader Kim and South Korean President Moon Jae-in on the Korean Denuclearization Zone.
Image Source: NBC 
This surprise meeting of Kim with Chinese President Xi follows after the historic summit in the late April between Leader Kim and South Korean President Moon Jae-in. The unprecedented meeting between the two Korean leaders was held at the demilitarized zone which separated the two countries. Korean Leader Kim became the first North Korean Leader to step in South Korea since 1953.
This back to back meetings of Kim Jong shows that the international bonds are improving and North Korea is working on its denuclearization program. China and North Korea are becoming more aligned as North Korea needs China to boost its economy with China also playing a larger role in the Korean Denuclearization process.
For More Celebrity News and Entertainment: SuperbHub.