Proper parenting influences their children's development and positive behaviors. Similarly, the great parenting of Sean Duffy and Rachel Campos-Duffy is responsible for their gorgeous daughter Evita Pilar Duffy's proper development.
Evita Pilar Duffy's father is an American politician and prosecutor and is serving as a CNN contributor. As for her mother, Rachel Campos-Duffy is an American reality personality and a tv host who serves as a Fox News host.
Sean Duffy's daughter Evita Pilar is also an elder sister to eight siblings. Let's find more details regarding Sean Duffy's daughter Evita Pilar Duffy.
Who Is Evita Pilar Duffy?
Aforementioned, Evita is the daughter of Sean and Rachel. She was born on the 1st of October 1999. Talking about Evita Pilar Duffy's college, she is currently studying at The University of Chicago Institute of Politics, Illinois.
View this post on Instagram
Furthermore, Sean Duffy's daughter Evita Pilar Duffy previously attended Wausau- based Newman Catholic High School from where she graduated with honors in 2018. She was very active during her high school days and really enjoyed her prom as well as her high school's Peppermint dance. Everyone in the family attended Evita's high school graduation ceremony.
As Evita is studying politics, she could follow her father, Sean Duffy's footsteps, and become a renowned politician like him in the future. Moreover, Evita Duffy's article titled 'I Am the IOP Whiteboard Girl' was published on  The Chicago Maroon website, which is a great achievement.
Furthermore, Evita Pilar Duffy doesn't use Instagram. However, she is active on Facebook.
Talking about Evita Pilar Duffy's boyfriend, as she is a pointy-head student, she seems to be single. Even if she has a partner, Evita has done pretty good to keep him away from the media limelight.
Evita Pilar Duffy's Relationship With Siblings
Aforementioned, Evita Pilar is the elder sister of eight siblings. The most significant present that parents can give to their children is siblings. All of Rachel and Sean Duffy's children have a sweet bonding with each other and show their love and affection towards each other.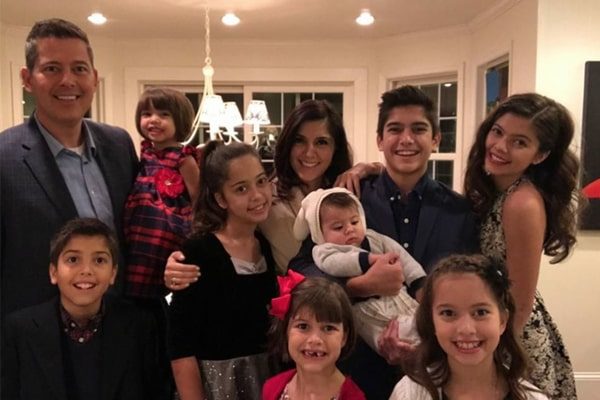 Evita Pilar Duffy has a strong bonding with her eight siblings. Photo Source: Pinterest.
She has five sisters, Lucia-Belen Duffy, born in 2004, Paloma Pilar Duffy, born in 2008, MariaVictoria Margarita Duffy, born in 2010, Margarita Pilar Duffy born in 2014, and Valentina Stella Maris Duffy born in 2019. And three brothers, Xavier Jack Duffy, born in 2001, John-Paul Duffy born in 2006, and Patrick Miguel Duffy, born in 2016.
With Rachel Campos Duffy's net worth being $500k and Sean Duffy's net worth being $100k, we can agree that the kids have a wonderful life together. Also, Rachel is to co-host Fox News' morning news show, Fox & Friends Weekend' starting June 12, 2021, she will surely make more than $500k in the future.
Despite her parents having nine children, each and everyone has gotten equal love and care. Likewise, except for Valentina, all of Evita Pilar Duffy's siblings are studying.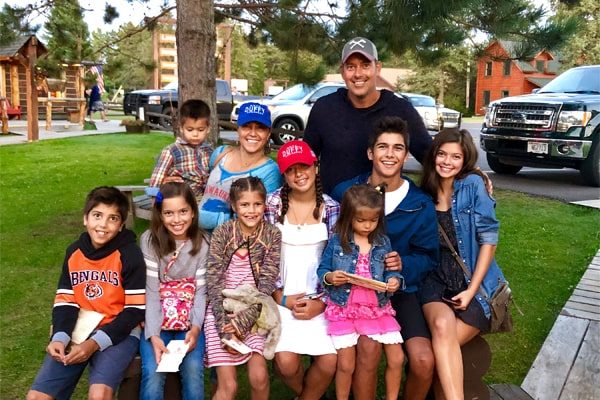 Evita Pilar Duffy is the elder sister of five sisters and three brothers. Image Source: People.
Above all, Evita, as well as her amazing siblings, regard their parents Sean Duffy and Rachel Campos-Duffy, the biggest source of motivation and inspiration. Best wishes to Evita Pilar Duffy for her great future!
Do You Want To See More? Then Always Remember To Seek Out SuperbHub for more Updates On News, Entertainment, and Biography.