An accomplished Equestrian & Granddaughter of Queen Elizabeth II,  Zara Phillips Tindall is expecting her second child with her husband MBE Mike Tindall.
The MBE couple Zara & Mike got married in 2011. Zara, Daughter of Princess Anne is the 17 in line for the British Throne. Zara's husband Mike is a former Rugby Player for England.
Zara & Mike Tindall welcomed their first child Mia Tindall in 2014 & announced they were expecting their second child in November 2016. Prince Harry & Wiliam's cousin Zara tragically suffered miscarriage which was announced in December 2016.
Zara & Mike's Second Royal Child Due for Summer 2018!
The Duchess of Cambridge's cousin-in-law, Zara Tindall is expecting her second child just after the arrival of Kate Middleton's third child with Prince William. The Royal New-born would be 19th in line for the British Throne after her sibling Mia Tindall who's at the 18th position for the throne.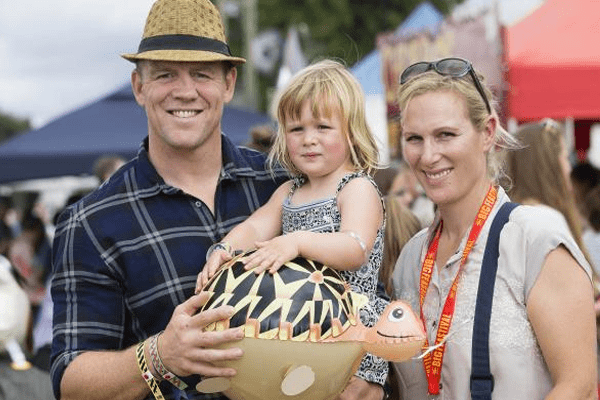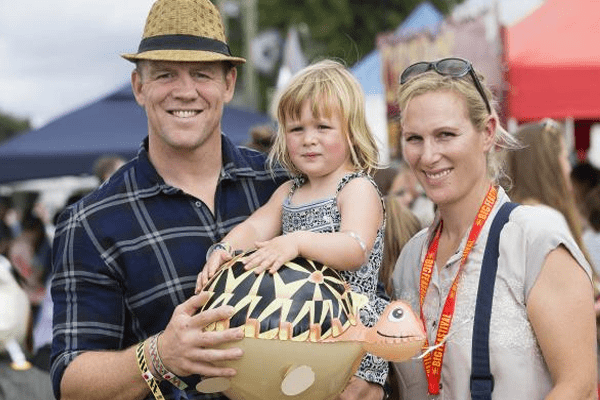 MBE couple Zara & Mike Tindall with their first child Mia Tindall.
Image Source: Thetimes.co.uk
The 37-year-old Zara's upcoming child is set to be Queen Elizabeth's seventh great-grandchild  & Second cousin to Prince William's children, Prince George & Princess Charlotte as well as the third newborn Prince Louis.
ROYAL BABY FACTS!
According to Royal Baby Traditions, Queen Elizabeth is always the first one to know about any upcoming Royal Baby Arrival.
Royal Babies' fathers are banned from the delivery room while mothers are giving birth to the baby.
Royal Babies are no exception when it comes to registering the royal baby's arrival & has to be done 42 days after they're born.
The Caretakers/ Midwives are made to swear to not reveal any information about the royal birth.
Typically, The town Crier breaks the news to the public about Royal Birth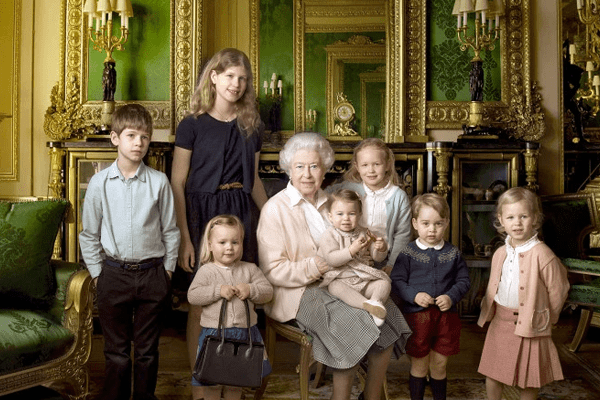 Queen Elizabeth II with her youngest grandchildren & Five great grandchildren in the Windsor Castle
Image Source: USWeekly
Royal Baby 7 Announcement, Proud Parents Zara & Mike Tindall
Proud Parents, Zara & Mike Tindall announced their second baby & royal baby no 7's announcement on January 5th,2018.
A spokesman for the Tindall Couple announced the pregnancy. Following the announcement, Buckingham Palace Spokesman Added: "The Queen & Royal Family members were very pleased to hear the news".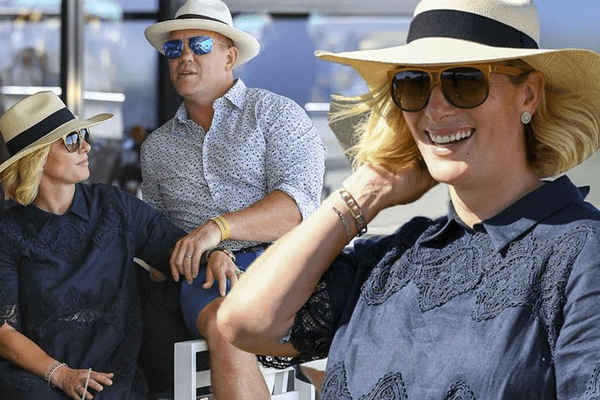 Proud Parents, Princess Zara Tindall & Mike Tindall welcoming Royal Baby no 7.
Image Source: Mirror.co.uk
The Royal Princess Zara Tindall has made various appearances after the announcement of her pregnancy. The latest appearance of the 37-year old Equestrian made was at the Cheltenham Festival in turquoise polo neck & a black winter coat.
The Mom-to-be Zara Tindall who is happily married to her husband of 8 years Mike Tindall flaunts her Royal Baby Bump & Stuns the public with her glowing pregnancy skin!
For More Celebrity Gossips & News, Visit SuperbHub.