Tommaso Ciampa is an American professional wrestler currently assigned to WWE. Ciampa is WWE's developmental territory NXT's superstar whose biggest rival is Johnny Gargano. Tommaso has been in the field of wrestling since 2005. Till date, he has worked in Ring of Honor, Chaotic Wrestling, Top Rope Promotions, and Pro Wrestling Guerrilla.
Psycho Killer aka Tommaso Ciampa was born on the 8th of May 1985 in Boston, United States. Tommaso began his career in wrestling since 2005 from the age of 20.  During his initial days, he served for indies in the Massachusetts area.
On July 14, 2005, Ciampa made his first appearance in WWE's episode SmackDown as Thomas Whitney and confronted The Undertaker. Later, he appeared in WWE's Velocity and Heat. After being released from WWE's contract, Ciampa returned to the independent circuit followed by contracts in ROH and TNAW.
Tommaso Ciampa's Net Worth and Salary
WWE's Tommaso Ciampa's net worth is $3 million which he amassed from his career as a professional wrestler since 2005. Ciampa earns a massive amount from his performance in WWE as well as other independent circuits.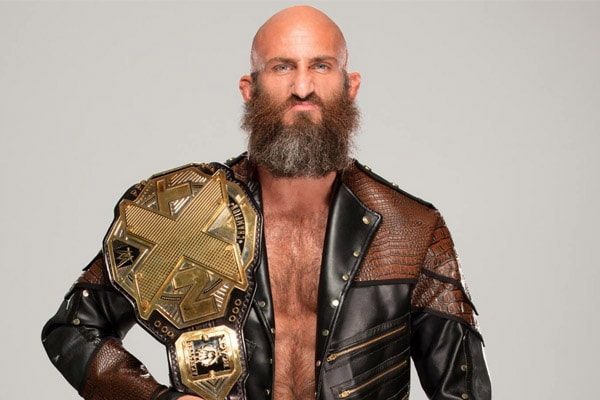 Tommaso is the winner of numerous championships based on WWE's NXT Takeovers. Image Credit: Online World of Wrestling
An average professional wrestler brings in about $500,000 per year. Besides salary, they also get an additional amount as PPV bonuses, merchandise sales, and live event bonuses. Being a proficient wrestler since long, Tommaso Ciampa also bags similar sum of money for his net worth.
A decade of the career in Wrestling has paid Tommaso Ciampa so well. His multi-million dollars net value has blessed him with a lavish lifestyle including super-comfy cars, mansion, and other fortunes to give his family a high-profile life.
Tommaso Ciampa's Married Life
Once NXT Tag Team Championship winner, Tommaso Ciampa tied his knot with former wrestling champion, Jessie Ward on 22nd September 2013. The pair tied their knot on Webb Deane Stevens Museum situated in the center of Connecticut. Harry Harrison hosted the wedding ceremony.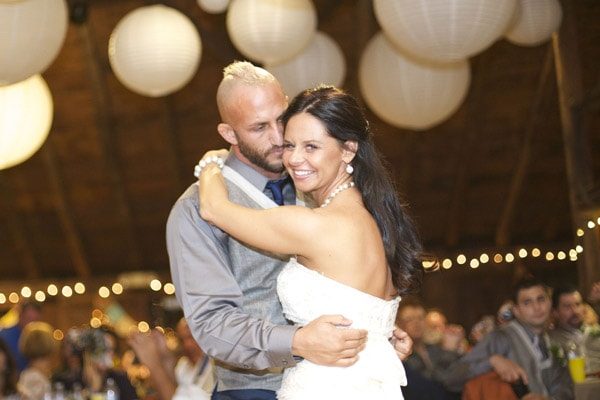 Tommaso Whitney celebrates his fifth wedding anniversary with spouse Jessie Ward in 2018. Image Source: The Knot Community
Ciampa's wife was also a professional wrestler. Jessie Ward participated on WWF's Tough Enough II for fourteen weeks. After retiring from WWF, Wards began working as a TV producer. For more than two decades, Jessie is working in television as a field producer for ABC, CBS, MTV, and many other prestigious networks.
Tommaso and Jessie are parents of a son named Willow Whitney. Despite busy schedules also, Jessie and Tommaso make sure they give enough time to their kid. The happy Ciampa family resides in Boston.
Tommaso Ciampa's Injury
The fellow wrestler of Matt Riddle, Tommaso Ciampa suffered a torn ACL at a live event before NXT TakeOver: Chicago on May 20, 2018. He came back in action on March of 2018 During the takeover, Ciampa teamed with Johnny Gargano against the Authors of Pain. After being defeated, Ciampa attacked his tag partner, Gargano brutally.
When Ciampa came back after a year in June of 2018, Johnny Gargano took his revenge in NXT Takeover: Chicago II. Despite being in a neck brace and loaded onto a stretcher, Ciampa prevailed in the match. After winning the match also, Gargano was not satisfied. He pulled Ciampa off the stretcher and continued the match. It was one of the most brutal game in WWE history.
Watch a clip of Ciampa's and Gargano's fight here.

Visit SuperbHub For other Celebrity Biography.