Sylvia DelaCerna is a not popular face, but is a proud mother of famous ballet dancer, Misty Copeland. Like every mother, Sylvia has worked hard to fulfil all the basic requirements of Misty in her childhood.
Sylvia belongs to the black ethnicity. In fact, she is Italian American and African American. She was adopted and brought up by a black woman and her husband in Kansan City, Missouri. While Sylvia's mother worked for child services.
As Sylvia is an inspiration for Misty, Sylvia's adoptive mother is an inspiration to her too.
Sylvia spent her most of the childhood in Kansan City, Missouri with her  African American father and mother. She grew up to became a professional cheerleader for the Kansas City Chiefs. She is also a well-trained medical assistant. Although she worked in sales often.
Sylvia is the mother of six children and ex-wife of four husbands. She was adopted by her mother and spent her childhood in difficulties. But she was desperate for her family and Misty Copeland's career.
Sylvia is the mother of Douglas Copeland Jr., Lindsey Monique Brown,  Cameron Koa DelaCerna, Erica Stephanie Copeland, Christoper Ryan Copeland and Misty Copeland.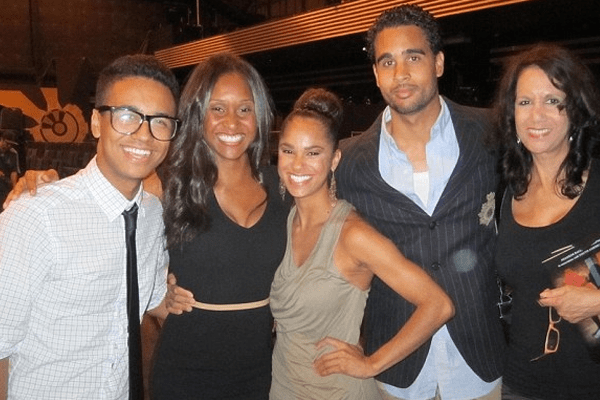 Sylvia DelaCerna with daughter Misty Copeland and her siblings. Image Source– Pinterest
Also, ex-wife of four husbands, Doug Copeland, Harold Brown and Robert Dela Cerna.
Talking about Sylvia DelaCerna's marriage, she is married four times. With four husbands, Sylvia has total six children. Misty is one out of four siblings from her father, Doug Copeland and mother, Sylvia. Among four, Misty is the Youngest child. While Doug is second of  Sylvia DelCerna's husband.
Doug and wife, Sylvia initially lived in Kansas City, Missouri and then in the San Pedro community of Los Angeles. But he left for Chicago when Misty was just two years old. At that time Misty along with five siblings have to live under the same roof having hard times.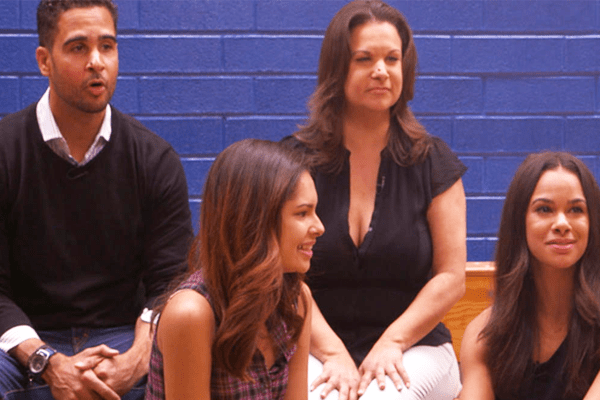 Misty Copeland and her Siblings.  Image Source– CBS News
Sylvia worked as a single mother taking care of her six children. Then, she got married to Harold Brown who was a Santa Fe Railroad sales executive. Harold was her third husband and lived in Bellflower, California with Misty and siblings. Again, her marriage with Harold didn't last long. Moreover, this was her third time that she separated from husband.
After separation, she along with kids moved to San Pedro where she got married her fourth husband. This time he was a radiologist Robert DelaCerna, who turned out to be physically and mentally abusive to the children.
Also Read:  American dancer Misty Copeland: Stunning figure after years of body struggles
Sylvia DelaCerna is Proud Mother of Misty Copeland
Well, who is unaware of famous American Ballet Dancer, Misty Copeland. And Misty is the daughter of proud mother, Sylvia DelaCerna. Misty has achieved a milestone that millions of people just dream of.
She is the principal dancer at American Ballet Theatre. Meanwhile, Misty gives the credit of her success to her mother. Because it was her mother who encouraged her to be a Ballet dancer. Misty's coach Bradley convinced her mother Sylvia to live out of house and get training in dancing.
However, there were certain arguments between mother-daughter and Bradley related to dancing which made Misty take a huge step. in 1998, Misty at age 15 filed emancipation papers and gained legal independence from her mother. Misty then started her dancing journey alone.
Now, Misty is a wife of an attorney, Olu Evans and owner of a successful career. She has earned name, fame and money from her winsome career. Not to mention, she is a successful author as well. For instance, her book Life in Motion: An Unlikely Ballerina is a New York Times Bestseller.
Also see Misty Copeland's husband Olu Evans Net Worth 2018.
For more Celebrity Biographies, be with us on SuperbHub.