Love is in the air, and it is ROYAL!! Prince Harry married the love of his life Megan Markle yesterday at the Windsor Castle, located in Berkshire. The ceremony took place in front of 200 guests as the couple exchanged vows.
The Lovebirds got married as the who's who of the world arrived to witness the magical ceremony. As good as the marriage ceremony was, the reception was even better.
As stars like David Beckham, Priyanka Chopra, Serena Williams, Victoria Beckham, Elton John and many more graced the event, the wedding reception, hosted by James Corden, was the highlight of the show. The guests made the event spectacular and one to savor for years to come.
The Wedding
The wedding ceremony took place at Windsor Castle, Berkshire. The bride Megan wore an elegant, pure white wedding gown, designed especially for the occasion by Clare Waight Keller whereas Prince Harry wore royal attire.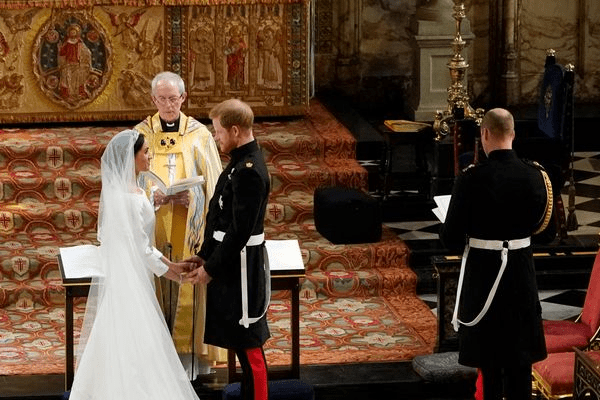 Prince Harry and Megan Markle exchange wedding vows, Image source: Mirror
The couple exchanged vows, promising to be together forever. The audience clapped, acknowledging the marriage of these two tycoons. The royal couple danced after exchanging vows.
Prince Harry then drove his beautiful wife Megan in a beautiful silver blue Jaguar E-type convertible, manufactured in 1968. The wedding ceremony was completed smoothly without any hiccups and it was lovely.
Wedding Reception
Just hours after the wedding ceremony was completed, Harry and Megan engaged in a lovely dance in the night as the wedding reception blew the minds of everybody. Megan put on a lily-white halter neck, which was designed by Stella McCartney whereas Prince Harry put on a classic black suit with a lovely bow.
The wedding reception was even more wonderful than the wedding itself. The stars that arrived for the ceremony made the reception truly noteworthy. The event will be savored forever.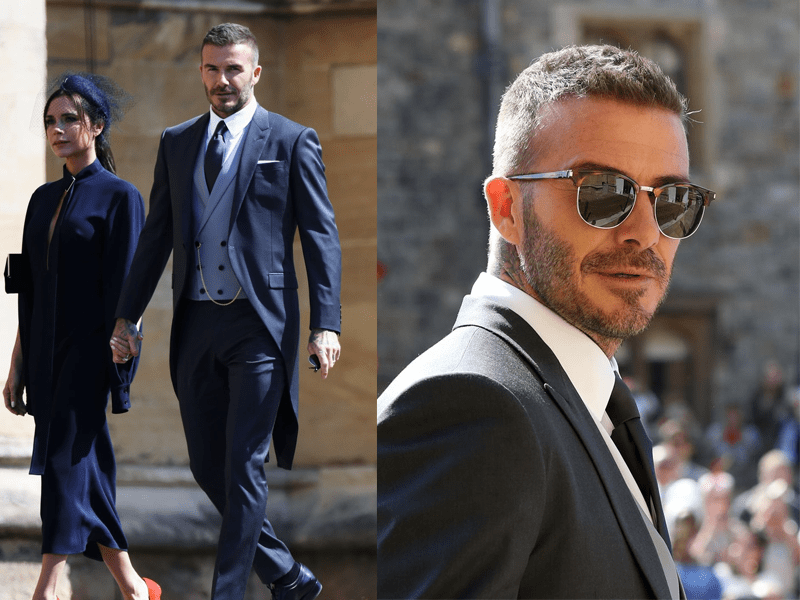 David Beckham, who arrived with Victoria, was the star of the reception, Image source: Mirror
Arguably the biggest star to grace the reception was David Beckham. He looked so stunning in his lovely suit that he outshined Prince Harry himself.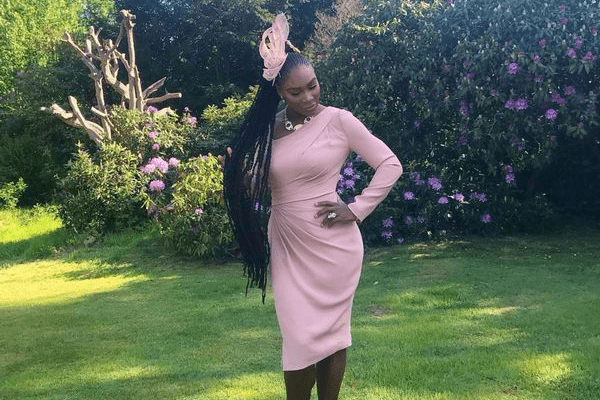 Serena Williams wore a lovely pink dress to the reception, Image source: Mirror
Other guests to grace the ceremony were Serena Williams, looking lovely in her pink dress. Along with Serena, Megan's friends Priyanka Chopra, Jessica with her husband Ben, and many more.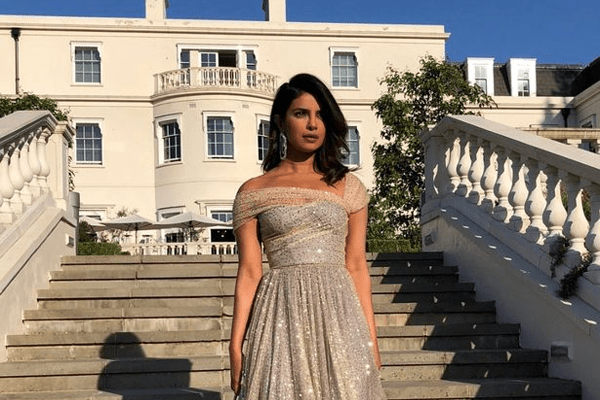 Priyanka Chopra, friend of Megan, arrived at the wedding reception in style, Image source: Mirror
Elton John was at the reception as well as she sang four songs for the royal couple. James Corden, host of The Late Late Show, served as the host for the ceremony, which will be remembered forever.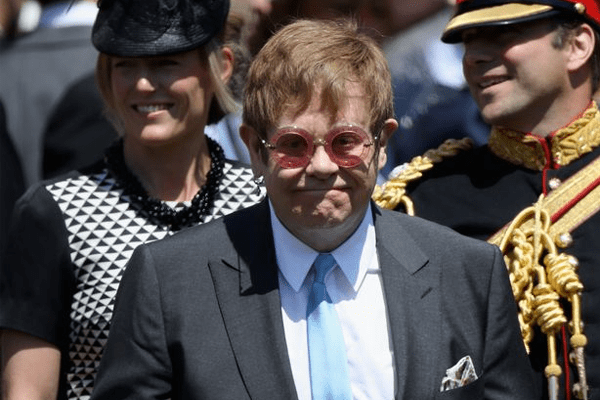 Elton John sang four songs for the reception, Image source: Mirror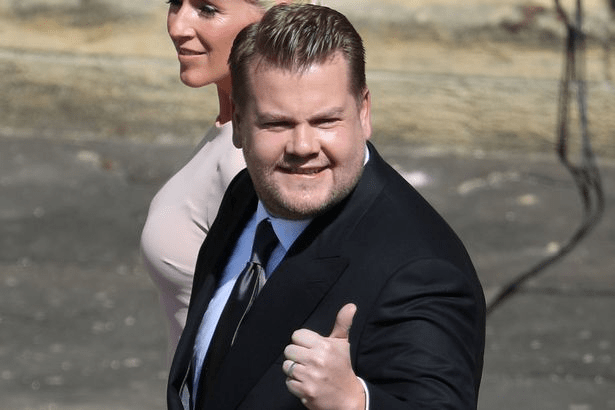 James Corden hosted the reception, Image source: Mirror
For more news and entertainment, visit Superbhub.