A US-Bangla Airline skidded off the runway while landing and crashed on the East Side of the International Airport. The plane owned by joint Bangladeshi-U.S. firm slide off the runway and crashed.
TIA authority has suspected brutal casualties but the details regarding the accident are sketchy.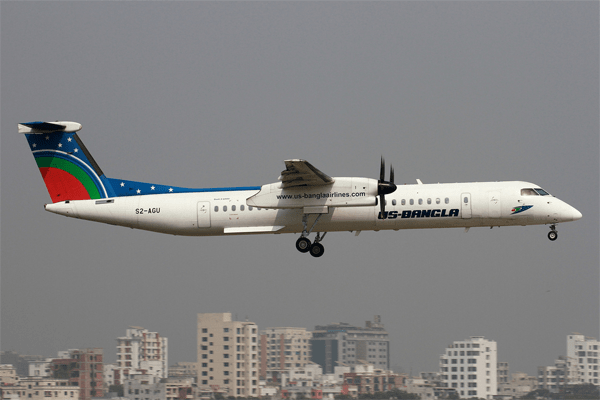 78 seater Bangladeshi Airline S2-AGU.
Image Source: Jet Photos
25 injured passengers were rescued and sent to hospitals for treatment says Tourism Ministry Secretary Suresh Acharya. DIG Manoj Neupane confirms forty people died, 31 bodies were pulled out from the crashed plane and 9 others died in hospitals.
According to the director of Civil Aviation Authority of Nepal(CAAN) Sanjiv Gautam, the plane had lost control while attempting to land in the airport."The aircraft landed on the northern side of the runway despite getting permitted to land from the southern side."
Gautam suspects the aircraft might have received some technical glitches resulting in the unusual landing.

The 78 seater Bombardier Dash 8 aircraft caught fire after it skidded off the runway and crash-landed on the ground near the runway. The S2-AGU Aircraft took off from Dhaka and landed at TIA at 2:20 P.M.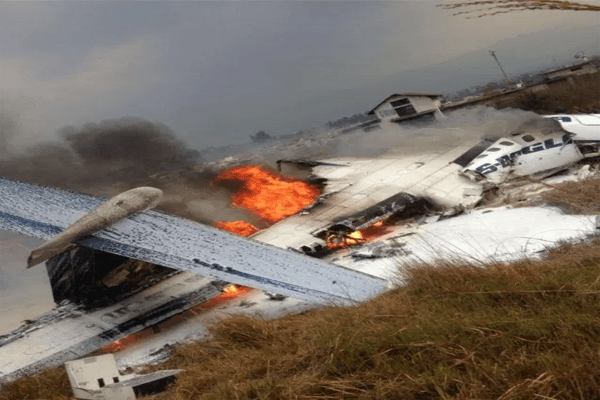 Image Source: Airlive Twitter
Army and airport crew rescued 25 injured passengers and taken to the hospitals. There were 37 males, 27 females and 2 children onboard the aircraft. There were 33 Nepali Passengers.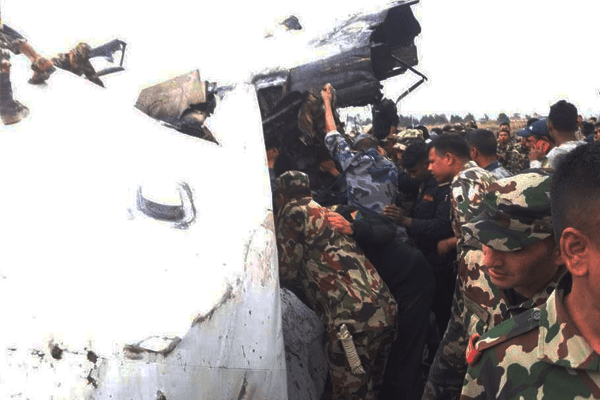 Image Source: Airlive Twitter
Videos and Images posted on the Social Media indicate the badly damaged body of the airline only leaving debris behind.  Many casualties are suspected and feared from the horrid crash.
Nepali Prime Minister K.P. Oli and Home Minister Ram Bahadur Thapa(Badal) reached the site to coordinate rescue effort after the plane crash.
Crash Survivors
Crash Survivor Basanta Bohora, an employee of Raswita International Travels and Tours survived the crash. Bohora says there were 16 Nepali on board from various Travel Agencies. He states the plane takeoff was normal but started behaving strangely when approached for landing.
The plane shook violently resulting a loud bang, Basanta was seated near the window and was able to break out. He has received injuries to head and legs. Basanta had gone Bangladesh for training and feels fortunate to survive the crash.
Operations at the International Airport have been stopped diverting the incoming planes to respective substitute. 15 plane crashes have occurred in Nepal between 2010-2017 causing deaths of 134 persons. In past 7 years at least 1 plane crash happens every year. May the departed souls Rest In Peace.