Fox News Correspondent Molly Line is living a contented life with her husband Matt Petrus and a lovely daughter Maryn Petrus.
Molly Line is a News reporter whereas her long-time spouse Matt Petrus is a sales representative at Barnes Distribution Group. The romantic couple is raising their two years daughter Maryn together in 2018.
Molly Line Wedding with Matt Petrus
The former beauty queen Molly Line got married with her longtime boyfriend, Matt Petrus in 2012. Line met her better half during a graduation ceremony at Virginia Tech. Their close friend named Paul proved to be their matchmaker as they had known each other through him.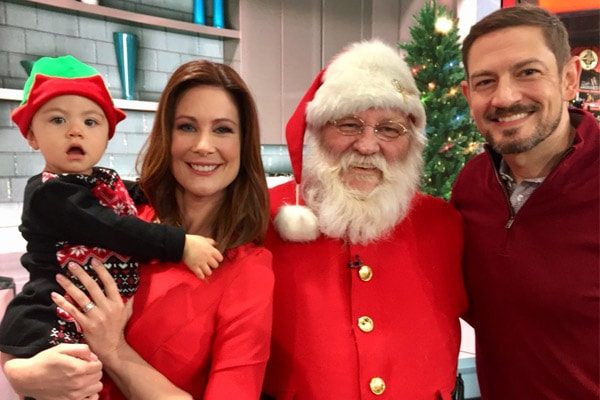 Molly Line celebrated her Christmas holiday with her family and Santa Claus. Image Credit: Twitter/ Molly Lines
Petrus got attracted by Line's beauty and Charm which led him to meet Line time and again. With every meeting, the duo's love thrived for each other resulting in an engagement in 2011 and a marriage in 2012.
The wedding ceremony of Line and Petrus was a grand event. They pronounced each other as a husband and wife at Jackson Community Church, Jackson, New Hampshire. The pair has already celebrated their six marriage anniversary in 2018. Molly is a mother of a cute daughter with her husband, Matt.
Molly Line's daughter, Maryn Petrus
Six years of marital life with Matt Petrus gave Molly a privilege to be a mother of an adorable daughter. She welcomed her daughter Maryn Petrus on 9th August 2016. The second phase of Line's married life brought the joy of becoming parents to herself and her spouse.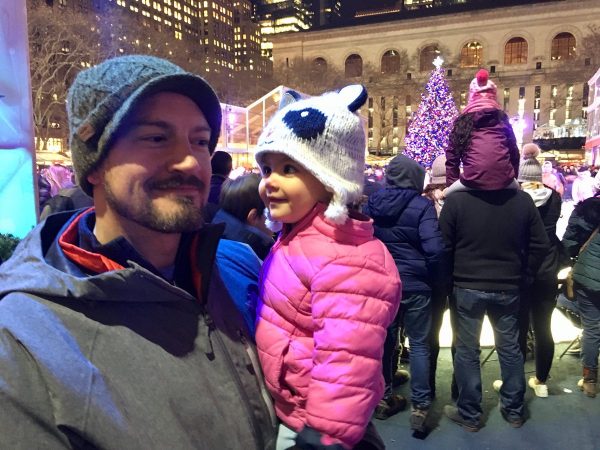 Molly Line's daughter, Maryn Petrus enjoys spending time with her dad and mom. Photo Source: Twitter/ Molly Line
Right after being quite healed from the delivery pain, Line posted a photo of her baby girl in Twitter with a caption reflecting her happiness.
Currently, Molly is living with her happy family of three in Boston, Massachusetts. Despite the busy schedule, Line gives enough time to her husband and daughter. They frequently go on vacation to expensive holiday destinations.
Visit SuperbHub for other Celebrity News and Entertainment.