Marcedes Lewis was born in Los Alamitos, California on May 19, 1984. He is an American football player, who played for Jacksonville Jaguars and Green Bay Packers. Marcedes is one of the most prominent figures in the world of American football.
The American born football, Marcedes Lewis star was involved in many relationships. He has dated some beautiful women in the past. Not only he has dated them, but also has children with women he was in the relationship with. Marcedes Lewis only admits that he has a daughter named Londyn Lewis. He remains silent and refuses to claim about the other two children he has.
Marcedes Lewis and Es Forbes
The wealthy American footballer, Marcedes Lewis has a daughter named Bella with his college sweetheart, Es Forbes. The 30 years old single mother has her picture with Bella all over her Instagram. The single mother of Bella is not one of those typical mothers who is waiting on a cheque. She is a successful woman, and her bio on Instagram says that she has four degrees and works as a "Registered Nurse- RN/BSN, Gerontologist. Certified Nutritional Therapist".
View this post on Instagram
The pictures of Bella on Es's Instagram notifies that she is the spitting image of her mother. She is raised to a single but responsible mother.
There is no any mention of Marcedes Lewis and his daughter, Bella. There might be a reason that Bella's mother did not want her to be highlighted as Marcedes's daughter and did not want her to be in the public's eyes.
Marcedes Lewis's Son With Savannah Stern
Although the American football star, Marcedes Lewis and Savannah Stern were not in a relationship, they had a son together, who was living with his mother.
Savannah Stern, whose real name is Kristen Grinnell, is a movie actress.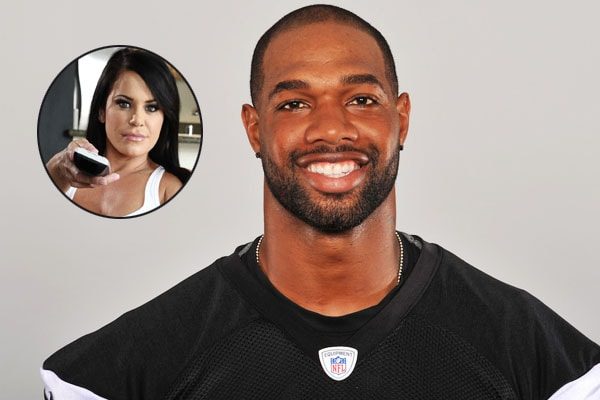 Marcedes Lewis and Savannah Stern had a son.
Image Source: SiriusXM Blog/Pinterest
Marcedes Lewis had been keeping this a secret, until, in 2015, he filed court papers to Savannah Stern asking for sole custody of his son. But Savannah Stern responded in such a way that the neighbors had to call the police, and she was told to leave the premises.
Marcedes Lewis's Daughter, Londyn Lewis
The prominent football player has a daughter named Londyn Lewis who lives with her mother in Southern California. According to the custody papers, the football star, Marcedes Lewis is allowed to visit his daughter one week a month during his football season.
Marcedes shares a beautiful bond with his daughter as they are frequently connected through Skype. Not only with Marcedes, but Londyn has a pretty amazing bonding with Marcedes's family too. Londyn visits her father's mother whenever she is in Jacksonville.
In an interview, the American footballer shares his story with Londyn's mother, but he tends to keep her identity secret.
For more News and Entertainment: SuperbHub