Baker Mayfield's girlfriend Emily Wilkinson turned into his fiancee in June 2018. The professional football player met the love of his life at Galanis Plastic Surgery in Beverly Hills. 
American football quarterback Baker Reagan Mayfield is a part of Cleveland Browns of the National Football League (NFL). Baker Mayfield's fiancee is an internet sensation and a model.
Baker Mayfield's Relationship with Fiancee Emily Wilkinson
Emily Patricia Wilkinson was delighted when Baker Mayfield got down on his knees on June 2018. The American model could not stop herself from saying yes to the man of her dream. The model shared the adorable moment on Instagram saying that she is happy to be Baker Mayfield's fiancee.
View this post on Instagram
The champion loves sharing pictures of himself with his beau on social media. Baker Mayfield's fiancee Emily Wilkinson is originally from Nebraska. The blonde beauty had been living in the sprawling, glamorous city of Los Angeles.
The couple met in the City of  Angels where Mayfield's fiancee Emily worked as a patient coordinator at Galanis Plastic Surgery at Beverly Hills. The former patient coordinator claimed that she left her job at Galanis Plastic Surgery at Beverly Hills to be with the love of her life.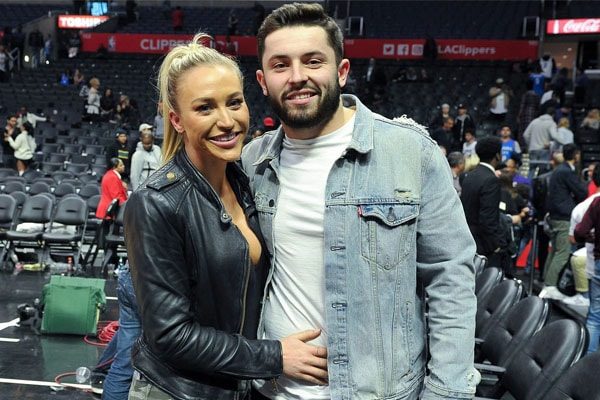 The adorable couple enjoying each others company.
Image Source: New York Post
At a Los Angeles Clippers game on January 2018, Baker Mayfield's relationship with his wife to be Emily Wilkinson sparked rumors after they were spotted together.
The career-oriented model decided to move to  Cleveland with Baker Mayfield after he signed a contract with The Cleveland Browns. The four-year contract has a value of $32.68 million, which includes $21.85 million signing bonus.
About Baker Mayfield's fiancee Emily Wilkinson
The Nebraskan beauty was born on April 4, 1991. Her parents are Lori Wilkinson and Dave Wilkinson. Emily Wilkinson has three siblings namely Sammy Wilkinson (Wilk), Annie Wilkinson, and Benny Wilkinson. Her brother Sammy Wilk is an internet personality songwriter and entrepreneur.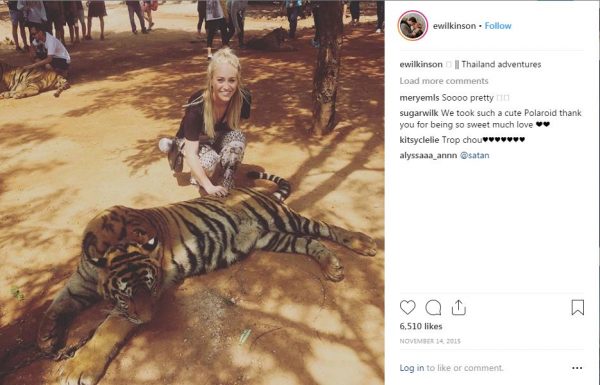 Baker Mayfield's fiancee has a lot of followers on social media. She likes sharing her pictures with her fans. Baker Mayfield's wife-to-be likes traveling and prefers adventures. As Emily is a model, she also posts her photoshoot pictures.
Mayfield's fiancee tries to share positive messages regarding inner peace and happiness.  Emily Wilkinson usually mentions the importance of a positive approach towards life and self-worth.

The American social media personality is involved in brand endorsements and advertisements. An average model earns wages of $13.38 per hour which is $27,830 per year in America according to the U.S. Bureau of Labor Statistics (May 2011). Mayfield's fiancee Emily earns much more due to her popularity in social media and attention she gains from the media. After all, the couple is one of the hottest matches of Hollywood.
For more News and Celebrity Entertainment visit SuperbHub.