DNA is an American rapper who is best known for his trademark freestyle and marvelous wit, which made him one of the most-viewed English-speaking battle rappers of all time.
Rapper DNA has won many rap battles to date from which he has managed to gather a basketful of cash. Apart from being a diligent rapper, he is also an industrious father of a cute daughter. Without any further ado, let's gaze on more information related to the Rapper DNA.
Successful Rap Battling Career
Rapper DNA was born as Eric St. John on the 17th of April 1991 in Queens, New York, United States. First of all, talking about rapper DNA's family, his family is the native of New York. No further information about DNA's father or mother has been revealed. But we are pretty sure that his family must be proud of the great work he has been doing in the rap industry.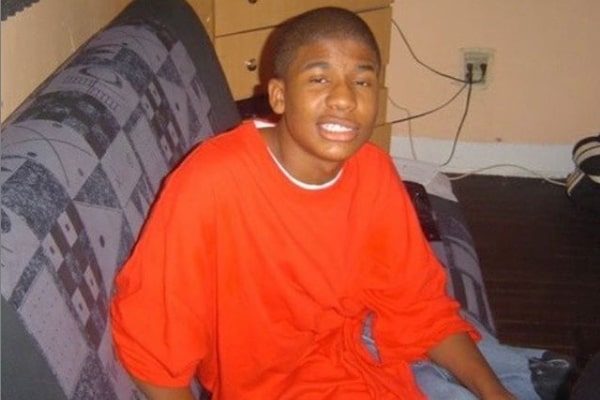 DNA was born as Eric St John on the 17th of April 1991. Photo Source: DNA's Instagram.
Rapper DNA's rap battling career has been successful. DNA was just 18 years old when he made his rap battle debut by battling against the rapper, Prophit, on the 28th of May, 2009. He has fought in several well-known battle leagues such as SMACK URL, KOTD, Don't Flop, Grind Time, Time Is Money and many others.
Similarly, the Queens-born rapper has battled with several renowned fellow battle rappers such as Thesaurus, Arsonal, Nu Jerzey Twork, Heiron, T-Rex, Chess, Young III, and many others.
Has Released Several Songs
The accomplished rapper has not just battled throughout his rapping career, in fact, he has also collaborated with the rapper Charlie Clips and has released several songs. And seeing how close the two rappers are, people often mistake them as brothers.
Some of Rapper DNA's songs are THE VALENTINES DAY MASSACRE, EVERYTHING DIFFERENT, HAMMER DANCE, A BABYS MIND, and many others.
Moreover, DNA is also a member of a rap group named NWX with other members K Shine, Th3 Saga, Official, Rain, and Big T.
What is Rapper DNA's Net Worth? Know His Sources Of Earnings
Rapper DNA's net worth is estimated to be huge. The talented rapper has managed to amass his net worth from career as a rapper, from merch and also from several top brand endorsements.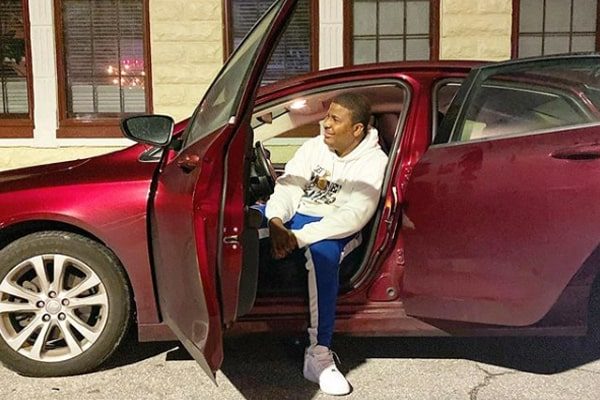 Rapper DNA's net worth must be impressive. Photo Source: DNA's Instagram.
The estimated average earning of battle rappers per battle in the United States is $3K-$4K. Therefore, with many rap battles, we believe that DNA has made a hefty amount of money. Furthermore, rapper DNA also earns his wealth from several concert tours and even sales of his songs. One of these special wins in DNA's battles was in the BET Hip Hop where he won $25,000.
Likewise, DNA has also endorsed for some brands such as FIRST STOP FASHION, Mitchell & Ness Flagship Store, Mitchell & Ness, ThrillyThrowbacks, Chalk Line, and many others.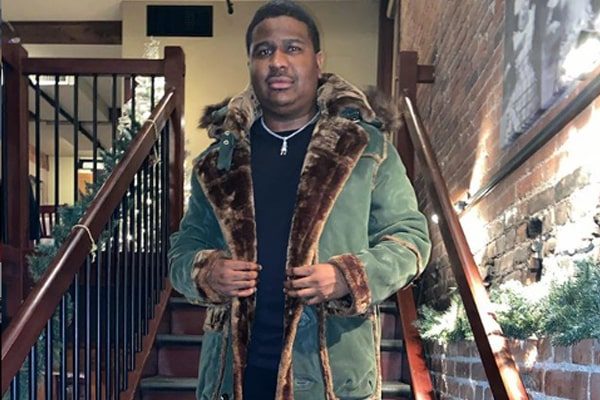 Rapper DNA also earns his fortune from doing brand endorsements. Photo Credit: DNA's Instagram.
Similarly, he is also a creator of the merch line Drink Water & Get Money Clothing Apparel. However, he doesn't have an official store; he sells his merch from Teespring. Some of rapper DNA's merch with their prices are listed below:
| Items | Price |
| --- | --- |
| Duffle Bag | $49.99 |
| Classic Pullover Hoodie | $40 |
| Comfort Tee | $24.99 |
| Iphone Case | $19.99 |
| Premium Tee | $30 |
Above all, by looking at rapper DNA's income sources, we believe that the rich rapper is living his lavish life to the fullest.
Father Of A Pretty Daughter
As mentioned earlier, rapper DNA is the father of a baby girl. If we take a look at DNA's Instagram, we can see that rapper DNA's daughter often gets featured on his social media.
View this post on Instagram
Both father and daughter have strong bonding and show their love for each other. Furthermore, DNA hasn't disclosed who the daughter's baby mama is. Well, DNA has done an excellent job of keeping it away from the sharp eyes of the media.
Aside from his pretty daughter, DNA also has a new loving family with step-children who he loves dearly. But DNA's partner is someone yet to be revealed. Not only is DNA's wife a secret but so is the name of his step kids.
Some Facts About Rapper DNA
Has over 175K followers on Instagram as of now.
Has over 90K followers on Twitter.
Regards K-Shine as a close friend.
Is a huge NBA and WWE fan.
Above all, Rapper DNA's charisma and sense of humor in the ring made him universally accessible. In the future, he could gain more popularity and fandom. Best wishes to the king of the ring, DNA!
Want To See More? Then Make Sure To Look For SuperbHub for more Updates On News, Entertainment, and Biography.