Joseph Anthony Budden, famous by name Joe Budden is an American rapper and broadcaster. Best known for his solo single "Pump It Up," successful rapper Joe Budden net worth is estimated to be around $6 million.
Budden is also a member of the American hip-hop supergroup Slaughterhouse, alongside with Royce da, Joell Ortiz, and Crooked I. He also became the part of the VH1 reality show Love & Hip Hop: New York.
Early Life and Family
'Pump it up' rapper was born on August 31, 1980, in West Side Harlem, New York. He was raised in New Jersey by his mother, Fay Southerland.
He was never interested in school, and he was in drugs. Later, after an emotional confrontation with his mother, Joe went into rehab on the year July 3, 1997.
Then he started freestyling at his school with acquaintances against whom he claims that he always won battles.
Career and Songs
Budden started his career by appearing on several New York mixtapes with the likes of DJ Clue, DJ Kayslay, and Cutmaster C.
After his success in a music industry, he released his debut solo studio album Joe Budden in 2003. The single included Budden's 2003 Grammy-nominated summer hit "Pump It Up."

American broadcaster has also appeared on the soundtrack for the movie 2 fast 2 furious and the video games Def Jam Vendetta, Def Jam Fight for NY, and Madden NFL 2004.
Later, after his successful hit songs, Joe was signed to the independent record label "Amalgam Digital" in 2007. Budden released his second album 'Padded Room' in 2009.
Following the hits song, he consequently released many other albums from Amalgam Digital including Mood Muzik 3: The Album (2008), Halfway House (2008), and Escape Route (2009).
Budden released his third studio album 'No Love Lost' in 2013 and his fourth album 'All Love Lost' in 2015.
Moreover, an American rapper has featured in the third and fourth season of the VH1 series Love & Hip-Hop: New York.
He has also formed the supergroup Slaughterhouse in 2008, along with Joell Ortiz, Kxng Crooked, and Royce da 5'9″. The debut album of the supergroup was released in 2009.
The album became a hit, and they released the second album Welcome to Our House, in 2012, at the number 2 spot on the Billboard 200. The single was featured by the popular artist including Eminem, Cee Lo Green, and Swizz Beats.
Later, on May 16, 2016, Joe announced his last solo tour dates and had released his sixth solo album by producing entirely by AraabMUZIK entitled 'Rage & The Machine' on October 21, 2016.
However, the second studio album with Slaughterhouse is still on pending.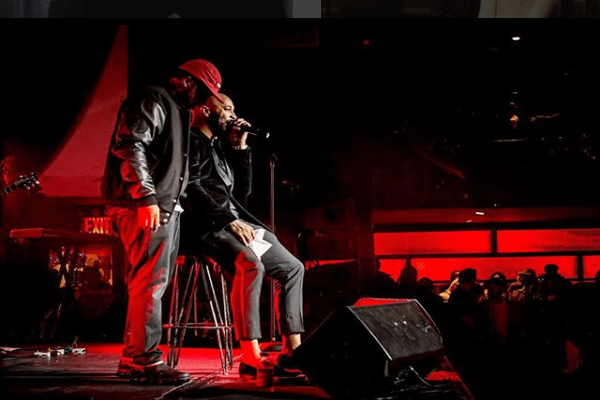 Joe Budden performing on the stage. Image source: Joe Budden Instagram.
Budden walked offset of an interview on June 25, 2017, during the BET Awards pre-show. The program was conducted with DJ Akademiks and Nadeska Alexis for the hip-hop trio Migos, causing a conflict that was  caught on tape momentarily.
Budden has announced that he was leaving 'Everyday Struggle' on December 19, 2017. He has also stated that he is retired as a solo artist in 2017 but however will remain a member of Slaughterhouse.
Furthermore, Budden was sued by the Hudson County, New Jersey in 2010 for unpaid child support.
Besides, he spent a night in jail on March 30, 2012, and had missed a Slaughterhouse concert in his hometown over a $75 parking ticket.
Joe Budden Net Worth
Hip-Hop Artist, Joe Budden net worth is estimated to be around $4.5 million according to The Richest in 2013. However, Celebrity Net worth reported it to be $6 million as his career progressed. His source of income is mostly from his rapping career. You can also listen him from his podcast.
Also know: Cyn Santana net worth
The average salary of an American rapper is $60,751 and mostly makes $425 per hour on the low end. But superstar rappers just as Eminem, Jay-Z, Master P make a lot more.
He is living in a house that cost around millions of dollars. The house is beautiful and is really huge.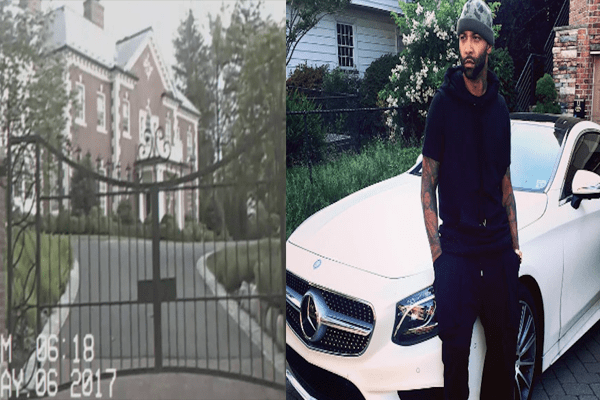 Joe Budden net worth includes his car and house. Image source: SOHH
Moreover, Budden has owned a luxury Mercedez Benz car that cost around $104,400. He also has his own website, joebudden.
Relationship with Cyn Santana and Sons
Well, Slaughterhouse member, Joe Budden began his relationship with popular model Cyn Santana in 2016.

Budden has a son named Trey Budden, from his past relationship with girlfriend Angie. Trey is also a singer and had given tribute to his mother, Angie in his first musical release "Thoughts after the courtroom".
Also Read: Cyn Santana's net worth
As XXL, the second child of the Budden was born on the tenth anniversary of his Mood Muzik 3 release date with his girlfriend Cyn Santana. The name of the son is Lexington Budden.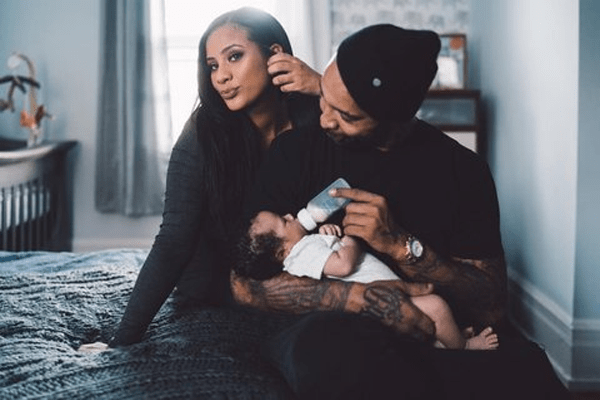 He reacted by tweeting in his Instagram saying,
"God Is Good."
The loving pair has reacted to the news of their baby boy being born on Twitter, with the exchanging loving messages to one another by thanking their followers for their support.
Joe while being on Love & Hip Hop: New York had affair with Tahiry Jose and Kaylin in the show.
Be connected with SuperbHub, regarding Celebrities Biography and Entertainment.