Hungarian-American actress Zsa Zsa Gabor who was on life support since five years has passed away on 18th December 2016 at the age of 99 due to a cardiac arrest.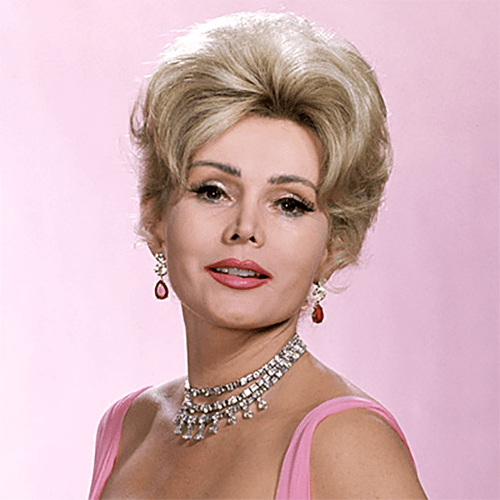 The Hungarian beauty is best known for her movies and TV series like Touch of Evil, Drop Dead Darling, The Naked Truth, What's My Line, Climax!, and more.
The great actress is known mostly for her marriages and her financial controversies. She has joked unabashedly about her nine marriages and seven divorces. She was last married to husband Frederic Von Anhalt who was with her during her last hours.
Zsa Zsa's health had been deteriorating since the past few years. Due to poor circulation, Gabor's leg had to be partially amputated. Zsa Zsa had an accident that left her body partially paralyzed. She also had suffered from a stroke in 2005. Furthermore, she had also been suffering from dementia the past few years.
Right after her 99th birthday Zsa Zsa was hospitalized due to breathing problems. She was put on life support when she was diagnosed with a feeding tube-related lung infection. Her feeding tube was then removed.
After a series of Illness, Zsa Zsa Gabor's body got relieved on 18th December 2016. She reportedly had a heart attack. According to her husband, the ambulance tried to do their best but nothing much could be done.
Zsa Zsa would have been a centenarian in less than two months. Zsa Zsa took the center stage in 1936 when she was crowned Miss Hungary. She then came into the Hollywood industry with her 'European fair and Style'. She soon took over the acting arena with her charms and skills.
She is credited for her movies like Lovely to Look At, Queen of Outer Space, The Girl in the Kremlin, Jack of Diamonds, and many more. She also took the television arena by storm with her roles in Climax!, What's My Lie, Alice in Wonderland, As the World Turns, and more. She was much more than just an actress. Zsa Zsa garnered the attention of the paparazzi everywhere she went and in any event.
Often making sarcastic and witty comments about her personal life, Zsa Zsa has made a mark on the Hollywood arena. The Hollywood legend will be missed. 2016 has taken the lives of many noteworthy celebrities and Zsa Zsa is one of them. Zsa Zsa will always remain in our hearts and memories!