Zac Efron is rumored to be dating Selena Gomez. Zac Efron started following Selena Gomez on Instagram and fans are airing that they might be dating.
However, following on Instagram doesn't mean that you are in a romantic relationship with them. So, is the on-screen couple really dating?
Zac Efron and Selena both were single. Plus, Efron has a long history of dating his co-stars and is Selena Gomez the next one? Since they have worked on only one movie Neighbors 2 together which is enough to light the spark between these two.
Zac Efron followed Selena on Instagram and fans were so quick to notice that Selena hasn't followed him back. Some source claims that they have met before, including a night out when Gomez was with DJ Zedd. So this time might be the right one for both of them because both of them are single.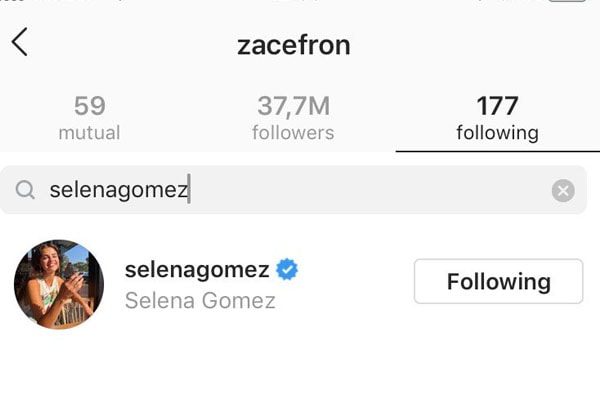 Zac Efron started following Selena Gomez. Picture source: Elle. 
If they end up dating each other this will be latest in a long chain of Disney Love like Gomez herself dated Nick Jonas, Efron has also dated his co-star Vanessa Hudgens, Joe has also dated Demi Lovato. But none of the relationships really worked out.
Though many fans want to see Selena dating Zac Efron. Zac Efron is mature enough for Selena and once she mentioned in an interview that she needs a mature man in life who can mentor her. After Zac followed Selena, many fans followers are tweeting about them regarding their relationship and predicting whether they will date or not in the future.
However, their dating is just a rumor, and we hope they would possibly date in the future. Selena and Efron honestly make a really cute couple. We will let you know if they get involved in a romantic relationship.
---
SuperbHub for more News and Entertainment.