The Bachelorette cannot survive without drama and we have seen a lot of drama happening in the second week of The Bachelorette. But, reality check, Rachel has no interest and no time for drama! She shares with E! News how she thought it is "too early" for all of the things we saw in the teaser! Let us find out more about what we saw in the second week of The Bachelorette.
We noticed a few things in the second week of The Bachelorette, certainly more than what we had noticed in the premiere. The first dates of the season began on Tuesday night where we concluded that Rachel is fun to watch and the guys are totally crazy.
When E! News's host Zuri Hall asked Rachel Lindsay about when the "tears start rolling", Lindsay shared that the "tears start really early" and no just with her but also the boys. She shared that the "guys were really open with their emotions" and we cannot deny that these guys are pretty emotional! Rachel revealed that this has allowed her to "open up too".
We have seen the teaser where an alleged ex-girlfriend shows up. What had Rachel to say about this? Rachel shared that "it is dramatic" and that the teaser was the "tip of the iceberg". Furthermore, she added that she felt that " it is too early for this" when all the drama about the ex-girlfriend started rolling in!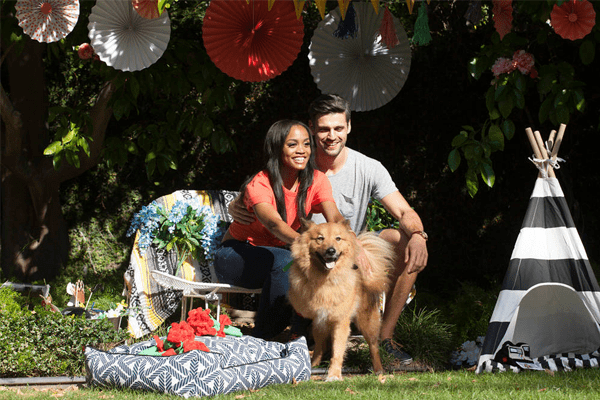 Not only Rachel but the producers were also flabbergasted by the enthusiasm that Lucas showed and not to forget his Whaboom! Rachel shared not only a rose with Ryan but a dynamic kiss which is first of the season.
The guys got straight into business with the group date time. The date started with a barbecue, a football game and also an obstacle course for the guys. The Husband Material obstacle course which was hosted by Aston Kutcher and Mila Kunis was as funny as it sounds and Whaboom won it!
The drama started to kick in when we see that the cast is made up of thePenis Man who lives with Wahboom's ex-girlfriend! Rachel was seen red with fury when she walked into the men's locker to warn them to leave the show if they had a girlfriend. Of course, this happened after Rachel suffered an awkward encounter with DeMario's girlfriend!