Verne Troyer renowned for portraying the role of Mini-Me in Austin Powers trilogy has passed away at age 49.
Los Angeles based actor Troyer died on Saturday, April 21, 2018, according to statements posted on his social media. No cause of death, circumstance, and location of Troyer's death is still not verified.
It is with great sadness and incredibly heavy hearts to write that Verne has passed away, a statement from his Instagram reads.
Verne was an extremely caring individual who wanted to make everybody and himself smile and happy. Despite Verne's small stature he was a driven man with a positive attitude and went on to open the doors of his life by himself.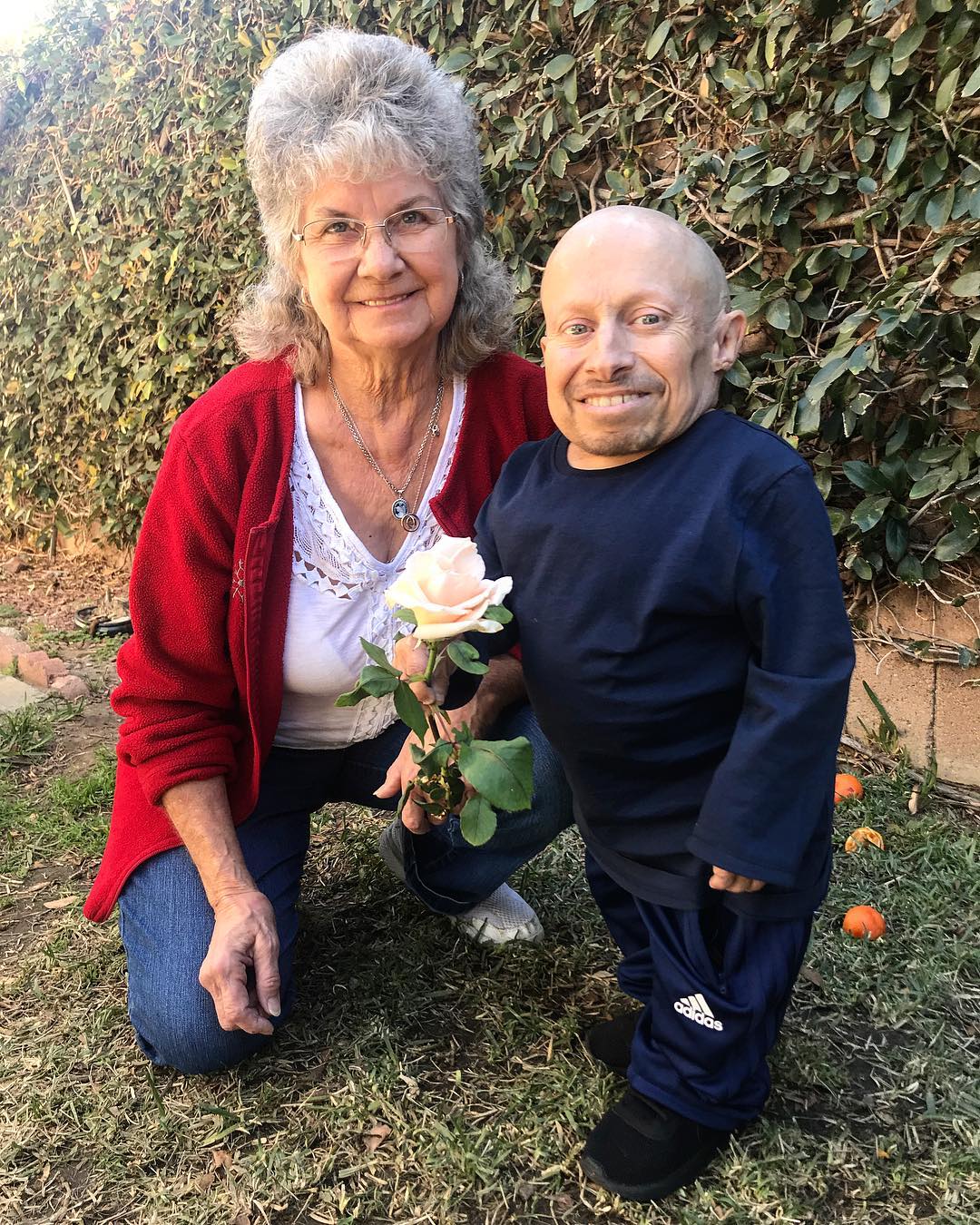 Verne Troyer with his mother/ Verne was born on Jan. 1, 1969 in Sturgis, Michigan.  
Image Source: Instagram/Verne 
Verne Troyer's parents had also wondered whether he could stand for himself and achieve the goals in his life but he touched many people's hearts than he'll ever know.
The statement read that Verne was a fighter battling his own battles over the years he had struggled and won. Depression and Suicide are very serious issues, and the battles within a person are not seen by anyone the statement concluded.
Troyer had a genetic disorder called Achondroplasia dwarfism resulting in a height of 2 feet and 8 inches(81 cm). He also portrayed the banker goblin in 2001 Harry Potter and the Sorcerer's stone.
According to CNN, Verne had been hospitalized earlier this month after he suffered alcohol poisoning. Verne had an aspiring T.V. career appearing in 58 movies and shows.
Troyer had been battling alcohol addiction in the past and receiving treatments, the actor had publicly confessed via an Instagram Post. Motley Crue drummer Tommy Lee expressed his condolences through his twitter post; RIP little homie, the whole world is going to miss you.
Troyer grew up in Michigan and graduated from Centreville High in 1987. Earlier on April TMZ posted a news that the actor's friend had called law enforcement describing Verne had been extremely upset, drunk and suicidal. Verne had been held in 72 hours evaluation.
Verne Troyer's short height was never an excuse to him for doing big things in his life. Despite his short height, Verne drives a supercharged Audi S5 customized with higher seats and extensions from drive pedals.
Regarding various concerns and questions on wheater Verne could drive or not, he took his Audi S5 to a race track and drove it there. Verne is a vivid fan of ACDC and has a signed guitar by the whole band.
Verne's Youtube channel had more than half a million subscribers and would usually post comedy videos. Watch Verne's Egg Roulette challenge with Logan Paul.

May his departed soul rest in peace.
For More Celebrity News and Entertainment: SuperbHub.