Wirapol Sukphol, a Thai Buddhist Monk, is notorious for his lavish lifestyle. The former monk is sentenced to 114 years in prison by the Ratchada Prison Courtroom in Bangkok. He is accused of an array of fraud-related crimes.
The monk is found guilty of fraud, money laundering, and cyber crimes. Moreover, the monk is also a pedophile, which is a grave offense for monks. The monk is also involved in various money scandals.
Thai Monk's Lavish Lifestyle
The Thai monk provoked outrage with a lavish lifestyle. In a 2013 YouTube video, Wirapol held wads of cash on a private jet and Louis Vuitton designer bags. The jet-set monk came into the limelight and was expelled from the monkhood after the video surfaced.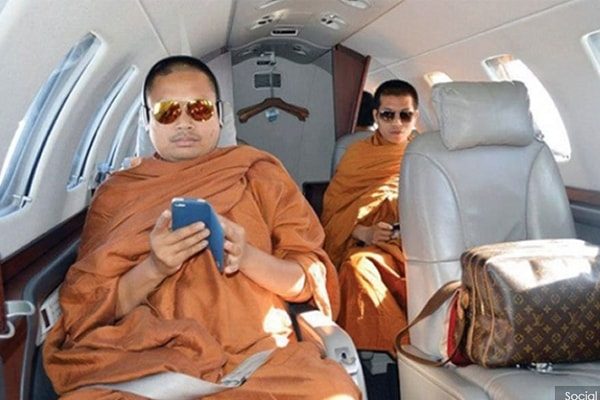 Wirapol Sukphol in his private jet before being arrested.
Image source: Newsmobile
Likewise, Thailand anti-money laundering office found 41 bank accounts linked to him and access of $32 million. The department of special investigation office. He also used $3 million USD to buy 22 Mercedes Benz cars.
Fraud and Money Laundering
The former monastic name of Wirapol was Luang Pu Nenkham. An official at the Department of Special Litigation told Reuters that the monk claimed to have special powers. However, the official declined to make his identification public.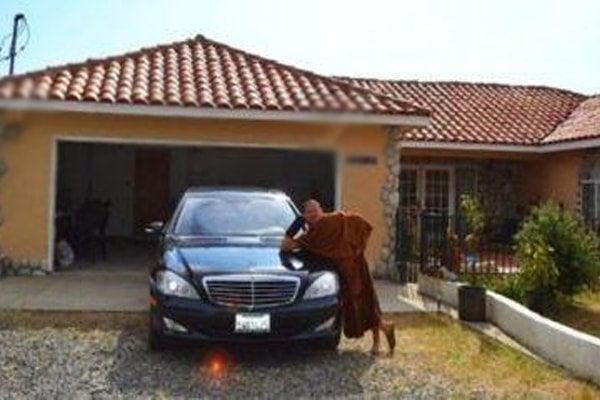 Wirapol Sukphol has a lavish lifestyle earned from the hefty donations from followers. Image source: Bangkok Post
The monk lured in people and bought many luxury cars fraudulently raised by his followers. Wirapol deceived his followers into making pricey donations and embezzled the cash.
Besides that, he claimed to build hospitals and temples with the money including a statue of Buddha made of green jade. In the end, the statue was made of concrete. The act is considered a money-laundering offense.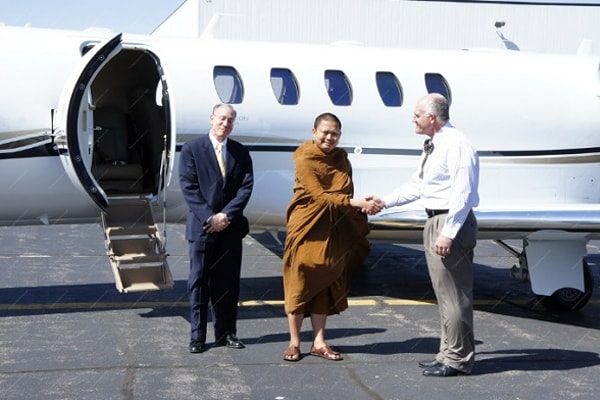 Wirapol Sukphol has a jet-set lifestyle.
Image source: Soha
Moreover, he is under investigation for money laundering, drug trafficking, rape and manslaughter for hit-and-run.
Pedophilic Charges
Although the monk served for 20 years, he is sentenced to 114 years in Bangkok prison. As per Thai law, that is the maximum for someone found guilty of multiple counts for the same offense.
However, the monk was defrocked amid accusations of having sexual intercourse with multiple underage girls and even impregnating one. Likewise, Sukphol has separate charges of child molestation and child abduction.
After a 2014 revolution, the military government that came to power has stepped up efforts to clean up false Buddhism trends. The government has arrested many monks involved in corruption scandals.
SuperbHub for News and Entertainment.