Stormy Daniels claims she had an affair with Trump and was paid $130,000 to keep her mouth shut before the election by President's Lawyer Michael Cohen on October 28, 2016. Daniels claims she had an affair with President Trump in 2006 and 2007 while being married to Melina.
Daniels is fighting in court to tell her side of the story while Trump's legal side won the restraining order. News of the restraining order came out after White House Press Secretary Sarah Sanders told reporters an arbitration against Daniels was won in President's favor.
She also claimed she knows nothing about the $130,000 payment and stated President Trump has denied all the allegations against him.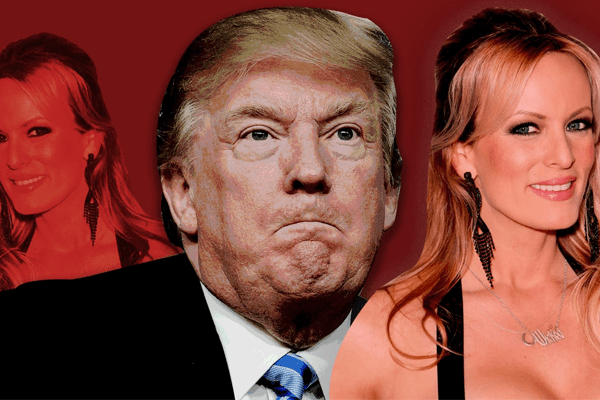 Image Source: The Daily Beast  
Daniels whose real name is Stephanie Clifford went by a confusing name Peggy Peterson in the agreement filed suit against the president for not signing the document, which gives her liberty to speak freely.
Trump and Daniels's conflict is amusing and not a joke as this could lead to serious consequence for the President. President Trump could face prosecution beyond bounds of possibility. It's strange and unclear why Trump bothered asking Cohen to arrange the non-disclosing agreement.
Trumps's Lawyer is the one to be in the crossfire as Clifford threatens on the suit which claims Cohen intimidated and used coercive tactics to force Clifford on signing the statement denying of her affair.
Meanwhile, President Trump took his time to joke on the Oscars tweeting on March 6, 2018.
Stay updated with SuperbHub for more Celebrity News and Entertainment.