Photo Source: eonline.com
Tonight's Bachelor in Paradise Premiere rose a lot of unanswered questions that need to be answered right now! From Corinne and DeMario's drama to the melodramatic introduction of Chris Harrison, Bachelor in Paradise Premier is what most of us have been waiting for a long long time now! Let us get into the spicy details of Bachelor in Paradise premiere!
We had some fun in the Bacher in Paradise premiere tonight. It gave us a peek of what we would be served in the days to come. The production gets shut down with super drama all around eventually. We watch Corinne come with some fire in her eyes and she is ready to party hard. The premiere gave us a slight hint that Corrine and Demario will soon be getting closer after the instant connection that the two had.
Demario openly admits that he wants the "cream o the crop" and has wanted Corrine since "day 1"! Demario makes it clear that he wants to know Corrine "right now". The two are super excited and jump straight into the pool, fully clothed! So we have to see what follows next.
We saw Dean wasting none of his time to get to know Kristina. The two instantly shared a connection when they began talking about the heartbreaking history of their families. What could be stronger than the bond over heartbreaks? So it was clear to see why she chose Dean when she for her first date card.
Jasmine and St. Nick got pretty close, but it went to when Nick got so drunk and wasted that he could not even talk properly. On the same note, Iggy went on to be close to Lacey even though in the beginning he thought that he and Corinne would get close due to their party hard nature!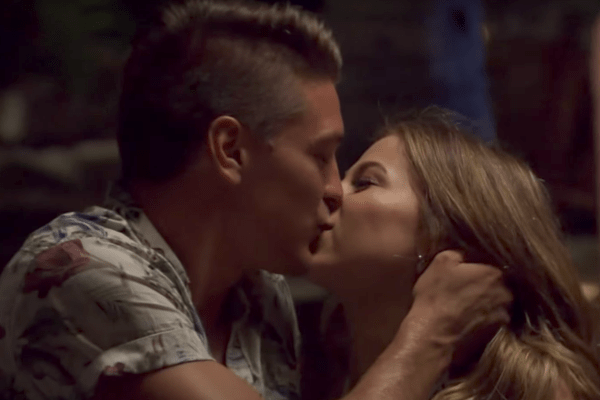 Dean and Kristine went on to have a romantic date where they were interrupted by a mariachi band which was clearly impressed by the pair's passionate kiss. Dean and Kristine could just not stop talking about how their summer was going to be with each other. It was sad that Lacey had to leave because of her the death of one of her grandparent and Iggy, on the other hand, was concerned more about the loss of her rose!
Corrine drags some controversy when the producers pull Corrine out for a talk. The production ends right there and then and every cast member is amazed why just like us!