On Wednesday, 19th of April, Shayanna Jenkins, Aaron Hernandez's fiancé and mother of his 4 year old daughter, has filed court documents suing the Department of Corrections in order to ensure that every minute thing related to Aaron's death is protected and preserved. According to TMZ reports, she has done so as she is concerned that the evidences from her husband's death could be unsafe or discarded. She wants to make sure that her husband might have not killed himself by committing suicide.
Not only Jenkins, but Aaron Hernandez's attorney, Jose Baez, has also the same concern that Hernandez could not have committed suicide. According to him, the NBA star's sudden death inside the prison was really unexpected as he was optimistic regarding trying and seeking for second chance to prove his innocence. Especially he had been proved not guilty for two other murder case charged upon him. Baez was already looking for ways to work on his case in order to find evidence and then the incident happened.  Baez is now dedicated towards starting and running his own investigation regarding this matter to find out the truth behind Aaron's sudden death and Shayanna is definitely supporting him by filing the court case.
Lawyer for Aaron Hernandez Calls For Thorough Investigation Of Prison Suicide
Jenkins has asked and requested the superior court judge to stop and prevent any officials from Department of Corrections or state to destroy or discard any physical evidence, recordings, video recordings or other physical records related to Aaron's death.
Aaron Hernandez was arrested and imprisoned with lifetime sentence on a murder charge of victim being Odin Lloyd. He was proved guilty by court. And many of them may not be aware, the victim Odin Lloyd was actually boyfriend of Aaron's Fiancee, Shayanna Jenkins' sister, Shaneah Jenkins's boyfriend. This seriously has drifted the sisters apart from each other. The once close sisters have not spoken to each other ever since Aaron Hernandez was convicted with the murder charge.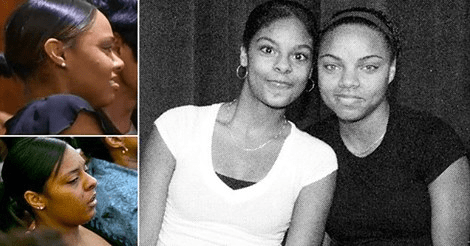 Aaron Hernandez's death appears clearly as suicide as per the description of death scene and every lifesaving method used by Corrections officials. The reports appears authentic till now but one can only wait until the investigation is over.