Robert Herjavec and Kym Johnson welcomed twin babies in their family on Monday morning. Herjavec who is a Croatian-Canadian businessman tied knots with Kym Johnson who is an Australian professional ballroom dancer on July 31, 2016.  This is their first child together which happens to be non-identical twins.
This is Kym's first experience as a mother whereas Robert has 3 babies with his previous wife Diana Plese. According to Kym's Instagram post both the babies were born healthy and had an interval of a minute between them at 7:44 am and 7:45 am on 23rd April 2018.

On the other hand, Robert posted the babies name in his Instagram feed, Hudson Robert Herjavec & Haven Mae Herjavec and stated how great he felt and wished the babies to have their dreams with no bound and their spirit to be strong.
After his painful divorce with his old wife Diane Plese, Robert was glad he met Kym and till the couple is happy with their newborn babies, it is just a cherry on the top. The two met on the sets of season 20 of Dancing with the stars in 2015, where Kym was Robert's partner.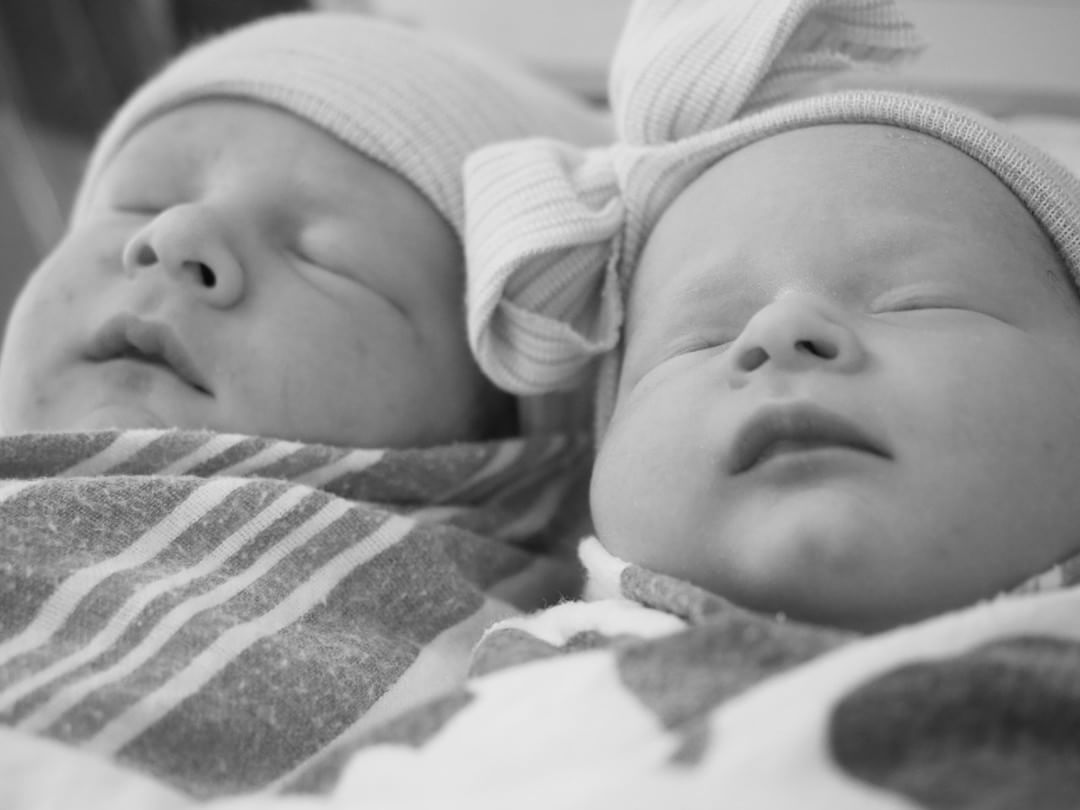 Hudson Robert Herjavec & Haven Mae Herjavec twin son and daughter of Robert and Kym. Image Source: Robert Instagram
The couples revealed the sexes of the twin at the surprise baby shower thrown by Carson Kressley, Queer Eye for the Straight Guy alum and were a former contestant at the Dancing With the Stars. The sexes of the babies were revealed popping two black balloons which contained one blue and pink balloon in each with confetti.

The guest list included musician BP Major and Cheryl Burke, Dancing With the Stars pro who posted their photo on Instagram.
In her previous interviews with the E!News Kym was pretty excited about having babies and stated how happy she was and said it was a miracle and an amazing feeling to be a Mum.
Kym Johnson suggested beautiful tips for new-mom to be on her website. She told all the pregnant women to be stress-free and to think positive all the way.
Finally, she thanked all her fans and supporter for their love.
  For more news and entertainment, visit SuperbHub.