Logic and his wife Jessica Andrew have parted ways and divorcecd after two years of marriage. The couple seemed fine and perfect together, they tied the knot in October 2015 after two years of dating when Logic was 25 years old.
TMZ reported the tension between them surfaced on the internet as Jessica unfollowed Logic on Instagram, while Logic still follows her. It is also reported neither of them has officially filed any kinds of divorce document. Sources of TMZ also confirmed that the house they purchased last year is about to be on the market.
While Logic had posted a picture on social media on March 18 playing piano, which appears to be normal. But a close look will reveal that the rapper has no ring in his hands. It is a mere speculation of the no-ring thing but in a tensed and heated moment like this, it can be a small hint of a bigger thing. Logic and Jessica have no children together.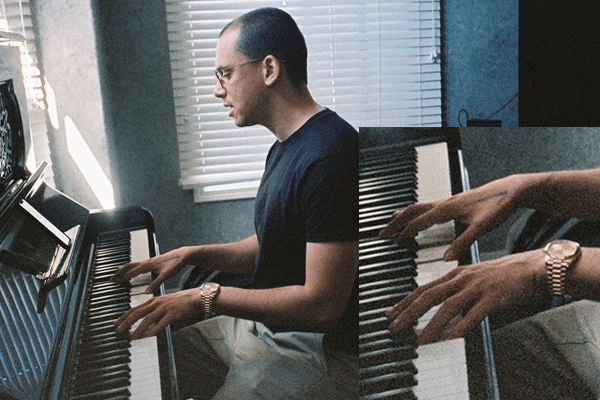 Image Source: Logic Instagram
In February, Logic in an interview with GQ dropped the details about his first tattoo which reads: Happy wife, Happy Life. Logic explains he got the tattoo before he got married and how he loves his wife. The artist states that all the success, fame, money are worthless and nothing without the presence of someone to share with.
In an Interview with Billboard, Logic gave details about his $2 million house and explained he is focused on his future with Jessica and hope to have three children with her.
Robert Bryson Hill A.K.A. Logic and his wife were last spotted at the 2018 Grammy Awards back in January. The appeared to be very happy and filled in love with each other. Logic had performed his hit 1-800-273-8255 with Alesia Cara and Khalid on the event.
The split between Logic and Jessica have saddened many of their fans and followings while some of them still hoping to be a rumor. Logic's latest album Bobby Tarantino II was released on March 9
For more celebrity news and updates stay with SuperbHub.