It looks like 2019 isn't the year of R. Kelly. After being indicted late last month on ten counts of exasperated sexual abuse, new trouble has bestowed on the singer. R. Kelly was arrested after he failed to pay $161K in child support to his ex-wife Andrea Kelly.
R. Kelly was held captive on Wednesday after the child support hearing in Chicago. Kelly was taken into custody after being escorted out of a Cook County courtroom when the hearing was over.
According to Sophia Ansari, Cook County Sheriff's office spokeswoman, R. Kelly will remain in the county jail until he pays  $161,000 he owes.

The Ignition singer was prepared to pay $50,000 to $60,000 but when the judge asked him to pay the full amount, he couldn't. As per R. Kelly, he couldn't pay the full child support money because he is unable to work.
R. Kelly Jailed For The Second Time This Year
It's not the first time for R. Kelly to stay in jail. He previously had to spend the weekend in Cook County Jail when he was accused of sexual abuse. At that time R. Kelly failed to post the cash payment of $100,000 in order to make bail.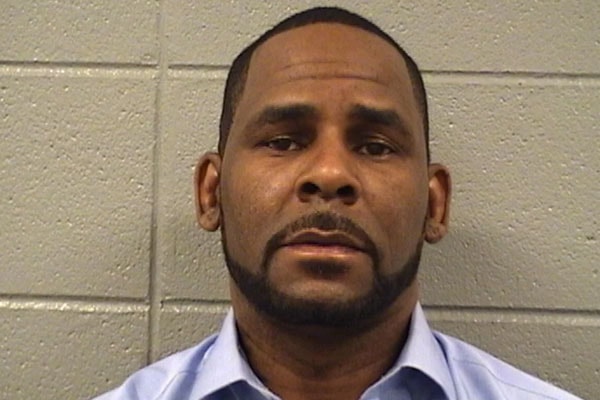 This is the second time that R. Kelly has been held captive this year. Image Source: People.

After being accused, R. Kelly's attorney Steve Greenberg stated that was false as he is a rock star and doesn't need to have any non-consensual sex.
During an interview with Gayle King, R. Kelly was emotional and agitated while talking about the sexual allegations. He asked the victims to quit playing and pleaded that he didn't do any stuff.
Well, not everyone might believe what R. Kelly is saying but, his girlfriend Jocelyn Savage supports him.
Now let's hope R. Kelly will clear all the stain he has got and go back to his normal life.
SuperbHub for more News and Entertainment.