It looks like Donald Trump is really upset about Florida Parkland School Shooting and decided to make an effort towards gun control. President Trump also showed his anger by tweeting and blaming FBI for having no clue whatsoever about the incident.
Trump has signed an order to ban bump stock after the incident. This sign is issued to stop modifying rifles to fire massive hundred rounds/minute.
Not only President Trump but the whole Congress are pressured to do something about gun control and mass shooting. Bump stock used rifle was fired by Stephen Paddock in Las Vegas Concert which killed 58 people. The ban will stop the conversion of a semi-automatic rifle to fully automatic.
Beside this President is also preparing to prepare the draft on an age restriction for buying AR-15 rifle which was used by the Parkland shooter Nikolas Cruz.
The shooter hadn't used bump stock though. Meanwhile, all the focus is to pass the bill for banning bump stock and attorney Jeff Sessions is directed to the task.
President also spoke that the U.S can do more than banning bump stock to protect the children from this danger during the Public Safety Medal of Valor award ceremony. The ceremony in the East Room of White House.
Further, Trump insisted that the U.S should not only talk and plan on making the difference but we should actually make a difference and focus on evidence-based solutions. And there should be law enforcement that actually protects our women and children.
President Donald Trump visited Broward Health North hospital on Friday to meet and see the condition of shootout victims who are severely injured. First Lady Melania Trump and Dr. Igor Nichiporenko were also with Trump. President and the team thanked Doctors for their helpful service.
Death Penalty for Nikolas Cruz?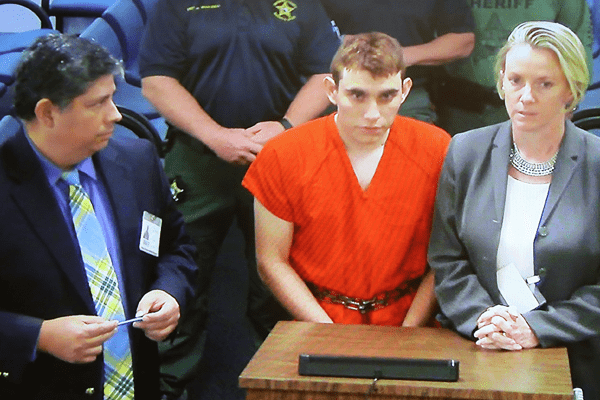 Recently, Broward State Attorney Mike Satz also spoke out and said
"Death Penalty would be appropriate for the School Shooter Nikolas Cruz who killed 17 people in Marjory Stoneman Douglas High School."
Attorney Mike Satz added that there is a reason there is provision for the death penalty. And this is kind of case death penalty is used for.
Attorneys for Cruz are trying to approach to plead guilty in exchange for life in prison. Well, let's see the outcome of the trial.