Stephen Hawking considered as the most genius scientist of the modern era has passed away on March 14, 2018, at age 76. Hawking is best known for his work on Black Holes and theoretical physics, his work "A Brief History of Time" was the subject of the Oscar-winning film The Theory of Everything (2014)
Hawking's family confirmed through a statement he died on his house at Cambridge. His children Lucy, Robert, and Tim stated;
"We are deeply saddened that our beloved father passed away today. He was a great scientist and an extraordinary man whose work and legacy will live on for many years"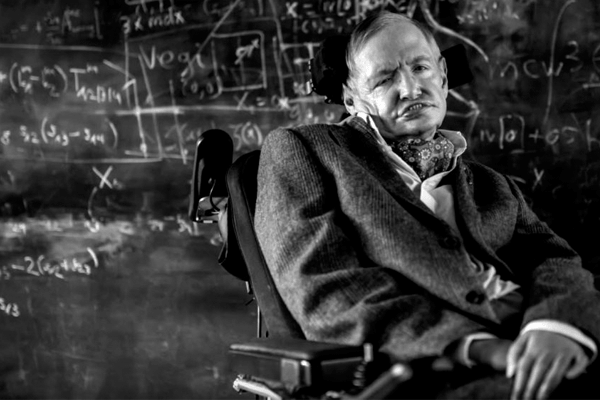 Image Source: Scientific American
Hawking was diagnosed with motor neuron disease ALS in 1963 when he was 21 years of age. The doctors had expected only two years for him to live, the form of his disease progressed more slowly than usual. He used to communicate through a voice synthesizer.
He aspired for more than half a century and defined himself through his theories. Hawking had theorized that the black holes were inescapable for all kinds of matter and energy that emitted a form of radiation, known as Hawking radiation. Stephen had also played a key role to unify Einstein's general theory of relativity.
Hawking was born on January 8, 1942, on the 300th anniversary of Galileo's death in Oxford, England. His father was a physician who specialized in tropical disease.
Five things to know about Stephen Hawking:
| | |
| --- | --- |
| 1 | Hawking was diagnosed with ALS at age 21 |
| 2 | His biggest discoveries includes Black Holes |
| 3 | His book "A brief History of time" was No. 1 list for five years on The Sunday Times Bestseller list |
| 4 | Hawking holds 12 honorary degress |
| 5 | Stephen Hawking was really worried about the future of humanity. |
| 6 | He passed away on March 14 the same day Einstien was born |
CNN was one among many who paid tribute to the incredibly talented scientist.
In 2007 Stephen who was confined to his Wheelchair experienced four minutes of Zero gravity on a specially designed jet diving through the sky.
May his departed soul find peace and serenity, condolences to the family for the loss.