Nicole Kidman is someone whom we see smiling at all red carpet events and sharing positivity. Nicole Kidman gets candid about her relationship with her husband that has made her look young every day in an interview with E! News. Yes! Nicole Kidman's beauty tips include a dash of moisture, exercise and tons of smiles. Let us get into the details about Nicole Kidman's beauty tips!
In many ways, Nicole Kidman has been avoiding the inevitable aging process. Kidman is now the ambassador for Neutrogena. She is 50 years old and still looking young and energetic which might be the reason Neutrogena has given her the huge platform. Amidst all of this, she took the stage to address the issue related to body positivity and the pressure on women these days to look younger.
The American beauty shared that women these days desire to "have beautiful, healthy-looking skin". She shared that she wants to "feel Vibrant" as much as she talks about "anti-aging". Although going back in time to look youthful is not an option at the present time, we can surely use some beauty regimes to keep our skin alive.
Nicole Suggested that it is necessary for women now to stay "healthy and strong" since most of them are having children later in their life. Nicole who was recently awarded the "Outstanding Lead Actress" Emmy Award is very much in love with her children and husband. She even dedicated the award to her Country singer husband Keith Urban, and their daughters Sunday and Faith.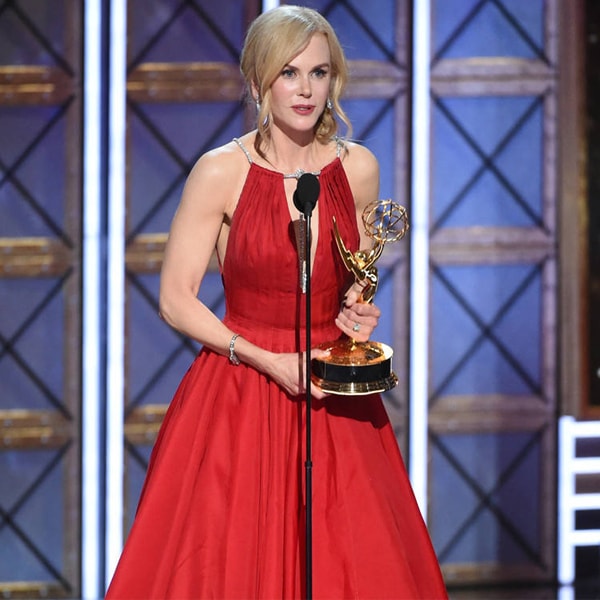 Nicole Kidman is a mother to two lovely children and knows a lot about teaching children to love themselves and take care of themselves. Nicole shared that she advises her girls constantly to be "strong and healthy". Nicole advised to "feel good inside so you can feel good outside".
It does make sense since having a vibrancy is much more attainable than being youthful forever. All the roles that the actress plays are known to have a certain amount of vibrancy in them which is why Kidman always looks young and fresh.
Nicole Kidman shared some beauty tips with E! News. She revealed that the reason she is so pretty is that she believes in "exercising". Apart from the all-natural way of exercising, Kidman also uses sunscreen and moisture for her skin. She revealed that she uses Neutrogena Rapid Wrinkle Repair Cream. At the end, Kidman suggested that "good love" and "smile" keep you younger!