TESS is the abbreviated form of Transiting Exoplanet Survey Satellite which is expected to find thousands of exoplanets orbiting the stars outside solar system by surveying 85% of the sky.
What is Exoplanet? 
Exoplanets or extrasolar planet is the planet orbiting the brightest stars beyond our solar system. Exoplanet was noted in the early 1917 but was not recognized as such at that time, closest exoplanet considered by NASA is Epsilon Eridani b which is 10.5 light years far from us.
In the past two decades, thousands of Exoplanets have been discovered mostly by NASA's Kepler Space Telescope. A data based on NASA's 2013 Kepler Space mission report states that there could be as many as 40 billion Earth-sized planets.
What is NASA's planet-hunter TESS and its mission?
NASA's next planet hunter TESS was successfully launched on a Space X Falcon 9 on April 18, 2018. The mission of TESS is to find new worlds located outside our solar system for further studies.
The mission of TESS in its two-year survey is to discover thousands of exoplanets in the solar neighborhood. TESS is NASA's next-generation planet-hunting satellite on its way to find signs of extraterrestrial life in space.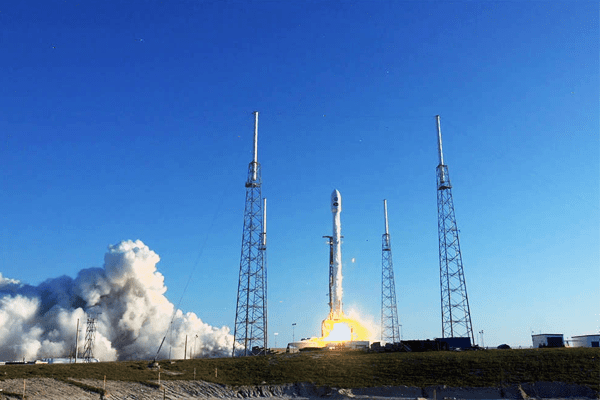 TESS launched from Cape Canaveral Air Force Station on April 18, 2018.
Image Source: NASA TV
TESS is designed with four wide-field cameras to monitor the planets passing in front of their host stars. After 8 minutes of the launch, Falcon 9 rocket returned for its successful 24th landing in the Atlantic Ocean.
Kepler Space Telescope launched in 2009 discovered only handful of planets which is considered terrestrial or vaguely like Earth. Kepler was the World's first Telescope designed with the agenda of planet spotting. Kepler added thousand more planets, rocky worlds, super-earths to the exoplanet catalog.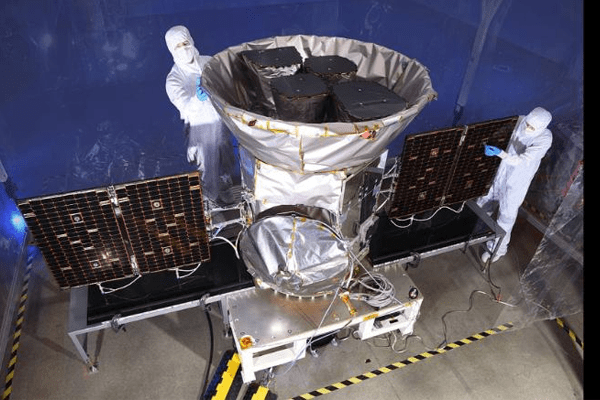 TESS Transiting Exoplanet Survey Satellite, prepared by technicians for its mission. 
Image Source: CNN 
TESS abbreviated form of abbreviated form of Transiting Exoplanet Survey Satellite will use its fuel to reach the orbit around the earth with the assist of Moon's gravity which will enable it to have a long-term mission above and beyond its two-year span. The data gathered are transmitted to ground when it comes close to earth.
Instrument Scientist Joel Villasenor states that the moon and the satellite are in a sort of dance as the moon will pull the satellite on one side by the time TESS completes one orbit. Tess is supposed to survey an area 400 times larger than Keppler had done and built a map of 85 % of the sky.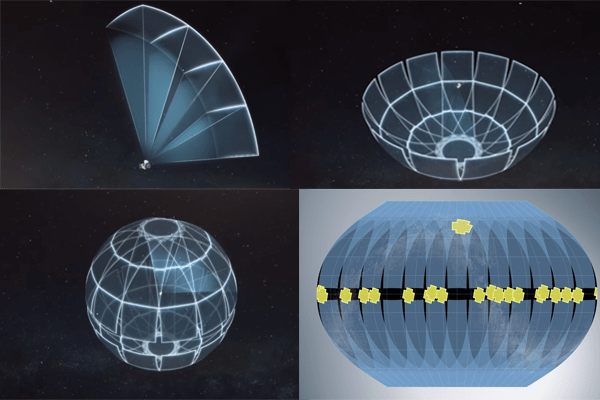 TESS will cover 85 percent of the entire sky dividing into 26 sectors(13 sector of northern sky and 13 sectors of the southern sky).
 Image Source: Youtube/NASA
In the course of two years, TESS's four cameras will cover vertical unprecedented sector at the sky at 96 degrees by dividing it into sections like the slices of orange for 27 days and move to next. TESS will observe the Southern Hemisphere for its first year and Northern Hemisphere in its second-year phase.
Transiting Exoplanet Survey Satellite TESS is not bigger than a refrigerator and has four cameras on its top beneath a cone designed to protect it from radiation.
TESS's has 16.8 megapixels capacity camera. And a sensor which will cover a 24-degree square view massive enough to fit a full constellation.
For More News and Entertainment: SuperbHub.