Billionaire and Former New York Mayor and founder of the media, Michael Bloomberg stated he will write a $4.5 m (£3.2m) cheque to cover the annual US financial commitment to the Paris Climate Pact for 2018.
Since President Trump stepped out of the Paris deal last year saying it was a terrible idea which would undermine the economy and put the US at a disadvantage costing America trillions of dollars by killing jobs and hindering oil, gas and manufacturing industries.
This move made the US be the only country to oppose among nearly 200 nations to climate change agreement with the aim of cutting carbon emission in an effort to limit global warming to less than 2C by the end of this centenary.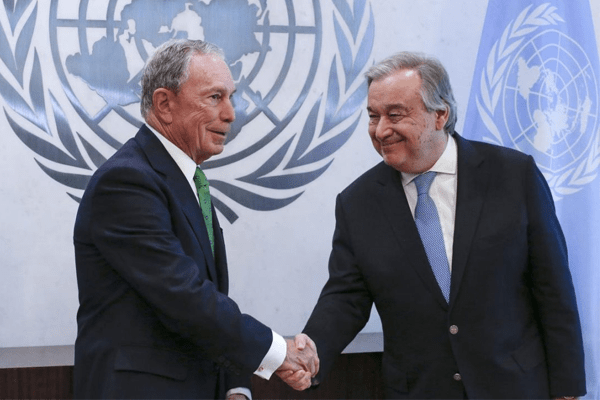 2018, Michael Bloomberg appointed as Special Envoy for climate action by UN secretary general Antonio Guterres. 
Image Source: NY times 
Bloomberg steps in to fill the void of the agreement and stated in an interview with CBS that he hopes President Donald Trump to change his mind by next year.
Bloomberg serves as the UN's Secretary General's Special Envoy for Climate Action, American had made a commitment and as an American, if the government is not going to do it then the responsibility is on us he stated to CBS.
Bloomberg stating to the CBS's Face the Nation said he is able to do it and will send a cheque for the monies America had promised to pay for the organization.
The $4.5 m (£3.2m) will support the operations of UN Climate Change encouraging other countries to work on their Paris Agreement Commitments. Bloomberg will provide money for Paris Climate Agreement until United States steps in to help.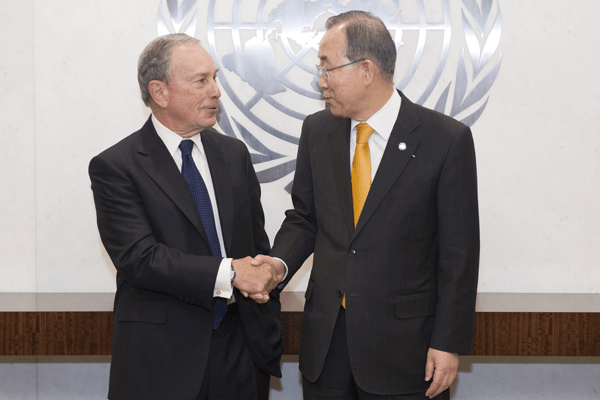 Former New York Mayor Mike Bloomberg with UN secretary general Ban Ki-Moon in January 2014. 
Image Source: UN
The UN program had envisioned $7.5 million from the United States and Congress had assigned $3 million so Bloomberg is stepping in to fill the gap by providing $4.5 million.
Why is Michael Bloomberg Paying for Paris Climate Deal? Why doesn't he Pay for the Wall Instead?
Michael Bloomberg, the 7th richest person in the world with $50 billion Net Worth had several times in the past considering running for the president of the United States.
Also Read: Donald Trump Praises Kim Jong Un
Bloomberg made the presidential bid in 2008 and 2016 by hiring consultants and ready to commit up to $1 billion personal wealth to a presidential bid.
Climate Change today is affecting every country on every continent hampering national economies, affecting people and communities which will have even more effects in upcoming days. The impacts of Climate Change comprises of changing the weather patterns, a rise in sea level and unusual weather events.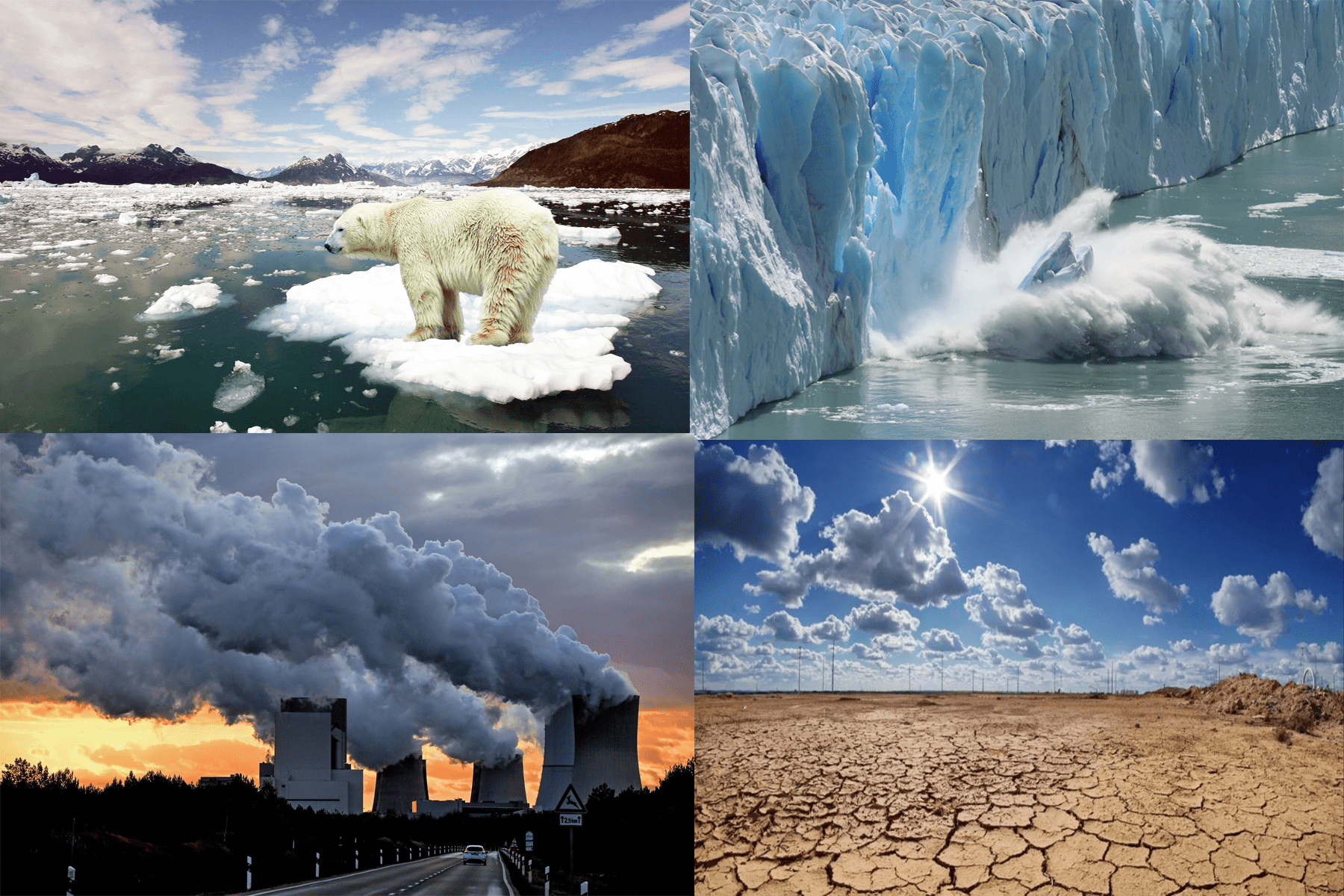 Global Effects of Climate Change and Global Warming. Planet's average surface temperature has risen about 2.0 degrees Fahrenheit.  
Image Source: Black Vault/Slate/Chicago Tribune/Time 
Climate change is a global challenge which doesn't discriminate national borders as emissions can affect people anywhere and everywhere. This issue requires international solutions and cooperation to coordinate on the move towards low-carbon emission.
For More Celebrity News and Entertainment: SuperbHub.