May 20 is the date when English Socialite and younger sister of Duchess Catherine, Pippa Middleton,33  is getting married to financer James Matthews at St. Mark's Church Englefield, Berkshire in England. They are going to exchange their vows and tie their knots together.
As per the confirmation by Kensington Palace, the royal couple, Prince William and Duchess Kate, Pippa's elder sister will be attending the wedding. In the ceremony, Prince George 3 and Princess Charlotte, 23 months will be serving as a page boy and bridesmaid respectively.  In the guest list, we can find a well- known name, Meghan Markle as per US Weekly to participate and congratulate the married couple in the reception.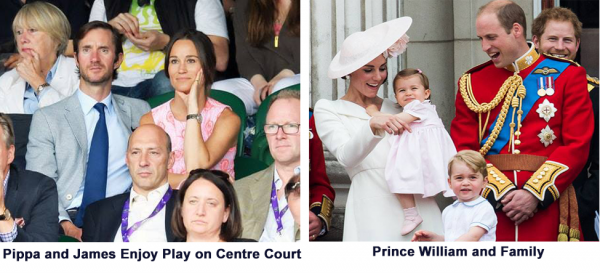 Suits' actress, Meghan Markle is attending the wedding with Prince Harry and this is not hidden that they have been in a relationship for a year now. Well, the couple had also attended a wedding together before in Jamaica. It was the ceremony of Tom Inskip, Prince Harry's best friend's wedding. This would be the second time the pair can be seen together attending a wedding as a formal couple. Recently, Prince Harry reportedly flew to Toronto, Canada to meet and celebrate Easter weekend with his love, Meghan Markle. Markle has been shooting for her show Suits in Toronto. This definitely gives us a clue that they are really seeing to be in strong love.
Markle, 35 and Prince Harry, 32 are expected to be seen together at the reception in Bucklebury, which is the family home of Pippa and Duchess Kate. All the guest along with the famous couple will be seen partying in the 18- acre garden. One can simply imagine the beautiful reception party organized under a tent, luxury one of course in Michael and Carole Middleton's garden.
It is going to be the awaited reception to see the famous couples together and the fresh couple witnessing a new marriage together. This might definitely give Meghan Markle and Prince Harry a push to move forward for their strong bonding. The duo are definitely looking to have a serious relationship as some sources have confirmed that Prince Harry will be proposing Markle soon and can also be engaged by summer end. Isn't it exciting?