WWE superstar The Miz and Total Divas Star Maryse are finally parents. The WWE power couple welcomed their baby daughter on March 27, 2018,  11:40 P.M in Los Angeles, California.
The couple made the happy announcement via their Twitter and Instagram. MIZ and Maryse had posted a sweet B&W picture of the little baby holding to its mother's thumb aided by the father's hands.
"Of course our little baby girl arrived early. Welcome to the world Monroe Sky Mizanin 3/27/18 11:40 P.M. " the couple captioned on their social media post.
Maryse Mizanin and Miz named their first child daughter Monroe Sky Mizanin. 
WWE posted an article on Mach 28,2018 congratulating the couple on the happy news. The post was shared on the official WWE Twitter feed.
The couple had celebrated the arrival of their baby in a pink-themed baby shower on February 16, 2018. The baby shower was attended by their close friends and guests Avril Lavigne, Ryan Cabera, Total Divas star Rosa Mendes and Dolph Zigler.
The venue was decorated with a four-tier cake and macaroons, giant pink balloons spelling "BABY" in front of a table with sweets and flowers.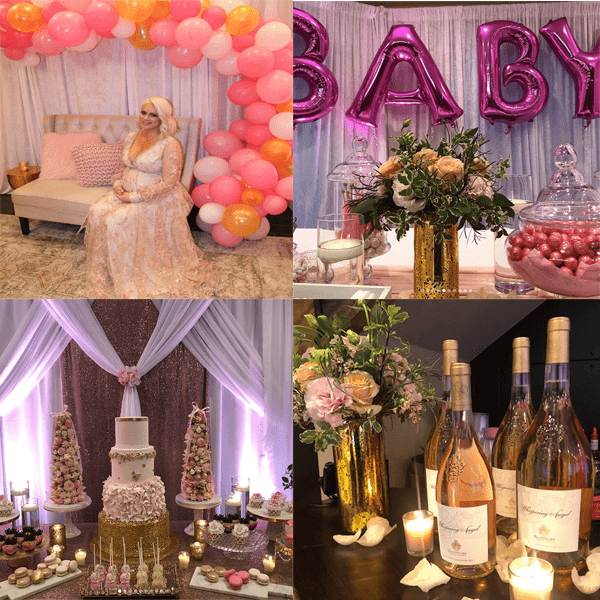 Maryse and The Miz's Pink-Themed Baby Shower, February 16, 2018   
The couple announced in September they were expecting a child during a Monday Night Raw Broadcast. Miz captioned saying the moment he'll never forget in his life was when his wife placed a pregnancy test in front of him saying"Congrats daddy".
The to be father swore to give it all to his wife and child an be the best father he can. Miz concluded by thanking RAW for allowing them to break the news to the world on the place they had first met.
On 21 October 2017, Miz had posted a video of the gender reveal captioning "The it baby is a girl". If she gets half the brains, beauty and strength of her mother then she's going to be a powerful woman, the WWE star added.
Miz was surprised and left mouth wide open after being wary of his child's gender and kissed the mother of his child in sheer happiness.
For more Celebrity News and Entertainment: SuperbHub.