Mark Zuckerberg seemed excited to announce that he is going to have a second daughter very soon with his wife Priscilla Chan. Facebook's founder and CEO Mark Zuckerberg's paternity leave is coming back again after his wife Chan gives birth to their second child, so Mark will be busy in the coming days! Mark Zuckerberg's paternity leave announcement was made in the sweetest way! Let us get into the details of Mark Zuckerberg's paternity leave announcement!
Facebook's Mark Zuckerberg is busy planning, not his meetings and next career step but with the soon-to-be birth of his second daughter. Mark Zuckerberg's paternity leave announcement was made through his Instagram. Zuckerberg posted an adorable picture of his daughter Max and his dog. He captioned the picture revealing that their "new daughter is coming soon" and that he is "planning to take two months of paternity leave".
Mark adorably shared in the caption that he is "looking forward to bonding" with their new born and also taking "max on adventures".  Mark ended the caption by joking that he hopes the "office will be standing" when he returns!
Mark Zuckerberg and his wife Priscilla Chan gave birth to Max in November 2015. During the time also Zuckerberg had taken a 2-month paternity leave to help his wife and bond with his new born. This is one of the greatest steps taken by a CEO of a major company. It has promoted a feeling of fatherhood and responsibility along with a hint of feminism!
Mark met his wife Priscilla Chan at a frat party during his sophomore year at Harvard. Chan was his student. The couple eventually began dating in 2003 and has been together since. Mark and Priscilla get married on May 19, 2012, in Mark's backyard in a small event.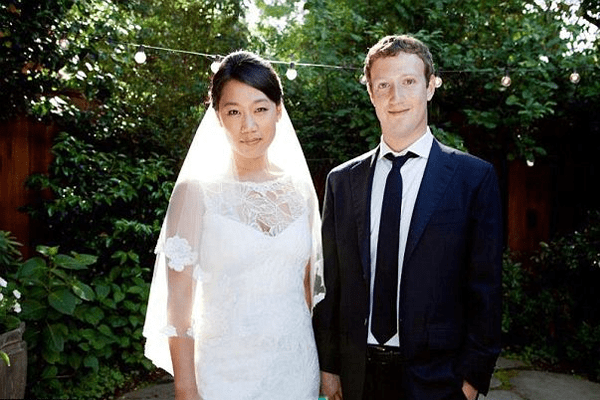 There they also celebrated her medical graduation as well. Since the birth of their first daughter Max, the couple has been inspirational parents. They have both been active in raising their daughter. We can't see how they will respond to the additional responsibility after the birth of their second child!
Mark Zuckerberg is yet again taking a paternity leave to prove to the world that fathers must be equally responsible and close towards their newborn as their mothers. His followers are really excited to hear news of Priscilla's pregnancy. We wish the best for the happy and successful family!