The Nashville North Star winner, Mackenzie Porter is a free spirit; however, she was tight-lipped about her boyfriend since a long time. But not anymore! MacKenzie Porter is now proudly and freely showing off her boyfriend to the public. Who is the lucky guy? Let's find out a little more about her boyfriend!
Canadian actress, MacKenzie Porter won our hearts when she won the Nashville North Star Competition. She came into the limelight with her wonderful music and acting career. Porter began her career in the British-Canadian television series Dinosapien.
More recently we have seen the beauty in the TV series, Hell on Wheels. MacKenzie has not only been excelling her acting career but is doing equally well in her singing career. She has released many singles like Never Gonna Let You, Rodeo, Misfit Parade, and more which have gained positive reviews.
While MacKenzie's professional life is booming, so is her personal life. Currently, MacKenzie's Instagram account has been flooding with pictures of herself with her boyfriend. She has been frequently posting pictures together in various places.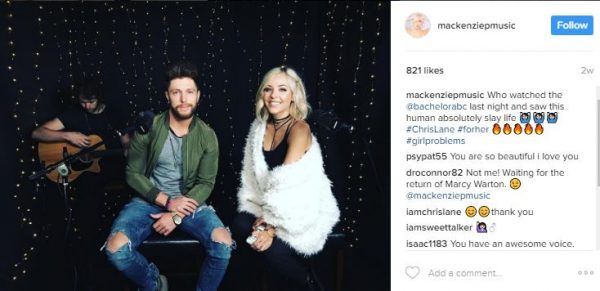 MacKenzie is dating her very handsome and dashing boyfriend Jake Etheridge. MacKenzie is taking her love life not only to Instagram but to twitter as well. She posts silly pictures of herself with her boyfriend. Her captions are equally cute. It seems like the couple has been dating for a long time because they seem cozy as ever.
The first few of her posts with Jake was a slight blur picture captioned, 'I sneak selfies when he is working . He doesn't like It.. But I still do It'. It seems that MacKenzie adores annoying Jake.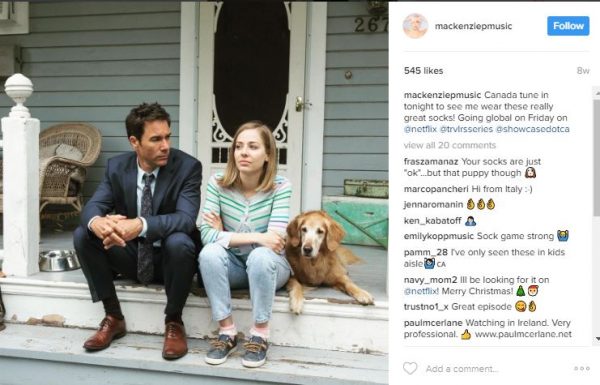 The couple celebrated the end of 2016 at the beach. Yes! Kissing! More recently, Mackenzie uploaded a picture of the two hugging gently. MacKenzie captioned it 'He's Home', welcoming her boyfriend.
MacKenzie is celebrating her love life by displaying her affection towards her boyfriend in the social media sites. She has posted pictures of them in the beach, eating together, working together, and more. Their romance seems to be brewing quickly and beautiful.
The beautiful actress is currently 27 years old. Looking at the love that she has been displaying in her Instagram account, it seems that the couples are deeply in love. But will they get married soon? Will Jake be MacKenzie's soon-to-be husband? We will soon find out!