North Korean Leader Kim Jong Un has met with The Chinese President Xi Jinping during his unofficial visit to Beijing; Chinese and North Korean state news medias reported on Wednesday, March 28.
The surprise visit is the first know abroad trip of Kim since taking power in 2011. Kim traveled to the Chinese Capital to meet President Xi Jinping ahead of his planned summits with South Korean and U.S.President Donald Trump.
The announcement ends the speculations of the mystery train's arrival in Central Beijing, the same train Kim's father and grandfather used in their foreign trips. Both Chinese and North Korean officials and Media were initially hushed about the identity of the high-profile figure.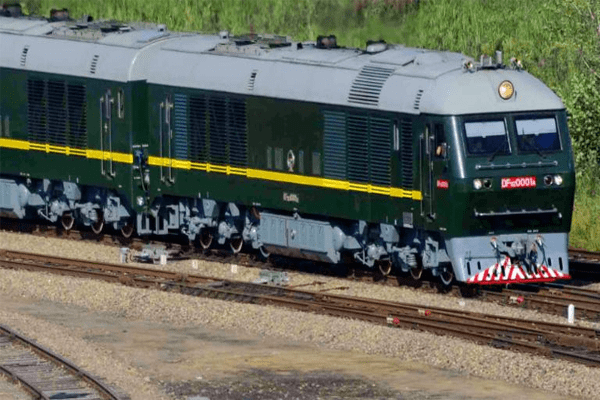 North Korean Leader Kim Jong Un's 2018 China Visit on the heavy armored train. Image Source: CNN
Korean Central News Agency(KCNA) confirmed the unofficial visit of Kim Jong Un with his wife Ri Sol Ju at the invitation of Chinese President Xi Jinping.
KCNA stated Kim was accompanied by his top aides, Choe Ryong Hae, often called 2nd North Korean Leader, top Politburo official Ri Sol Ju and other senior officials.
China's Xinhua news agency reported Mr. Kim had assured the Chinese President that he was committed to giving up his nuclear weapons as a sign of denuclearization.
The meeting concluded with a positive tone, Chinese media reported that President Xi spoke highly of Kim's Visit. According to KCNA  Kim stated his first abroad trip was to China's capital and is responsible for continuing the NK-China relations.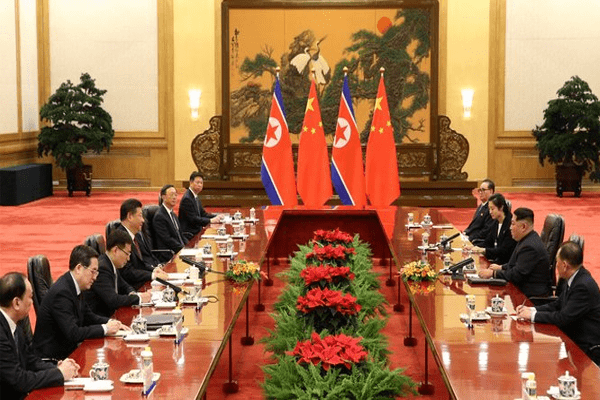 President Xi hosted the meeting at the Great Hall of People. 
Image Source: Xinhua 
White House Press Secretary, Sarah Huckabee Sanders, reported that the Chinese government had contacted the administration officials on Tuesday, March 27  to brief them on Mr. Kim's visit. The briefing included a personal message from President Xi to President Trump.
A video on Twitter shows Kim Jong Un's visit on Beijing heavily guarded by vehicles.
For more Celebrity News and Entertainment: SuperbHub