Picture credit:bravotv
There is already too much of pressure in this season of Vanderpump Rules – the thing is not only about the rumor about Jax Taylor and former SURver Faith. There is also another big stuff, the friendship between Katie Maloney – Schwartz and Scheana Shay. And as we are known about the fact that Scheana didn't call the fellow SUR waitress to attend her birthday party. So what might be the reason for the breach?
Let's dig in.
Katie just a while ago spoke to the Us Weekly about them, how they passed from the Scheana being a maid of honor in her wedding to the current status they share.
Katie said, "I sort of decided that – We really don't have to be best friends. I'm not saying that I am ready for a hater. I am even not ignoring you. I am even not going to be rude to you or say move out of my way." "Whenever I see you, I am going to greet you, "Hi. How are you? That's what I hope was going on."
Katie further explained about what led to their issues. "I have been hearing from other random people that she's saying all kinds of things. I really can't understand. It's more like, 'I haven't noticed her in a while. Why is she spreading these stuff? I really don't get her point. Why can't she just let it go or just act chill about it? "All of you'll be surely seeing a bit more of what really went wrong with Scheana and me over the course of the season."
Both of these stars Katie Maloney – Schwartz and Scheana Shay are the actors of the Vanderpump Rules.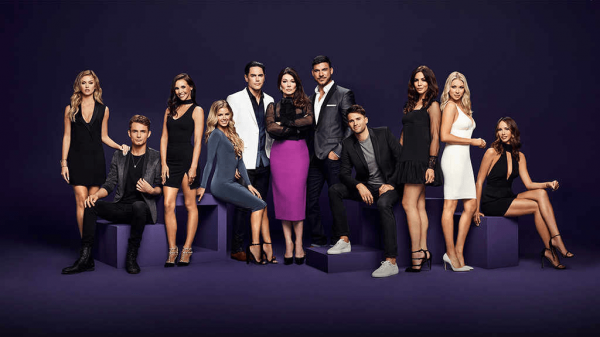 Picture credit:E!online
Vanderpump Rules is an American reality television series broadcasting on Bravo. The series started on January 7, 2013. The first season has eight episodes.
Let's see more about Katie Maloney – Schwartz and Scheana Shay concern over the course of the season.