Although we must agree that Kate Beckinsale, 43, looks no more than 20 herself, she is dating 21-year-old actor and comedian, Matt Rife. Tabloids snapped Beckinsale locking lips with her new and much younger boyfriend, Matt Rife. Let us get into the details of this wild and unexpected couple!
Kate Beckinsale is out and about with her new and younger beau, Matt Rife who is just 21. As per the recent reports by ET, the 43-year-old English actress is indeed back at being in a relationship, only this time with a hotter and younger guy.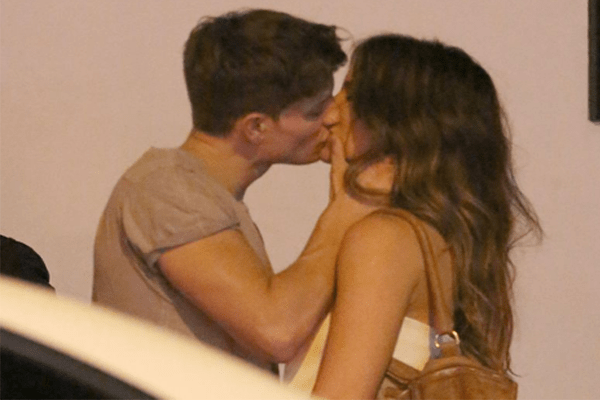 Matt Rife and Kate Beckinsale gave some content for the tabloid to chew on by sharing a passionate kiss outside of Villa Lounge in West Hollywood, California, on Tuesday. A close source t ET revealed that the couple is "officially boyfriend and girlfriend" and that they met through a mutual friend. According to the source Beckinsale and Rife began with "flirting, went on their first date" and things escalated after that.
Matt Rife is accepted by Beckinsale's family and friends and the source revealed that Beckinsale's family thinks of him as "the nicest and most lovely person". Also, the source added that Rife was very "mature for his age" which might be the reason who Beckinsale feel for him in the first place.
Since Kate Beckinsale, her ex-husband, Michael Sheen and his present girlfriend Sarah Silverman really get along with each other, so there is a lot of support coming toward her from all sides.
What we need to know about Matt Rife
When two people are in love age does not really matter. Yes, Kate Beckinsale is only two years older than Matt Rife's mother!
We might know Matt Rife from MTV's Nick Cannon Presents Wild 'N Out. He looked really boyish in 2015. But he surely has gained some mass through the constant gym training. Beckinsale and Rife share a common interest in fitness. Matt Rife is all about 6 packs abs and mass.
His amazing figure and adorable face have taken him to become a model as well.
Matt Rife is a stand-up comedian who performed at The Laugh Factory in Hollywood. To add to the growing love, Kate Beckinsale is also a big fan of stand-up comedy. She has been spotted in comedy clubs.
Matt quickly deleted an Instagram post captioned "Age is just a number"! So, now we know!