Joe Buck, an American sportscaster, and his wife Michelle Beisner, feature reporter for ESPN welcomed their twins baby boys yesterday on April 26, 2018. Wyatt Joseph Buck and Blake Andrew Buck, the twins weighed 7 pounds 6 ounces and 6 pounds 5 ounces respectively. Considering their weight we can presume the babies were born healthy.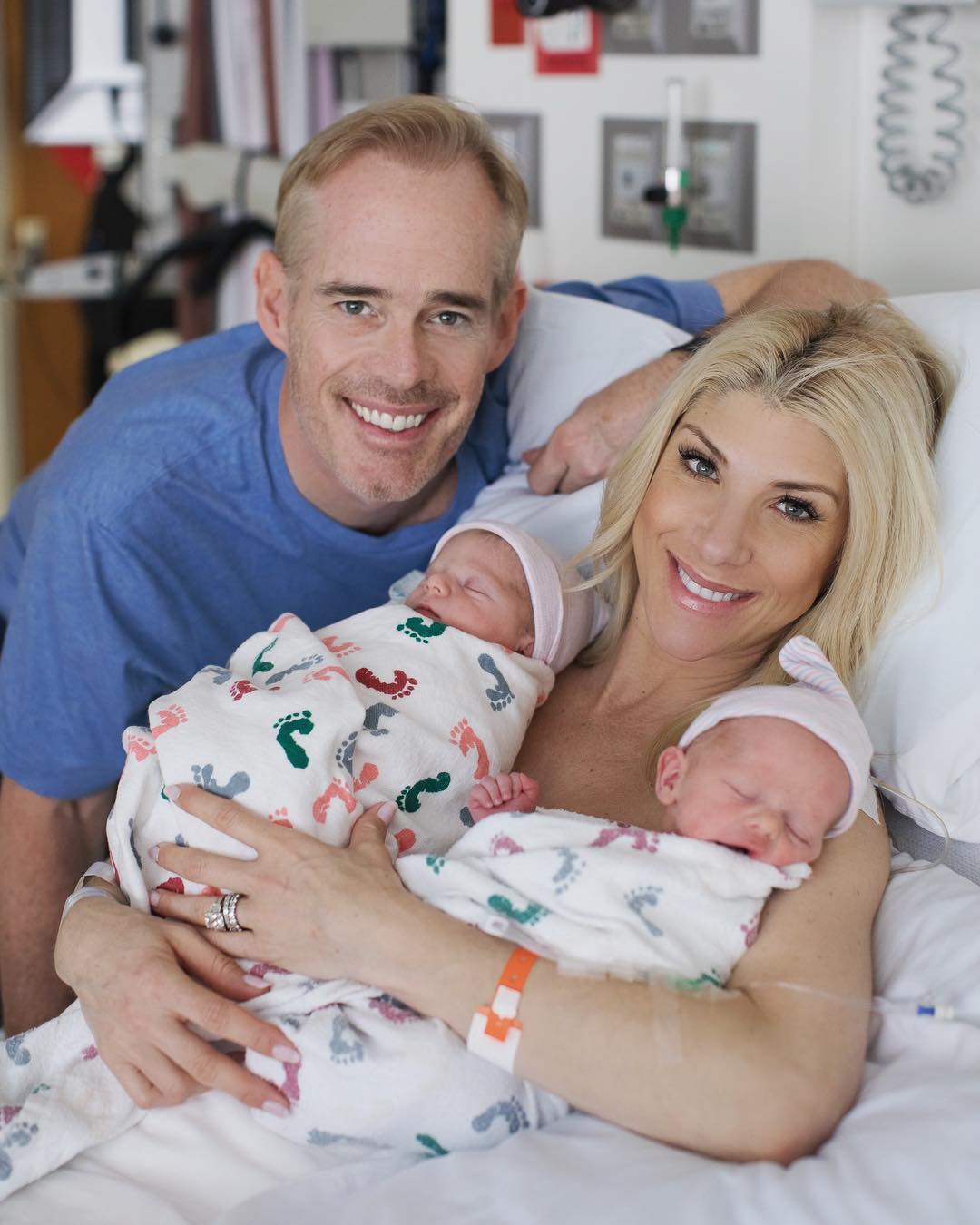 Joe Buck and Michelle Beisner with their newly born twins, Wyatt Joseph (left) and Blake Andrew (right). Image source: Michelle Beisner's Instagram.
According to the interview of Joe, the boys entered the world just before 9 am CT. "We are over the moon happy to welcome these happy, healthy boys into the world!" the pair expressed their contentment.
In the picture, we can see the couples cuddling their newly borns and the smile on their face clearly helps us to see how happy and blessed they are.
If the boys were to be born just a day earlier then it would have been a perfect and probably the greatest birthday present for the father Joe Buck who celebrated his birthday on 25th April.
"The most incredible gift I could ever give you, correction….we could give each other, has yet to be unwrapped, but any day now Papa Bear," Michelle wrote in an Instagram post expressing her gratitude to Joe who are together for 4 years now and adds life as we know it will forever change, for the better.
The now couple tied their knots on April 12, 2014, and after that, these are their first offsprings together. Joe has got two more children from his previous wife Ann Buck, Trudy Buck and Natalie Buck, who spilt their ways in 2011.
The couple had a grand celebration at their baby shower 2 months ago with their fellow colleagues.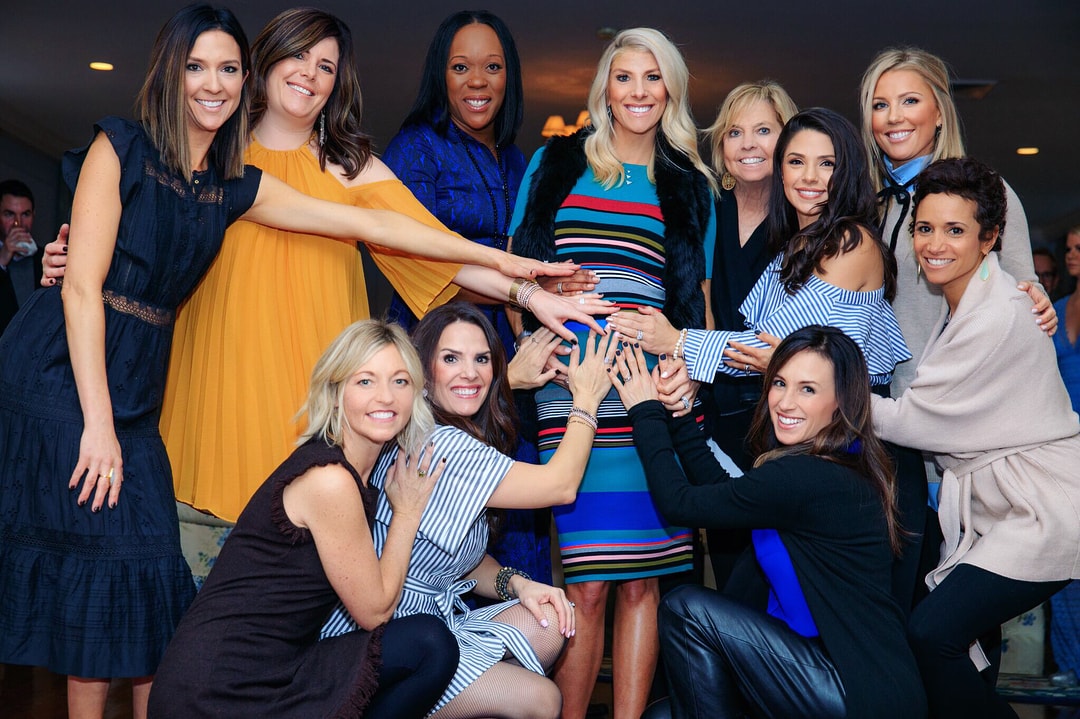 The celebration of Michelle Beisner's baby shower.Image source: Michelle Beisner's Instagram.
During the time of pregnancy also Michelle didn't disappoint us and kept rocking and flaunting her baby bump and posting pictures on her Instagram feed keeping her fans up to date.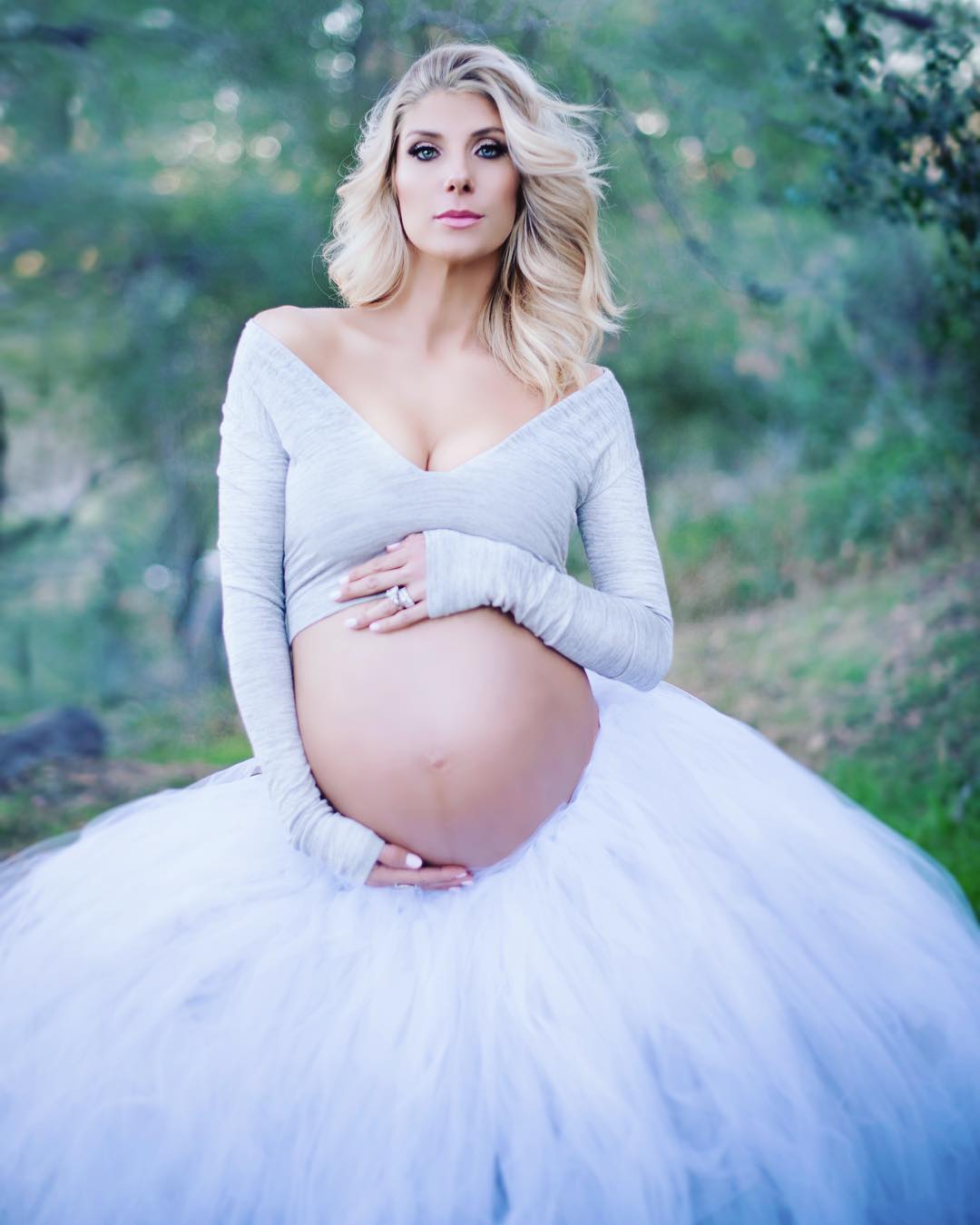 Michelle Beisner flaunting her baby bump. .Image source: Michelle Beisner's Instagram.
Dad Joe is going to be in a big dilemma in the near future when his two sons will be able to take over his post of calling Cardinals and NFL games on Amazon and whom to choose as his successor.
For more News and Entertainment visit our site SuperbHub.