Fixer Upper Stars Joanna and Chip are expecting baby no. 5. The couple had announced the news after their Jan 2. episode of the HGTV's Fixer Upper.
Chip took to his twitter to announce the hints of the happy news on January 3rd. He mentioned about the Johnny Swims concert on Waco and partially blamed him as the vibe being little too romantic enough to lead one thing to another and were soon officially pregnant.
It didn't take long for Chip to post a funny picture of Joanna holding his fake pregnant belly, Joanna revealed her baby bump for the first time. Chip's caption reads Gaines party of 7 and if you're still confused we are pregnant.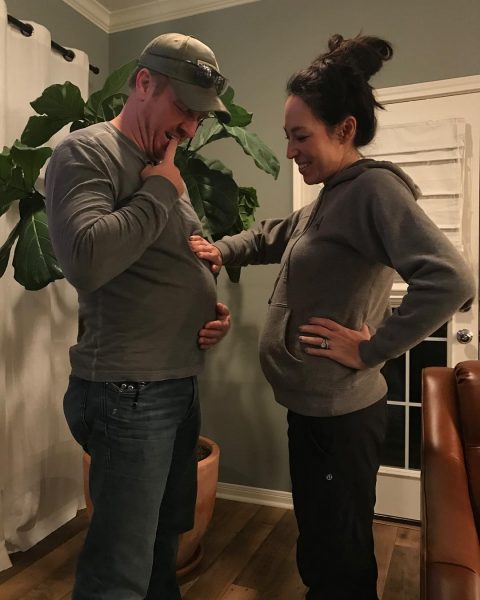 Image Source: Chip Instagram
Chip and Joanna are parents to two daughters Ella and Emme and two Boys Duke and Drake. Chip had posted a teaser video of their baby no.5 where Joanna talks about her pregnancy cravings to put pickles in her Ice Cream.
Joanna had posted a sonogram on January 3, 2018, showing the baby's heartbeat on her Instagram. The mother adds that Chip swears he can already tell its a boy.
While Fixer Upper's fans are in shock after Chip and Joanna announced that the show will end after Season 5. They announced on their blog with both sadness and expectation that season 5 will be their last. Upon the arrival of the new member to the family, Chip and Joanna might have considered to take a break and put their time and dedication on their family and provide proper parenthood for their children.
Though they are quitting Fixer Upper, the power couple aren't yet done with renovating and designing homes to make it a favorite place to live. They ended with a thankful message for HGTV for the opportunity and support.