Photo credit:Metro
Jessica Alba, who's been Mummy to two daughters Haven Garner and  Honor Marie, did a most wonderful baby shower for baby no. 3.
Jessica Alba did this celebration on Saturday, 10th Dec 2017.
A popular American actress and the founder of the Honest Company is carrying baby number 3. She's expecting her third child which is a baby boy with husband Cash Warren. On Saturday, Jessica on union with her close friends and family including celebrities guests Molly Sims and Rachel Zoe celebrated her baby shower at Ladurée in Beverly Hills.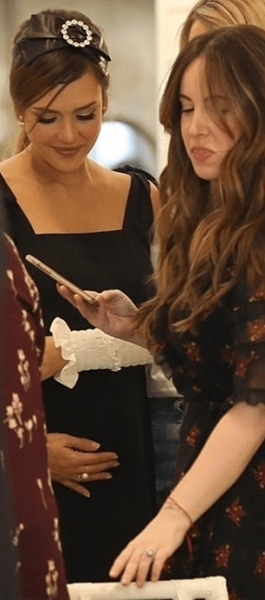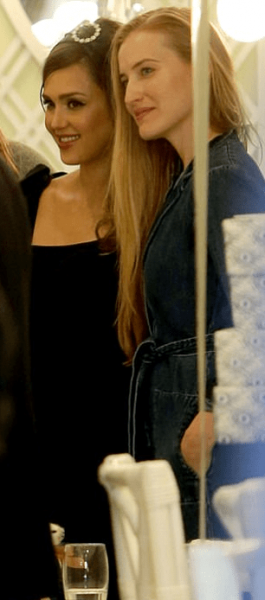 Photo credit:Daily Mail
Jessica has been updating her Instagram Story throughout the Saturday, sharing some backstage pics from her baby shower. Just before the baby shower, she posted the pic of her glam group.
She also took a moment to share a post showing her visitors showing her candied celebration. Her caption in the Instagram story for this picture was, "Tea life with my homies."
The Baby Shower's guests have also posted videos and pics from the celebration where Alba was seen giving a speech.
She told, "My baby boy is gonna fall out of my bump anytime, so this good that we're celebrating this." She also added she's thankful for having everyone by her side.
According to E! Online, Jessica is ready to give birth anytime now. She's expected to have a baby boy around the Christmas.
The Insider also added, "Alba is very happy and healthy. Her two daughters are already excited and ready to be big sisters to a tiny little brother. They keep referring the baby the "Christmas miracle." She's been working really hard throughout her pregnancy and will still play a role after a baby is born.  She's really thankful for her Honest Company staff.
Jessica Alba, who is already a mom of two cute daughters is already ready for her fabulous parenting. In October, she said to her fans and followers that they're expecting a cute baby boy.