Earlier this month, Jennifer Garner and Ben Affleck officially got divorced. The parents of three ended their twelve years of marriage and parted ways. And now, the 46-year-old actress is rumored to be dating someone who is not a celebrity actor, but a known businessman.
After separation, Jennifer had said that she is not interested in dating anyone and wished she had another life. But, it doesn't seem so now.
A source told E! News that Jennifer Garner is very busy working and also is looking after her three kids, Violet, Seraphina and Samuel. But Garner is enjoying being and spending time with someone new. Jennifer now found her man, John Miller!
John Miller is a businessman. He's the CEO and chairman of a tech company, Cali Group. The company owns not only Miso Robotics but also a chain of 50 CaliBurger Restuarants.  John is also separated from his wife Caroline Campbell from four years. He, however is not officially divorced  and has two kids; a twelve year old son and ten year old daughter as per the information by US Weekly.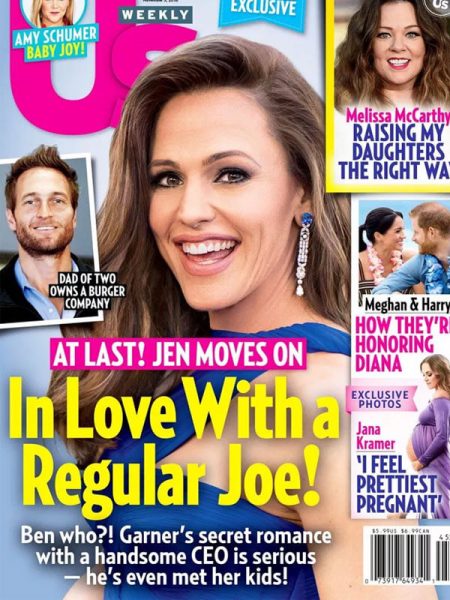 As per E! News, a source accepted that Garner has been dating John Miller but it's not serious. Jennifer has known him for last few months and is hanging out with him to know him. The source added that both Jennifer and John have common friends. They came to know some of the same people because of their kids.
While according to US Weekly, an insider had informed that the couple are getting pretty serious. And Jennifer has even introduced her new boyfriend John Miller to her kids.
On the other hand Jennifer Garner's ex Ben Affleck is known to have visited Rehab for his alcohol addiction. He is however positive about his recovery and is certain to be an example to those struggling with such addiction and give a message that they can come out of it and live their again.
We have to wait and see if the rumors of Jennifer Garner and John Miller dating is true and if the couple are ready to start a new relationship.
Stay in touch with us and be back to get more interesting updates on news, entertainment, health & beauty, and articles.