The Coronavirus pandemic continues to distress the world today. More than three hundred thousand are affected and have killed over fourteen thousand people worldwide. However, the horrific shortage of virus tests in the US is slowing the pace of crucial diagnosis.
In such a time of shortage, entire basketball teams have been able to get the test. This situation has raised many eyes and made people question the inequalities in getting tests for coronavirus. There are heaps of stories from people suffering symptoms of COVID-19 and are calling healthcare lines for test kits. Those calls are met with refusals as they have not come into contact with any infected people.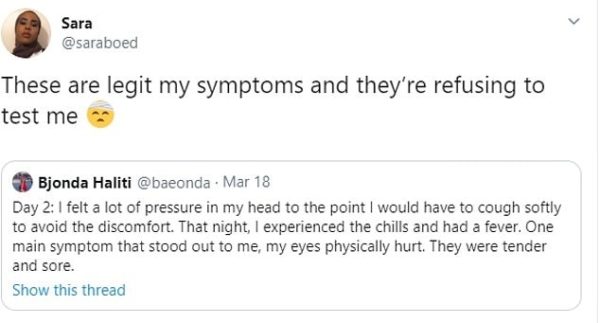 People are not getting proper treatment even after calling for help. Image Source: Daily Mail. 
Moreover, those who call for health kits were advised to self-isolate for two weeks and seek medical help as they develop respiratory problems. On the hind side, the celebrities, politicians, sports stars who show absolutely no symptoms can access the test-kit by buying them privately.
When asked about the discrepancy, President Donald Trump said it was "the story of life."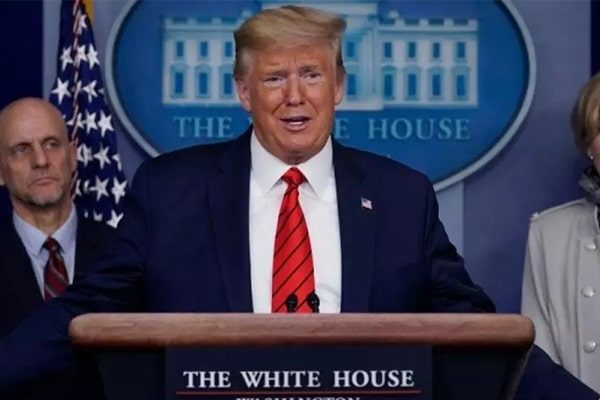 The United States' President, Donald Trump tested negative for the virus. Image Source: Pinterest.
When actor Idris Elba realized he had been in contact with someone who tested positive for the virus, he got tested and received his positive result within days. However, he confirmed he had not experienced any symptoms. The person he is thought to have contact with is Canadian PM, Justin Trudeau's wife, Sophie Gregoire-Trudeau.
Likewise, Kris Jenner also tested for coronavirus after attending Luian Grainge's birthday a couple of weeks ago. Since Universal Music Group CEO, Grainge tested positive, Jenner wanted to get tested which resulted in negative. Similarly, eight full NBA teams were tested for coronavirus despite them not showing symptoms. Among the eight teams, Brooklyn Nets' four players were tested positive, including Kevin Durant.
Mayor Bill de Blasio explained it was wasteful for them to get tested during the shortage of testing materials.
According to Business Insider, the president of the National Center for Health Research, Diana Zuckerman, said, "When something is available but limited, there's limited access, but it exists, people with more fame and more money are more likely to get it."
Zuckerman also admits that it makes sense and profits for physicians that high-profile celebrities, athletes, and congress members have more access to corona testing than the public.
The public is frustrated over the difficulties getting tested for the virus since the first case was confirmed on Jan 20. According to BI, the state of Oklahoma can check 100 people per day. This means, 60% of the state's daily coronavirus testing capacity was used on a team of athletes rather than ordinary citizens who have been waiting for tests.
Doctors and public workers are getting increasingly frustrated at the ongoing stories from the celebrities being tested before people who are sick. The police chief of San Jose confronted that it's infuriating to continue to hear that there aren't enough testing kits available.
She further shares her frustrations as she has to continue to answer calls for service while athletes and movie stars are getting tested without showing any symptoms.
There are not enough tests for doctors and nurses who are working on the front line. Many work without masks as those are also short in supply. Furthermore, many people are coming up with the horrific symptoms of the virus. Let's hope the disparity solves soon, and every individual gets to test for the pandemic.
Don't Miss To Follow SuperbHub For More Updates On Celebrity News, Entertainment, and Biography.